It is generally recommended that GCU students and faculty access their courses through the GCU Portal, as the portal will always direct to the appropriate link for your specific course. However, there may be times in which the GCU Portal is temporarily inaccessible due to scheduled maintenance or service interruption. During this time, your LMS classroom can still be accessed by logging in using the direct link:
NOTE
Some classes have not transitioned into the Halo | Learn platform and still use LoudCloud. These classes are online undergraduate level courses that started before 12/6/2021. If your undergraduate course is still active and started before 12/6, use lms-ugrad.gcu.edu to log into your online LoudCloud classes directly. If you choose to log into LoudCloud directly, use your regular GCU username, without @my.gcu.edu. For more information about what login information to use on each GCU site, check out
Student Login Information.
If you choose to go directly to Halo rather than use the GCU Portal, you'll be asked to log in. After navigating to the login page, select Sign In With Microsoft and then log in with your GCU email address and the same password used on the GCU Portal.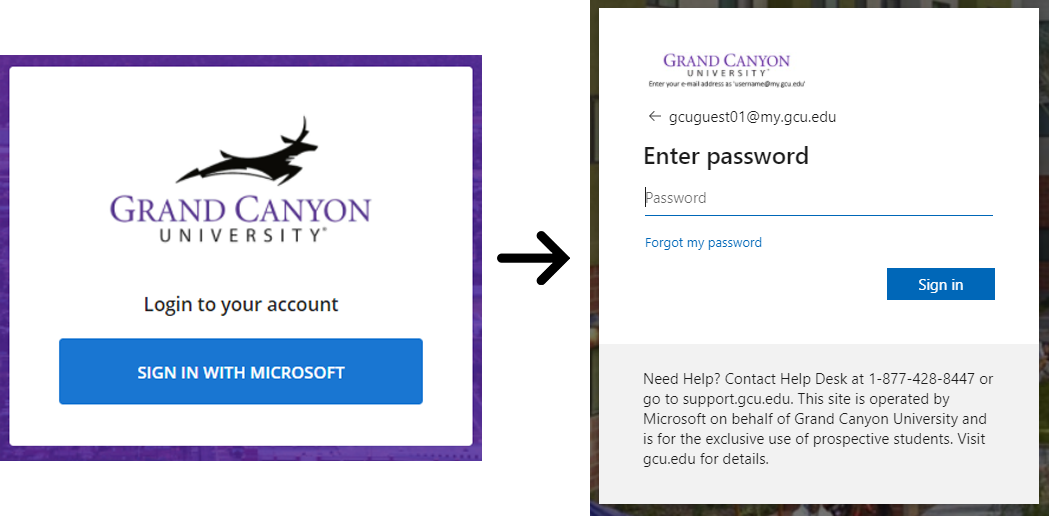 After logging in, you will see a list of all your classes. Press Go to Class to access a specific class.
FAQs and Errors