There are several internet browsers that meet GCU's technical requirements. However, at times, one browser may give you difficulty loading or viewing content, so you may want to try a different one. You can use the chart below to find out which browsers will work on your computer and use the links to download a new one, if necessary.
Are you unsure of which browser you are using? Go to whatsmybrowser.org to see which browser you're currently using. It will also indicate your operating system.
NOTE
A list of the supported browsers and versions can be found by clicking Technical Support on the bottom of LoudCloud: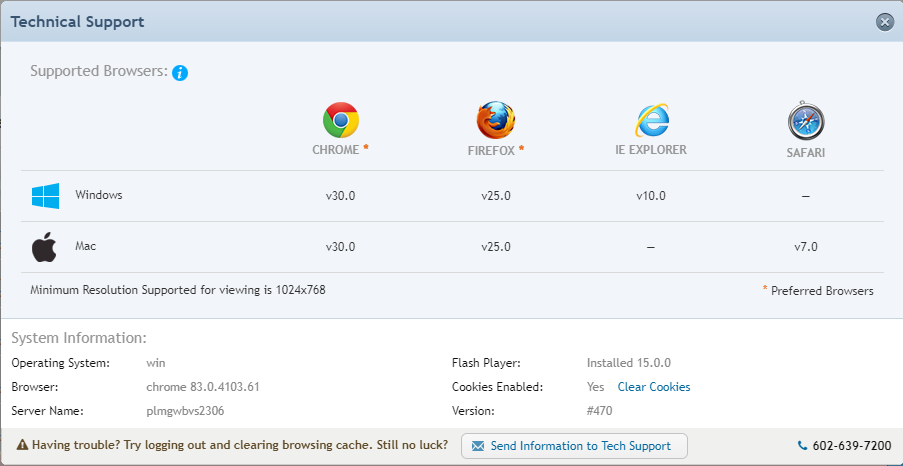 While Microsoft Edge is not listed in the table above, it is still a compatible browser, as shown below.