You can submit your application for graduation at https://gradapp.gcu.edu/. To log in on this site, enter your GCU username (@my.gcu.edu is not required), and your regular GCU password. Your diploma will be mailed to the address you indicate with an official copy of your transcript 4-6 weeks after completing your last course and submission of your graduation application.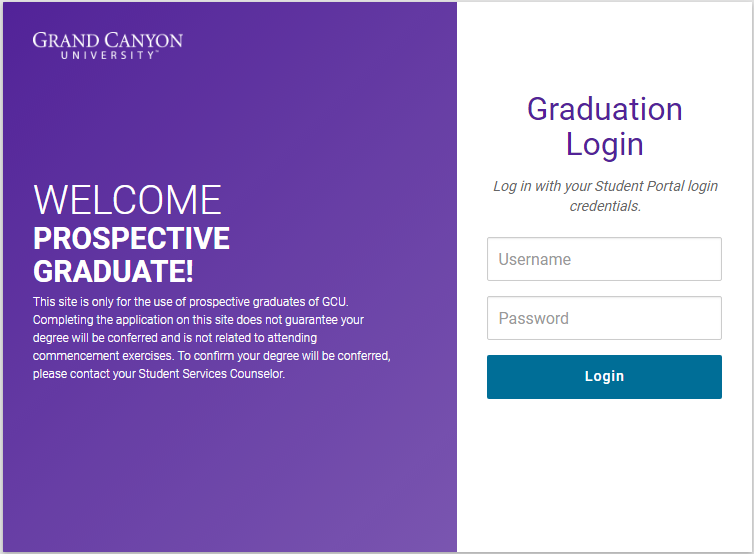 If you are unable to log into the GradApp, verify that you have received your invitation to graduate. The invitation to graduate is sent to your primary email address on file, and will come directly from Grand Canyon University. Check your spam or junk folder if the invitation is not found in your inbox. If you did not receive the email invitation, contact your Student Services Counselor (SSC). You can also contact your SSC for questions about eligibility requirements.
Further Troubleshooting
If you have received an invitation to graduate, but are still unable to log in, a password reset and basic troubleshooting may be required.
If you are still unable to access the GradApp or complete any process after all troubleshooting steps have been performed, contact your Student Services Counselor.