You can submit your application for graduation at https://gradapp.gcu.edu/. To log in on this site, enter your GCU student credentials. For the username you can use your GCU username or GCU email. Your diploma will be mailed to the address you indicate with an official copy of your transcript 4-6 weeks after completing your last course and submission of your graduation application.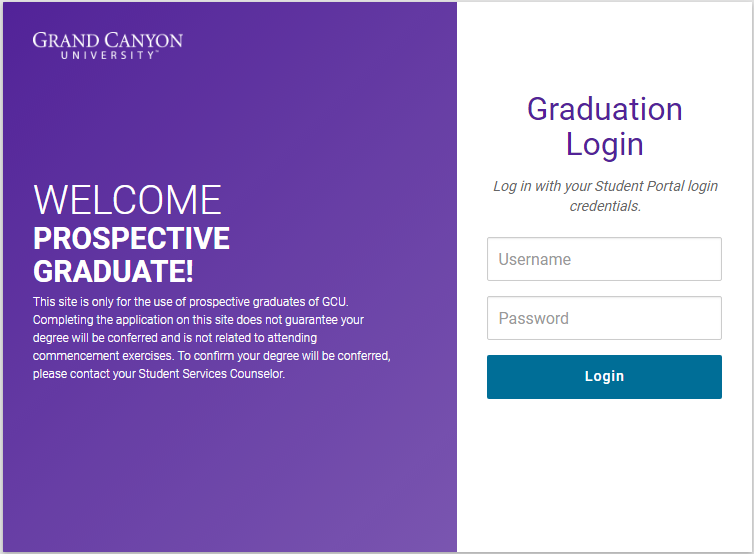 If you are unable to log into the GradApp, verify that you have received your invitation to graduate. The invitation to graduate is sent to your primary email address on file, and will come directly from Grand Canyon University. Check your spam or junk folder if the invitation is not found in your inbox. If you did not receive the email invitation, contact your Student Services Counselor (SSC). You can also contact your SSC for questions about eligibility requirements.
Upon logging in, you will be presented with a form to fill out. Parts of it may be filled out already, based on information available in the Student Portal. The Name on Diploma can be edited to match how you prefer it to appear on your diploma. If your address is incorrect, you will need to update it through the Student Portal. It is crucial that you fix any errors with your address, as it is where GCU will send your diploma. You can place a checkmark next to I would like to speak with my counselor about additional alumni opportunities to notify your counselor that you would like to speak with them after filling out the GradApp.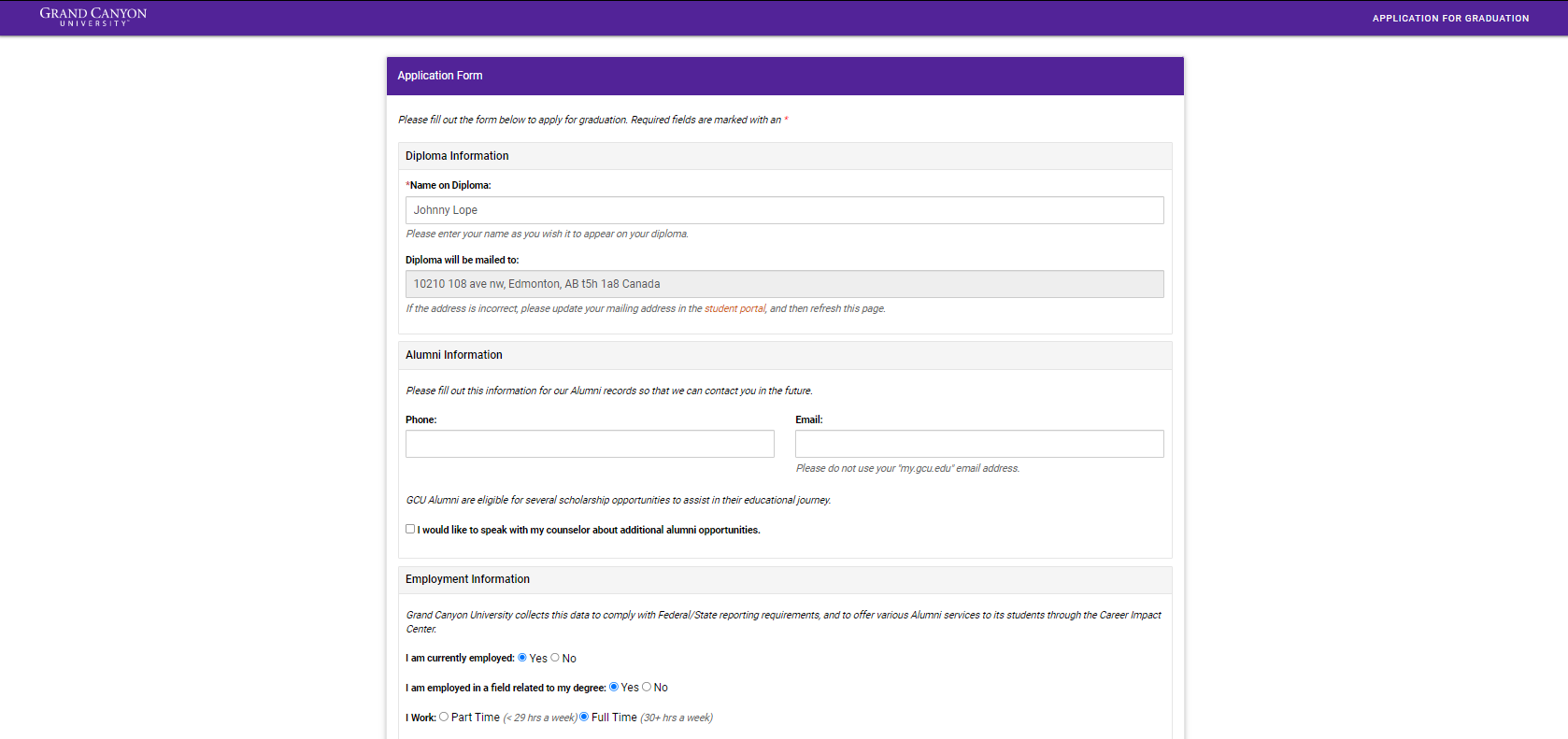 The next section of the application will ask you for information about your employer if you have one. This will include information about your position, your work address, your employers, phone number, and other employment information.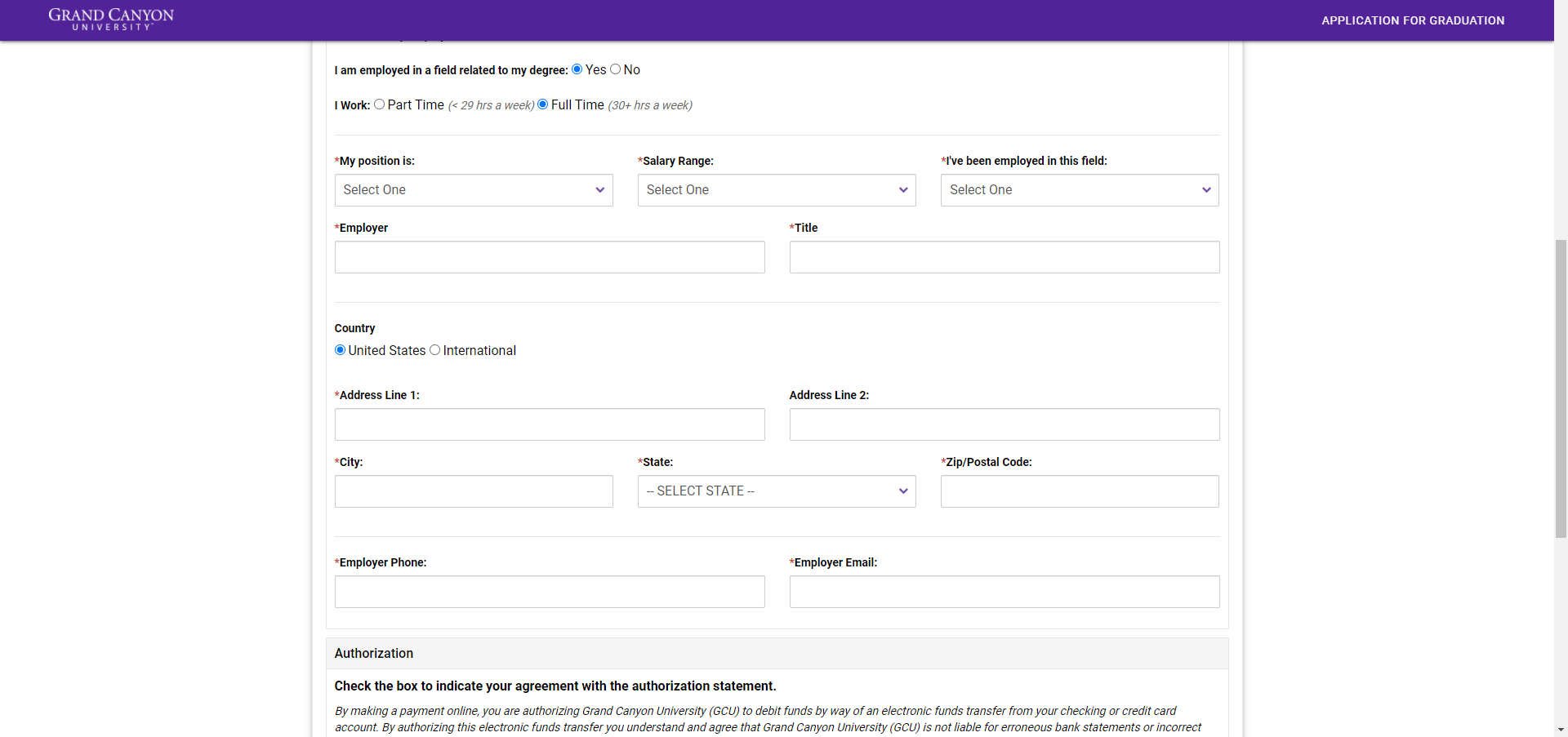 At the end of the application, you will be asked to consent for online payment. Once you are done, click Submit Payment.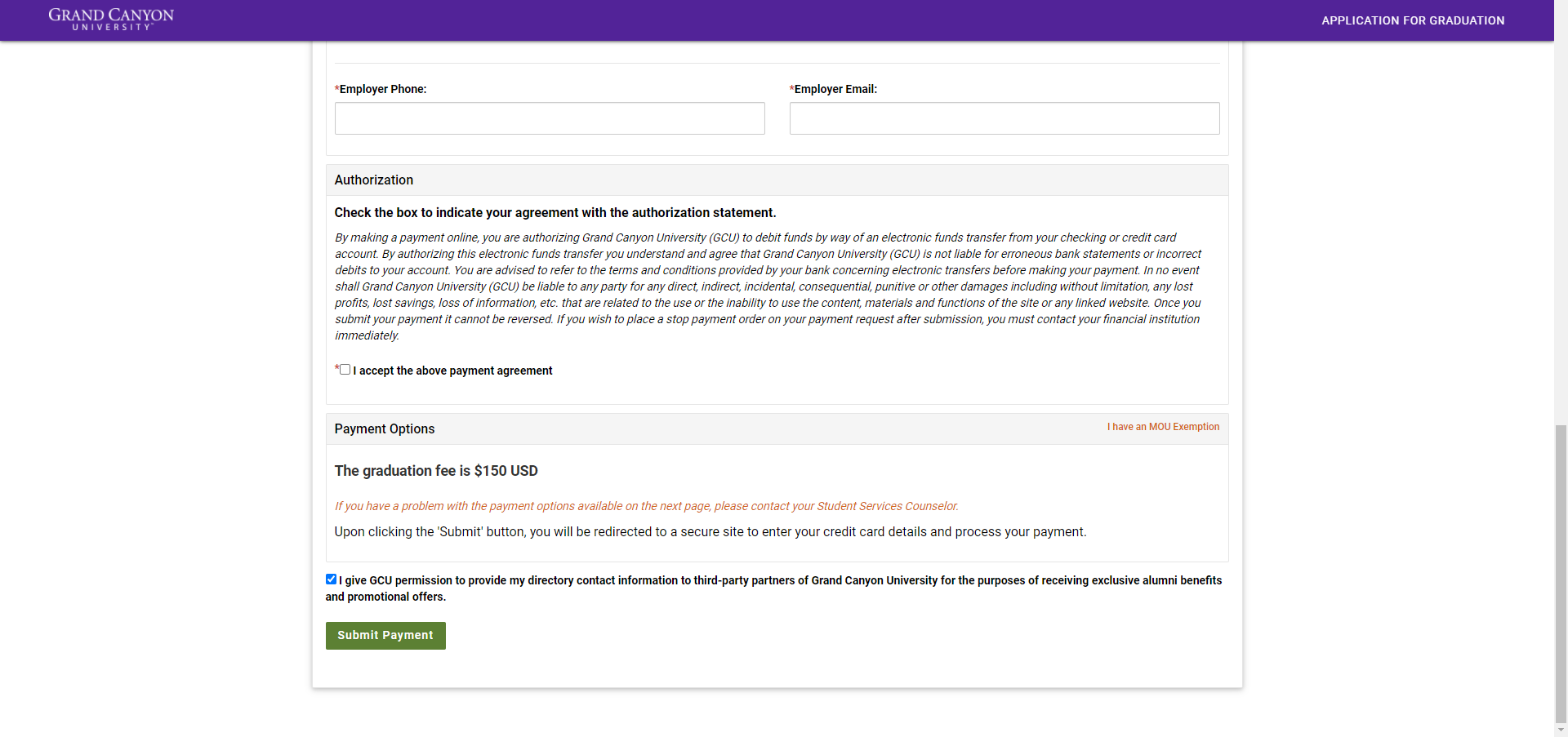 This will bring you to a page asking for card info. Enter in the information related to your preferred card. Then, click Pay With Your Credit Card. The card on file will match the card information located in the Finance Hub. If you need to change your card information, please follow our online or on-campus payment articles. If you have any issues with the payment methods on this page, reach out to your Student Services Counselor.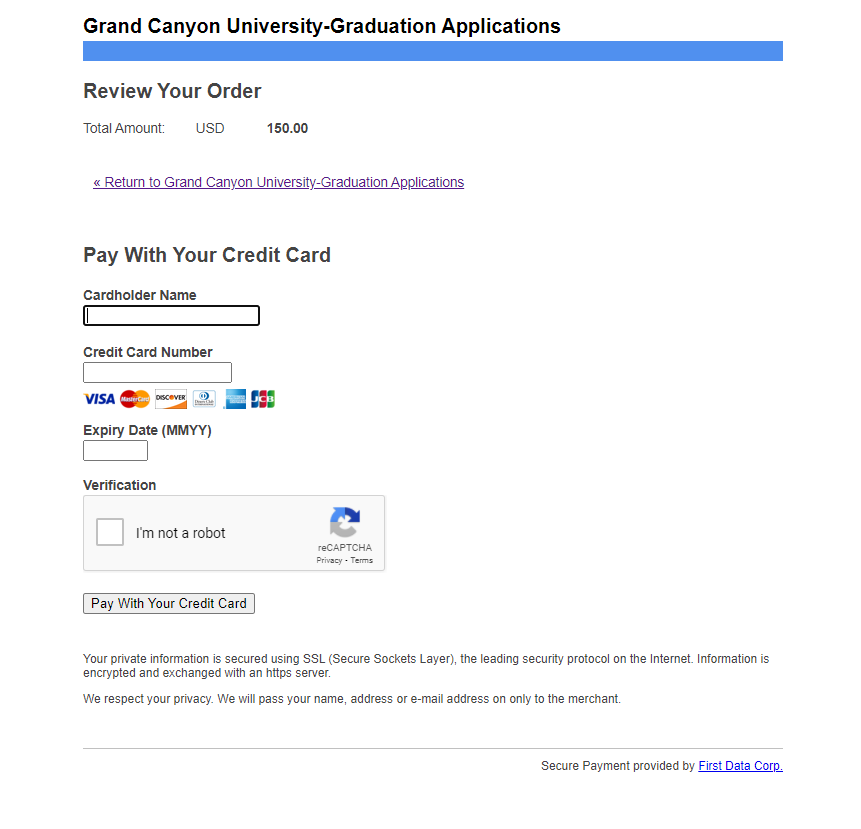 Upon completion, you will be brought to a page confirming your submission. This will provide you with more information related to graduation, as well as a link to commencement information. We recommend that your print this page for your records. You may need the confirmation number for further graduation activities, so be sure to save it.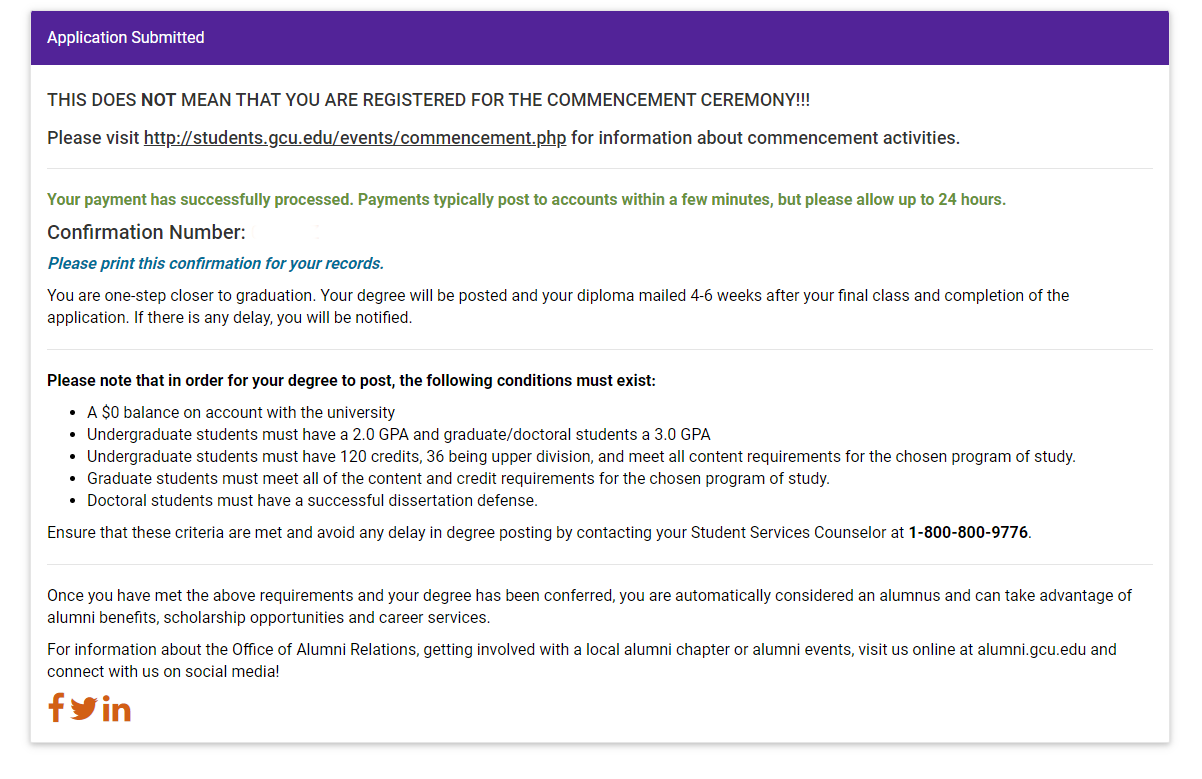 Further Troubleshooting
If you have received an invitation to graduate, but are still unable to log in, a password reset and basic troubleshooting may be required.
If you are still unable to access the GradApp or complete any process after all troubleshooting steps have been performed, contact your Student Services Counselor.