Some GCU courses offer Flashcards as a study tool for students. While they are not provided for every class, they are a great resource to further understand content that is important for the course. Flashcards are present in Halo | Learn classes.
Accessing Flashcards
To access your Flashcards, log into your Halo| Learn Classroom and access a course that utilizes Flashcards.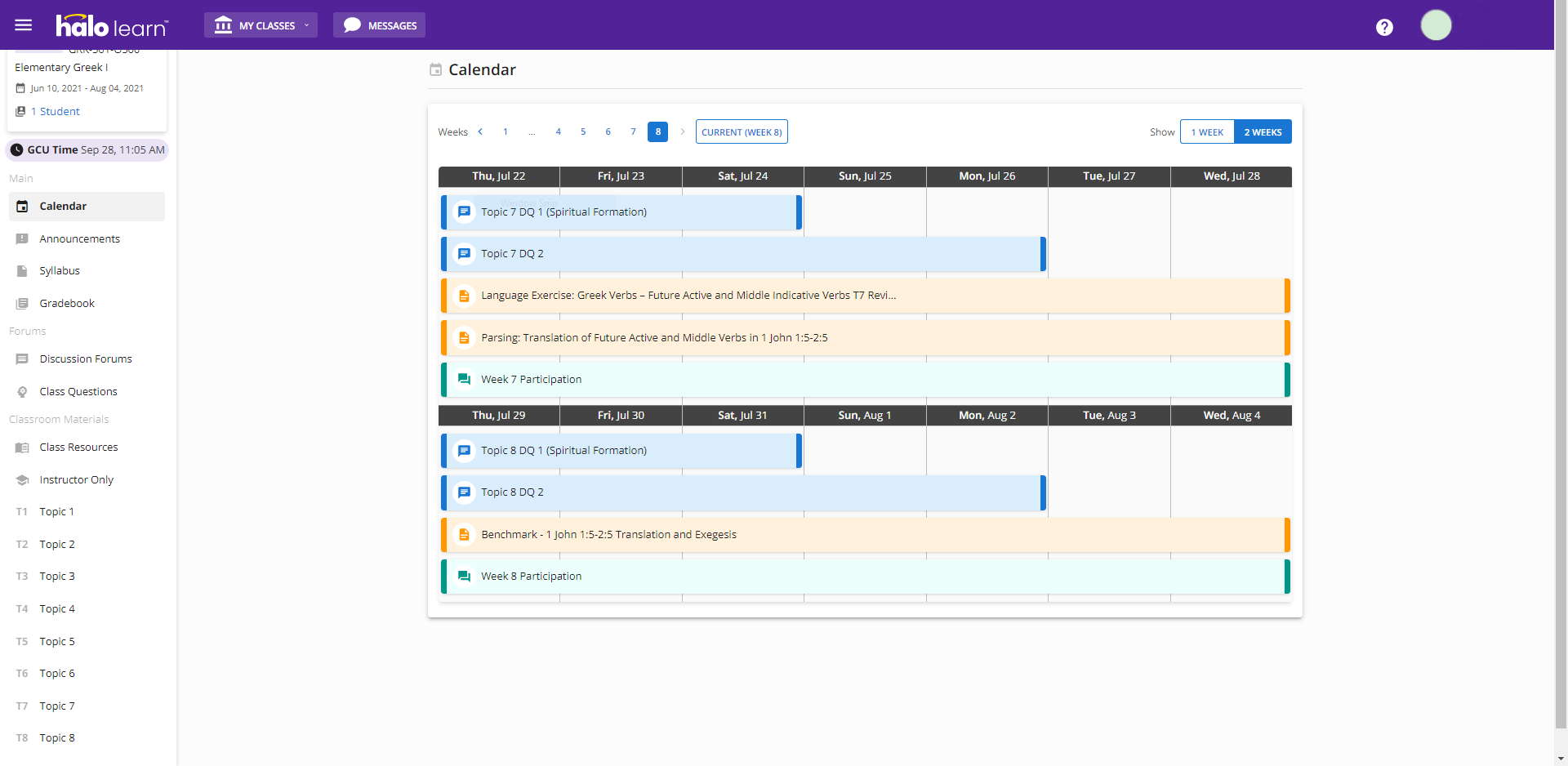 From here, access the Syllabus.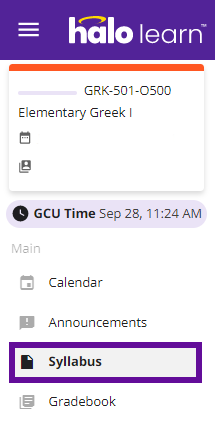 NOTE In some classes, Flashcards are not located in the Syllabus; they may be found in the Topic Materials in these situations.
From the Syllabus page, open the Class Resources panel.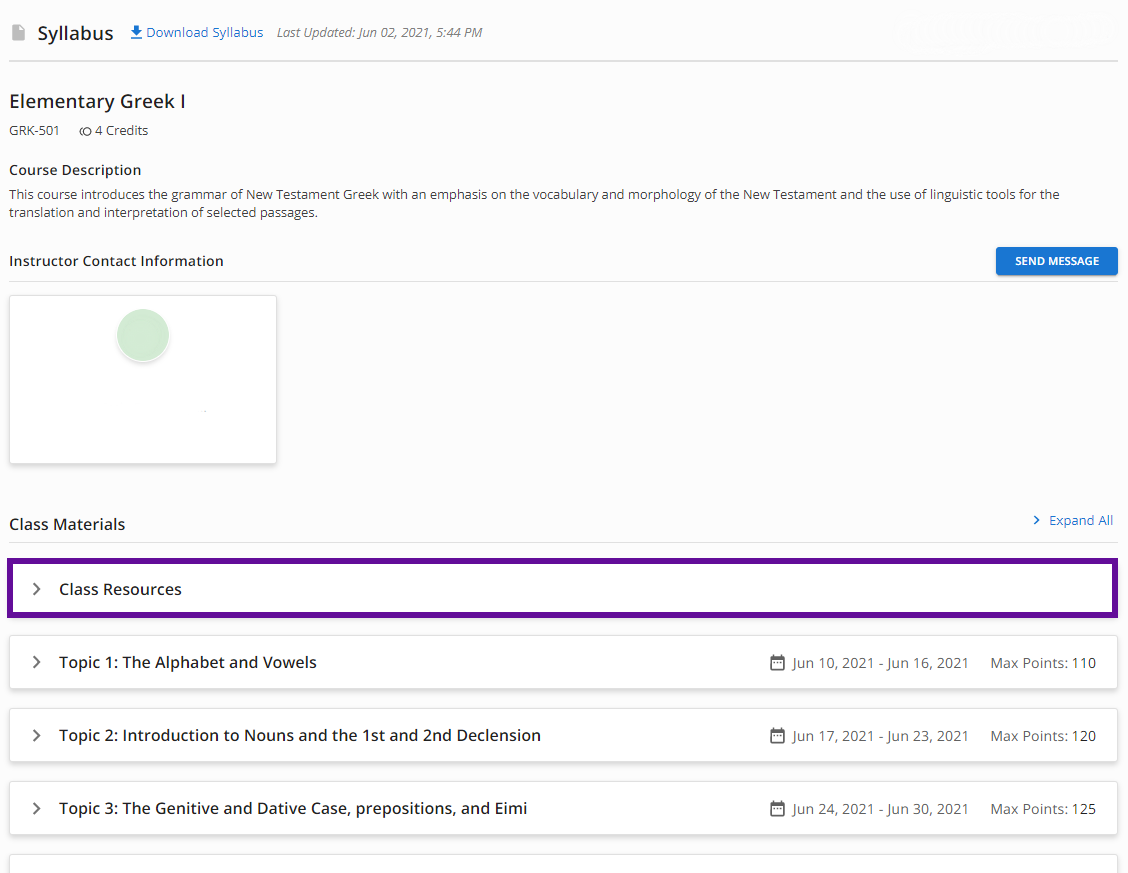 This will present you with the materials available to you for the course. Look through the materials to find your Flashcard deck.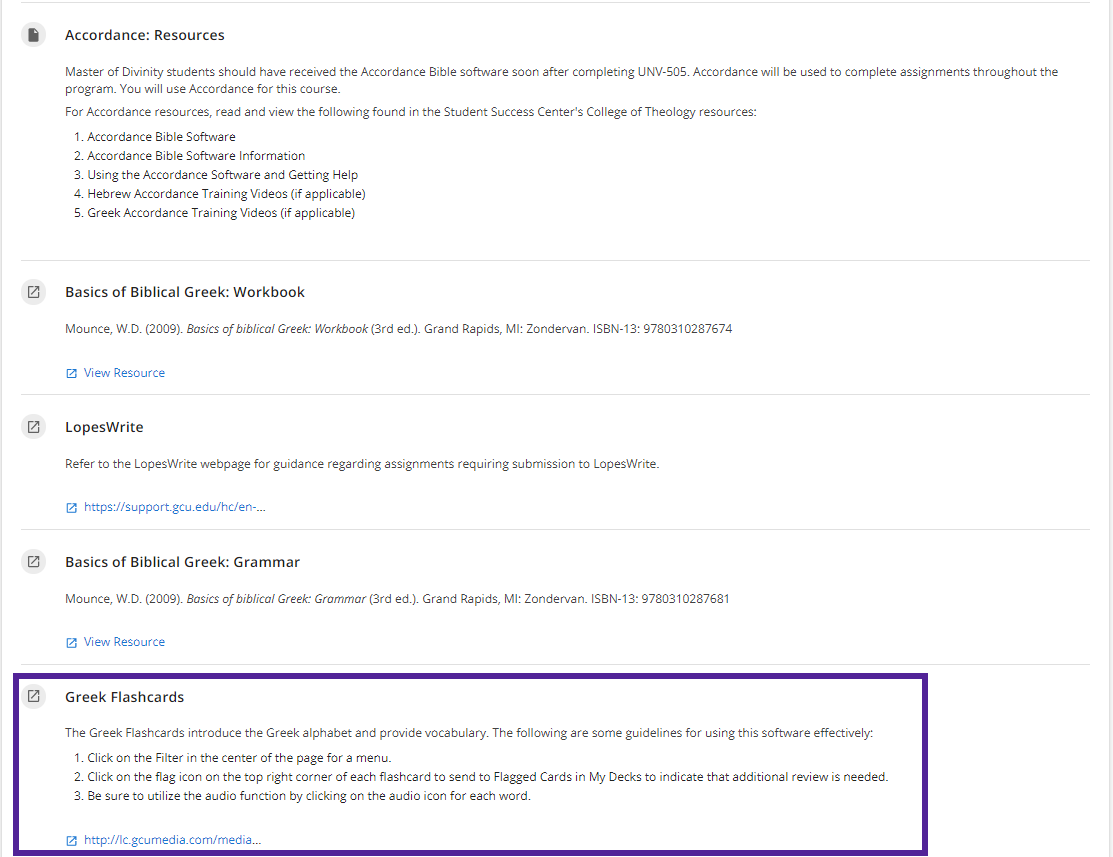 Once you have located the deck, click the link provided.

This will bring you to the Login screen for the Flashcards. Log in using your GCU Username and Password.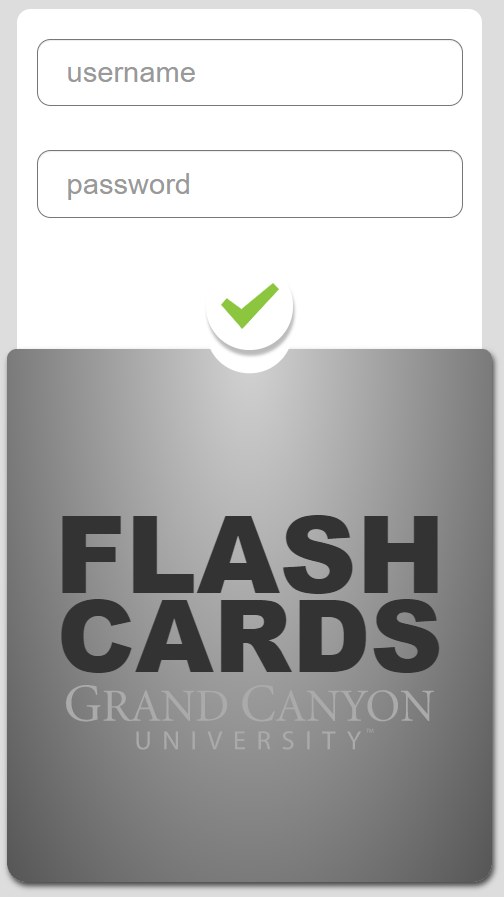 Upon logging in, you will be presented with the deck manager. The deck manager will allow you to select any additional decks you may wish to study from. This view also includes decks from classes you may not be taking.
Once you have added the deck, select the go to flashcards button in the top right corner of the pop-up window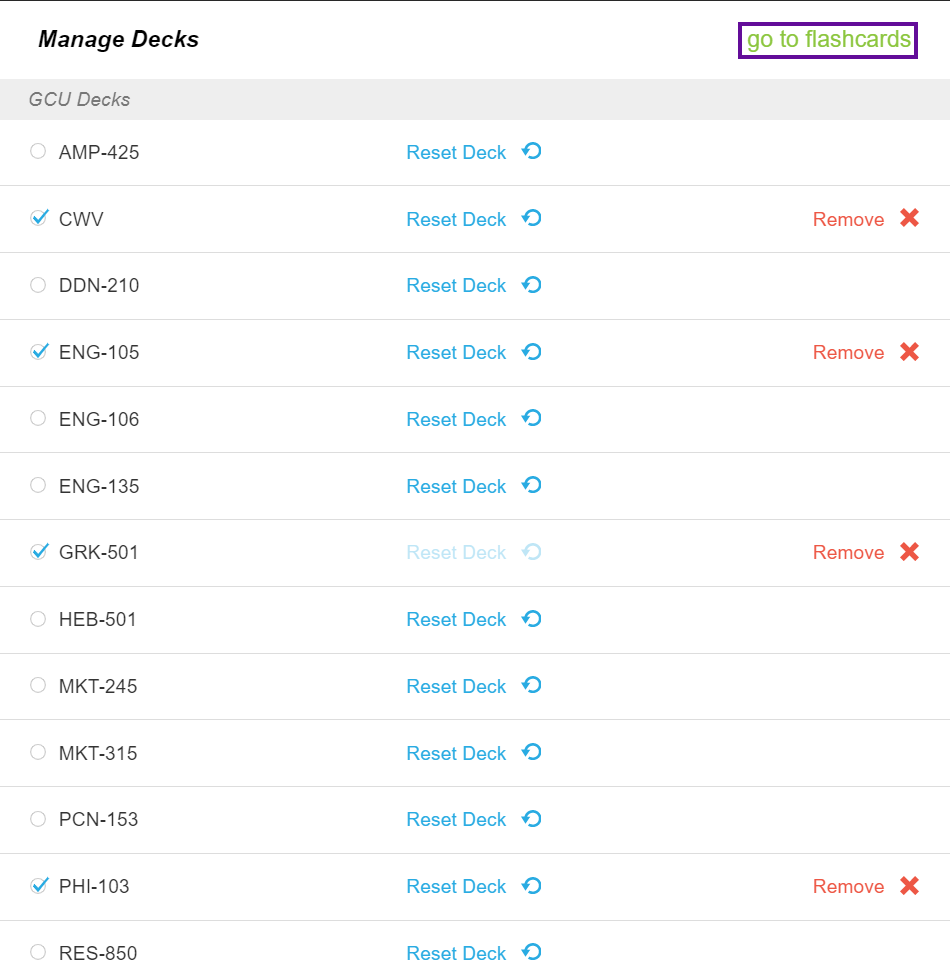 From here, you are free to use the Flashcards and study.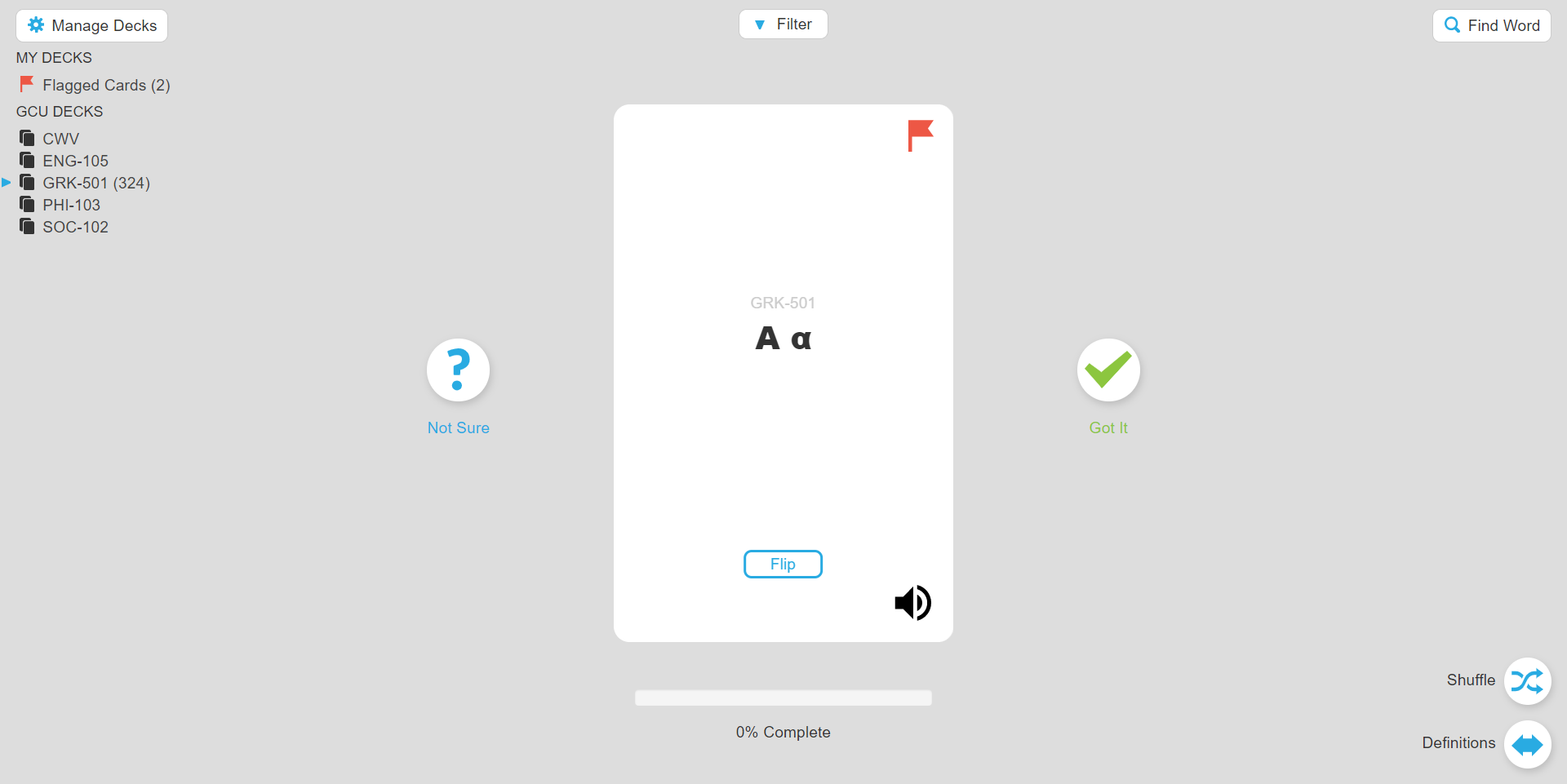 Flashcard Tools
Once you have access to a flashcard deck, there are some features available that can assist with your studying.