It's important to keep an eye on your progress throughout a course. By going to the Gradebook, you can view the grades for assignments, quizzes, discussion questions, and participation.
To access the Gradebook, click Gradebook on the left side menu. In this menu, there will be an indication of the number of unread feedback comments from the instructor.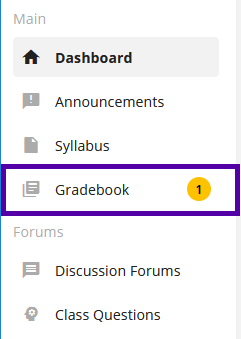 The Gradebook displays each Topic and the assessments contained within. By default, the Topic details are expanded. To collapse the details, click Collapse All or press the arrow to the left of the Topic.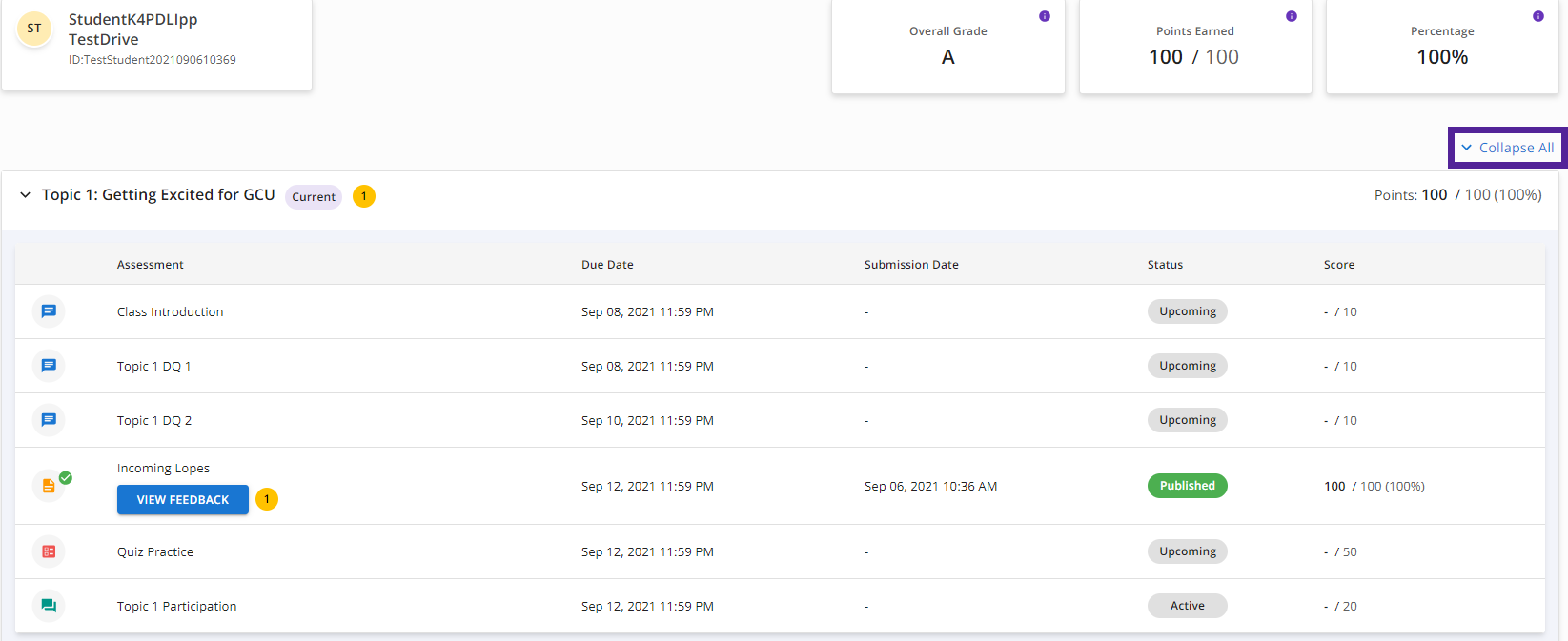 When the Topic is expanded you can view the Assessment Name, Submission Date, Status, and Score for the assessments.

Viewing Feedback
Once an assignment has been graded, you can view the score and any feedback from the instructor through the Gradebook.
Click View Feedback. If there is unread feedback, the button will be displayed with a blue background. If you have read the feedback, it will be displayed as a white background with a blue outline.

The feedback includes comments made by the instructor and a breakdown of the rubric.



NOTE If you receive a message that states, "Unsupported screen size", it maybe because you are on a mobile device or your browser is zoomed in. You can try to zoom out or use another device to view your feedback.

Instructors may also attach a document to the feedback that they leave on an assignment. If so, you can download the attachment by clicking the dropdown menu icon above the instructor comments box.

NOTE
Instructors can also leave feedback on LopesWrite reports. If you'd like to view feedback left on a LopesWrite report, we recommend checking out our article about LopesWrite
.