Are you trying to do something in your class, but you're not sure what to click? Pendo guides can help with that! These guides will walk you step-by-step through different processes directly in the class.
To access Pendo Guides, click on the question mark icon in top right corner of your course. Once the Pendo window is open, select a guide to start.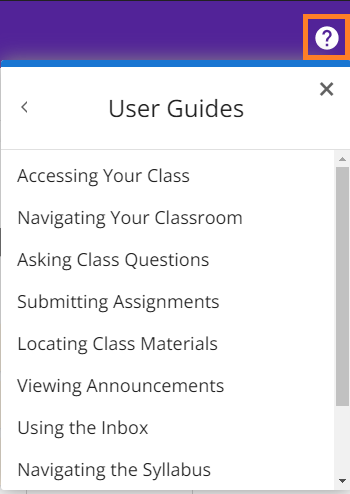 NOTE Pendo Guides are not accessible in the Halo | Learn Test Drive.
FAQ