The GCU Portal serves as a hub for almost any resource you could need at Grand Canyon University. Inside the GCU Portal, you can access your Halo classroom, view your counselor information, check your GCU email, and much more!
You can access the GCU Portal by navigating to gcuportal.gcu.edu and selecting Student Access.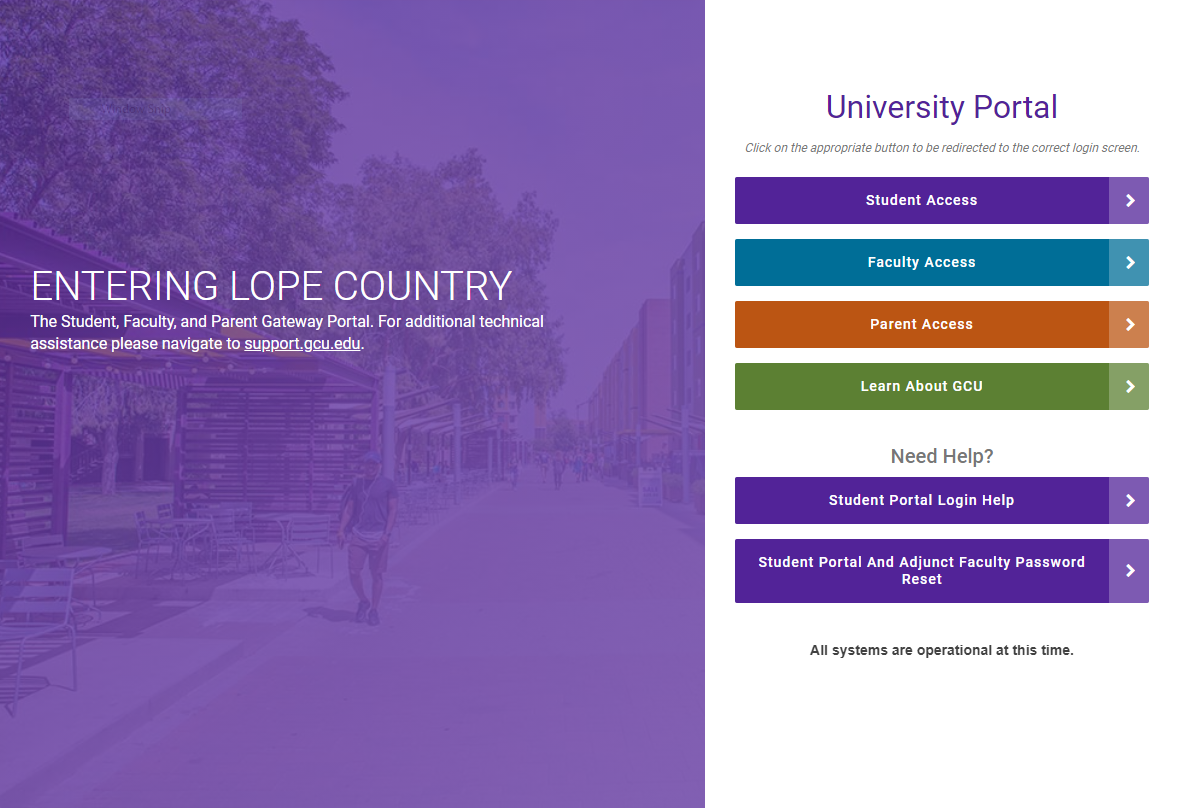 Once on the login page, enter your GCU email address (username@my.gcu.edu) and password. Keep in mind that your GCU email is not case sensitive.
NOTE
If you are not sure what your GCU email address is, locate the new student email that contains your GCU username, password, and GCU email.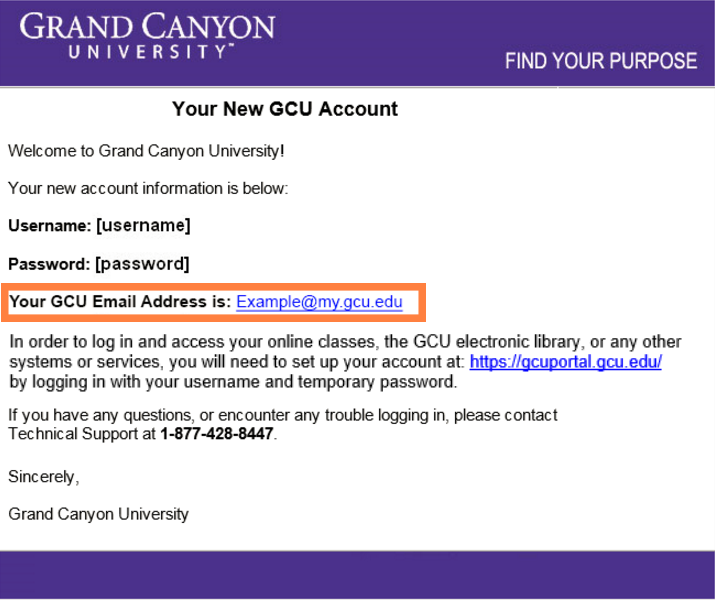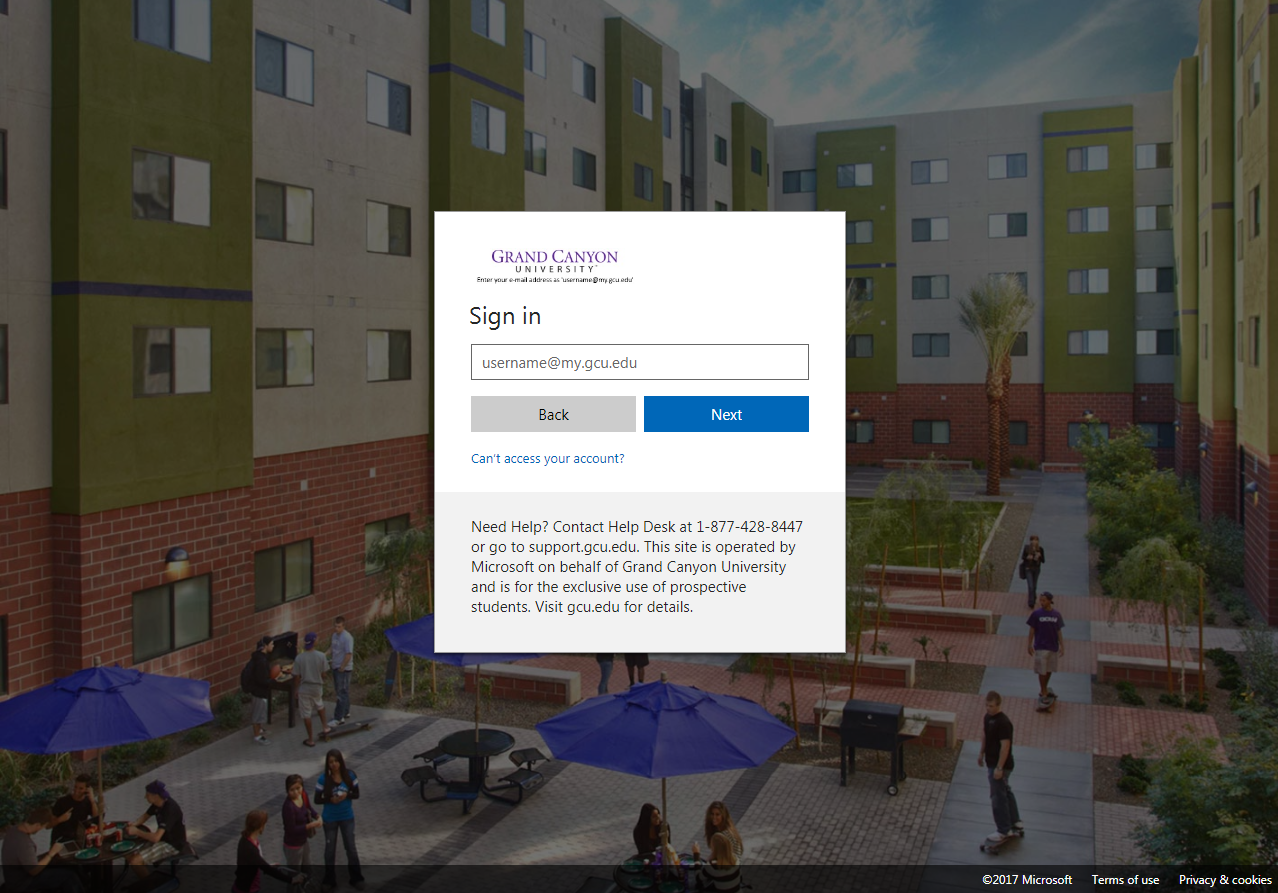 If this is the first time you are logging into the GCU Portal, you will be prompted to set up account authentication options. If so, follow the prompts provided and see our article, Password Reset Process, for further assistance.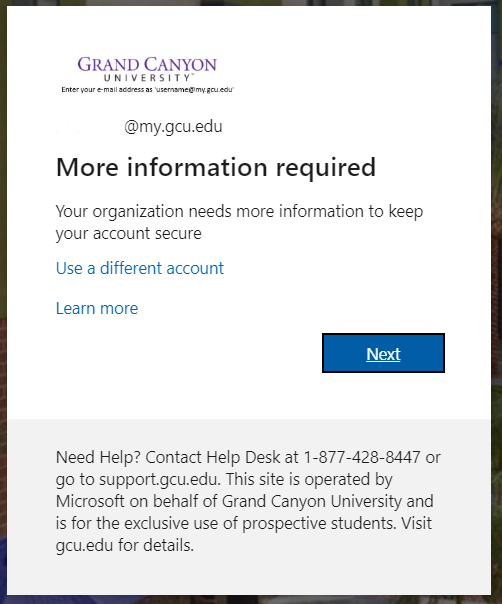 If your account is already set up with authentication options, the portal homepage should appear.
If your account is already set up with authentication options but you still see the prompt, "More information required", your account may have multi-factor authentication enabled. See our separate article on Multi-factor Authentication (MFA) for more information and steps on how to set it up. Once it has been set up, you may be prompted to authenticate with MFA.
If you have any difficulties logging into the GCU Portal, check out the drop-down menus at the bottom of this article.
Accessing Your Halo Classroom in the GCU Portal
Accessing your Halo classroom is as easy as logging into the GCU Portal. Once you have logged into the GCU Portal, you will see a My Courses option in the upper left-hand corner. Click on your course code from the list of options underneath My Courses to be taken directly to that class.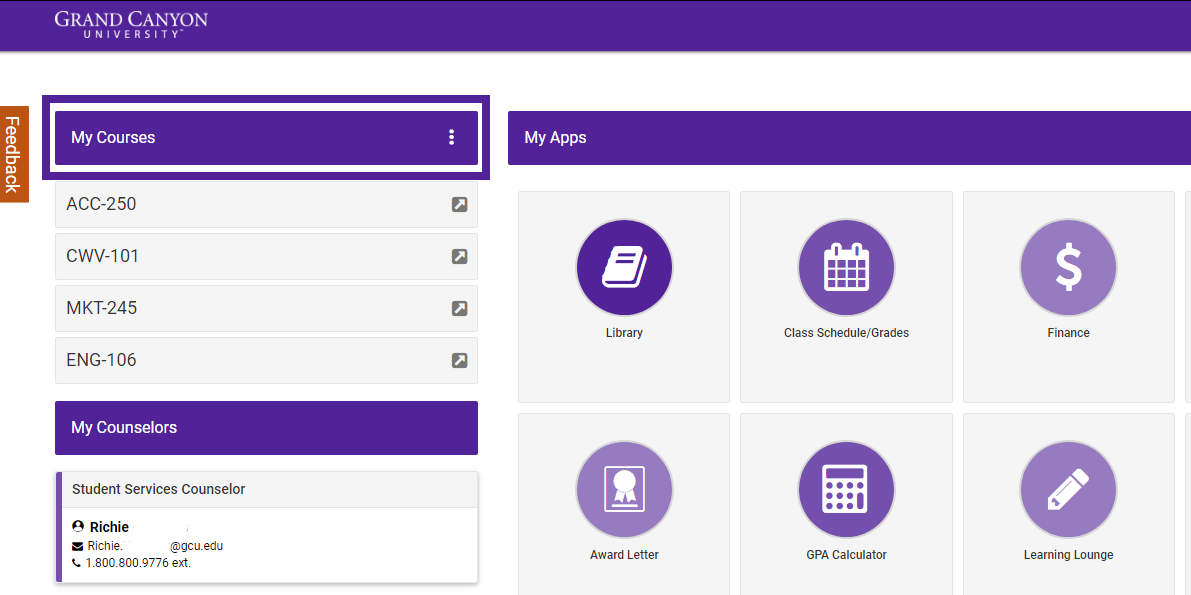 Keep in mind that per GCU policy, previous courses will remain available for six weeks. After this point they may be archived at any time, and will disappear from the My Courses list in your GCU Portal. It is recommended that you save any content that you would like to keep from your course within six weeks of it ending.
NOTE
After you graduate from Grand Canyon University, you will retain access to the GCU Portal. You will continue to use the same GCU username and password as you did when you were a student. If you don't remember your password, try doing a password reset!
GCU Portal Login Issues
Are you having trouble logging into the GCU Portal? The drop-down menus below contain different issues you may encounter when trying to log into your GCU Portal, and solutions on how to solve them.