Doctoral students often complete a residency as part of their degree program. On GCU's residency website, students can review their residency information, register for their attending week, submit travel information, and review hotel information once it is available.
Login Issues and FAQ
Just as the message says, the best person to contact for this issue is your counselor. All students can access residency.gcu.edu, but only students with a residency course on their schedule will have access to the site's features. If you're receiving this message, your counselor has not yet added a residency course to your schedule.

Despite what the error says, students cannot get locked out of the residency site. This misleading error occurs after multiple invalid login attempts and can be resolved by refreshing the screen and trying again. If you continue to have trouble logging in, we recommend resetting your password.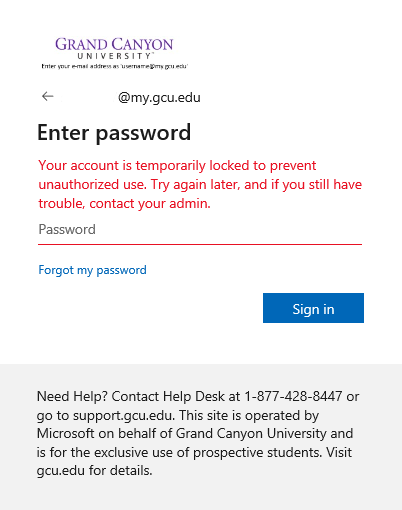 If you enter your password incorrectly when attempting to log into the residency site, you will receive the following error message.
Your account or password is incorrect. If you don't remember your password, reset it now.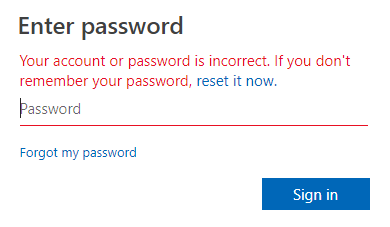 DO NOT click the 'Forgot your password?' option. This option will not allow you to reset your GCU password. If you try to reset your password using this link, you will receive the following message:
Get back into your account. We're sorry. You can't reset your own password.

For instructions on how to reset your GCU password, click see
Resetting Your Password
.