If you need to convert your PowerPoint to a PDF, view the appropriate steps below! Choose Desktop App if you are using the downloaded version of PowerPoint, or Online if you are using PowerPoint Online through your GCU Student Portal!
Microsoft PowerPoint (Desktop App)
Microsoft PowerPoint (Online)
Start by selecting File in the upper left-hand corner.
In the File window, select Print; Next, click on Print Notes Page.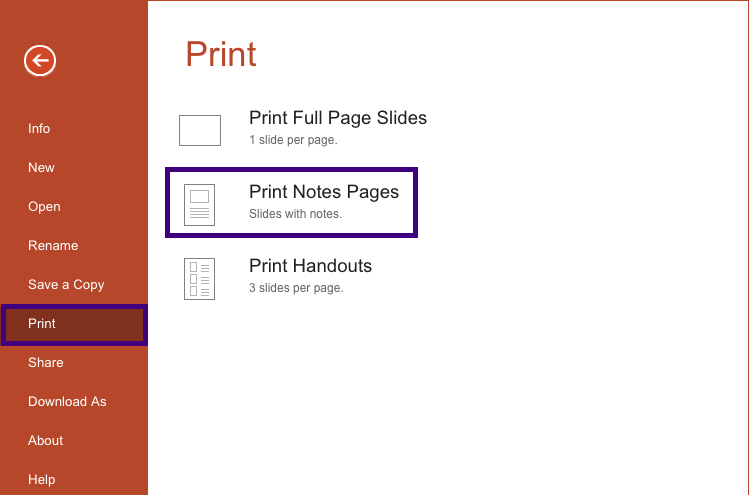 Now, select the browser you are using from the options below for what to do next.