Throughout your studies at Grand Canyon University, you may participate in a wide range of group projects. To complete these assignments, your instructor will place you in a group with a few of your classmates.
Once your instructor has placed you in a group, you will gain access to a team-specific forum for you to discuss and collaborate on the assignment. This group can be accessed from the Assignment Details page by clicking Go to Group, or by selecting Groups from the navigation menu on the left side of the classroom.

NOTE If you do not see these options, or if you receive a notification that you are not assigned to a group, it indicates that your instructor has not placed you in a group yet. Your instructor will only create groups if they are required for an assignment, and not all classes have group assignments. If you believe you should have been placed in a group already, reach out to your instructor.
The group forum contains two tabs: Collaboration and Assignments.
The Collaboration tab is where all group communication takes place. Within the Collaboration tab, you can post comments or upload documents to share with other group members.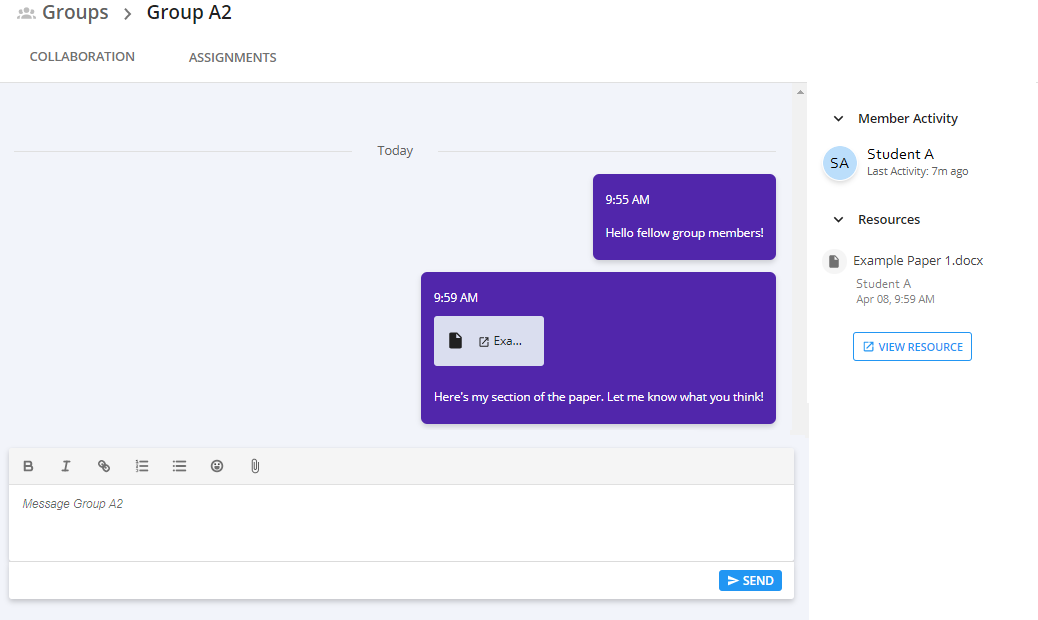 You can easily keep track of member activity and resources using the menu on the right side of the page. The most recent activity from any group member will tracked with a timestamp under the Member Activity heading. Any documents that are uploaded to the forum will appear under the Resources heading.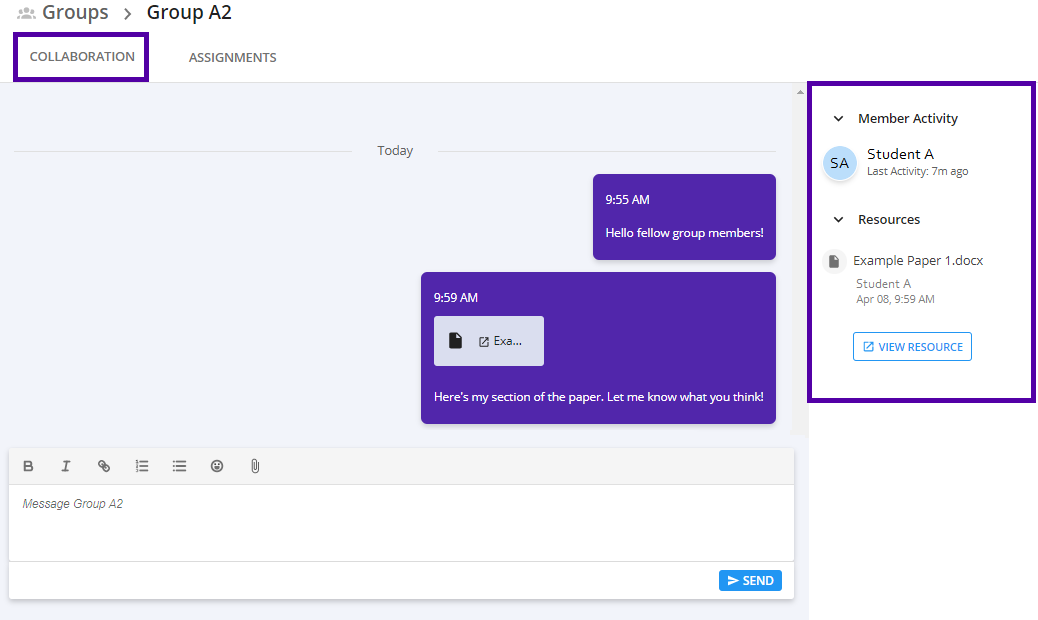 Selecting View Resource beneath any resource will open a new tab with a preview of the uploaded file.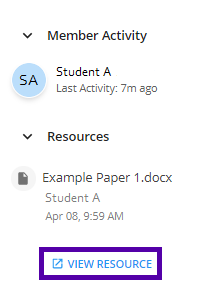 The Assignments tab provides details about the assignment, including the start and due date, point value, and rubric.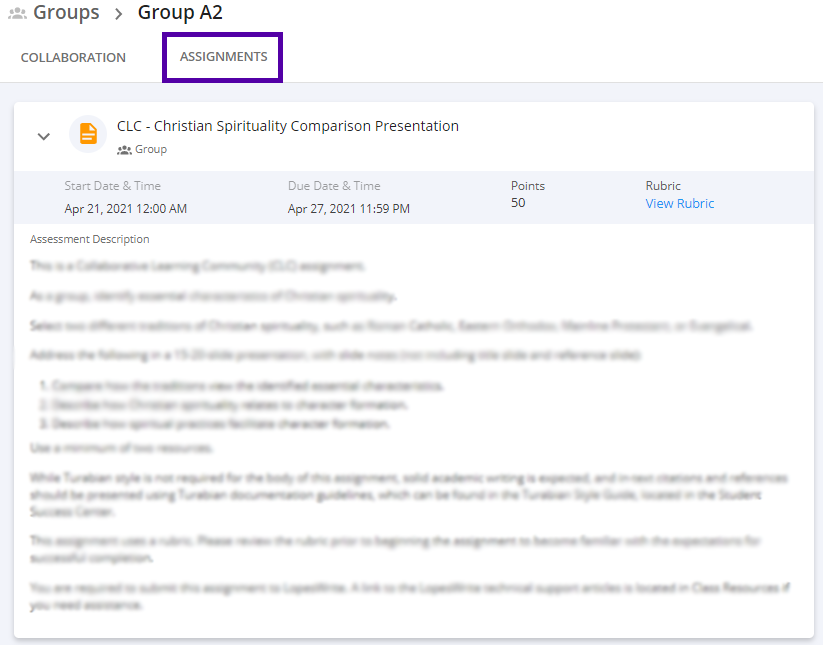 To submit a group assignment, select Submit Assignment. For more information on how to submit a group assignment, check out the article (Halo | Learn) Submitting Assignments.