Workday houses your contact information, direct deposit information, performance reviews, benefit elections, and more. View the headings below for instructions on how to access workday, locate information, and edit your information.
NOTE Faculty that are also employees for Grand Canyon Education will have two workday accounts; one for GCU and one for GCE.
When accessing workday on a GCU Staff issued computer, you will need to disconnect from the VPN first. If you continue to be automatically logged into your staff account, you can choose to disable the Auto Login settings on your browser, or switch to an alternative device.
To disable Auto Login setting:
Google Chrome: Settings > Autofill: Passwords > Auto Sign-in

Firefox: Options > Privacy & Security > Logins and Passwords > Uncheck Autofill logins and passwords

NOTE If you have chosen to turn off auto login settings, we recommend turning the setting back on once you have accessed workday. This setting impacts all websites that you have saved login information for.
You may gain access to Workday from the Faculty Portal under Quick Links, or by direct URL: https://www.myworkday.com/gcu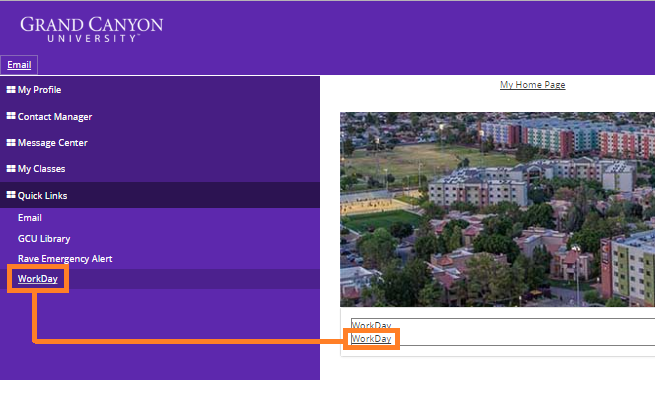 You are required to utilize multifactor authentication in order to access Workday. You may need to call HelpDesk at (602) 639-7700 if you need assistance with this.
Once on the sign in page, enter your firstname.lastname and GCU password. For more information on using Workday, refer to Workday Job Aids in LopeNet. These job aids apply to all staff members. You may not be able to access these links on a personal computer.
Workday Login Issues
Several issues can arise when accessing Workday, including:
When logging in through the Faculty Portal, the username field may be pre-populated with "CANYON\"; be sure to delete this before signing in.
If you are having issues with Single Sign On in Workday, you may be on campus or connected through the VPN; in these cases, contact Help Desk at 602.639.7700.
If you are unable to sign in to Workday on a personal computer, send an email to

[email protected]

for further assistance.
After logging into Workday, click on your profile picture in the upper right-hand corner and select View Profile from the drop-down menu.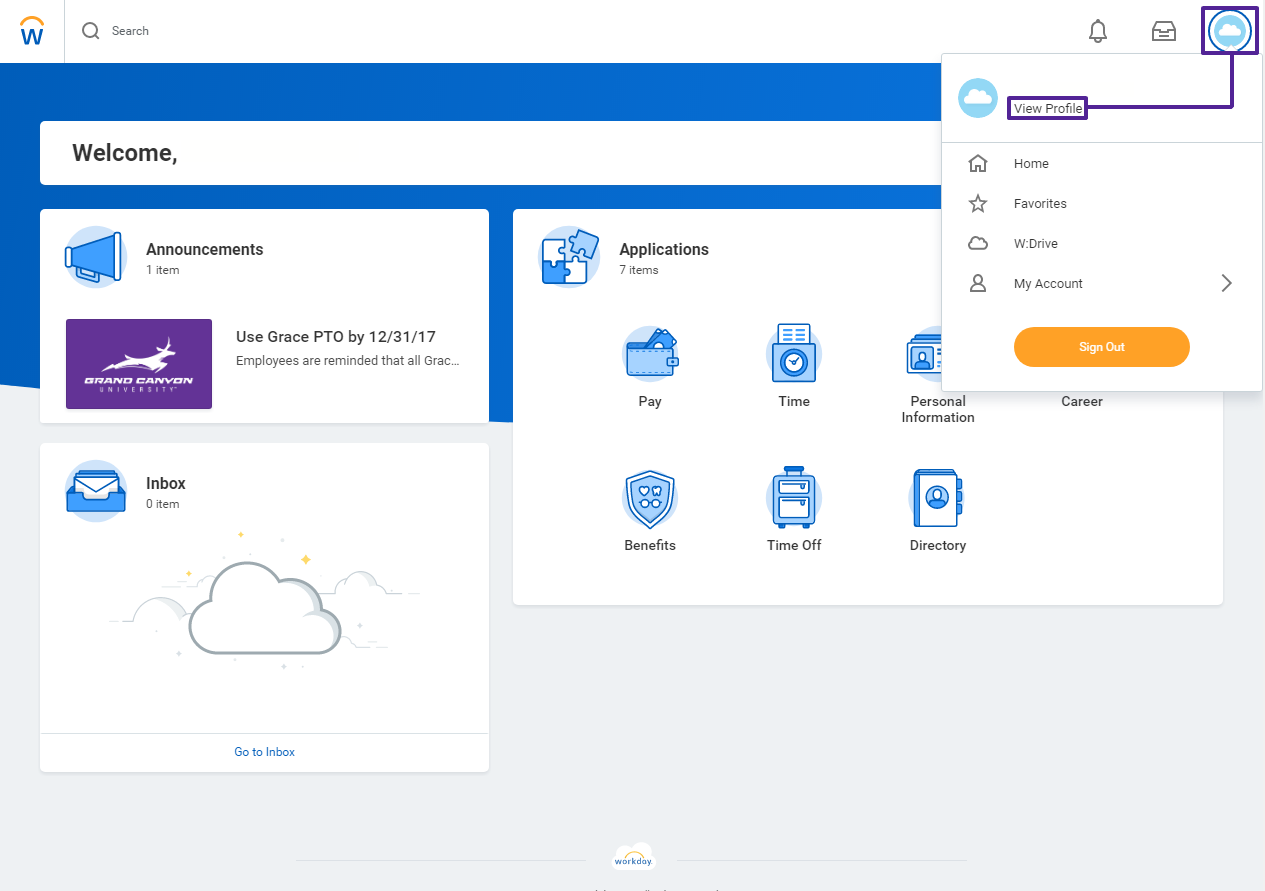 Under Summary and Job Details, you will be able to view your employee ID number.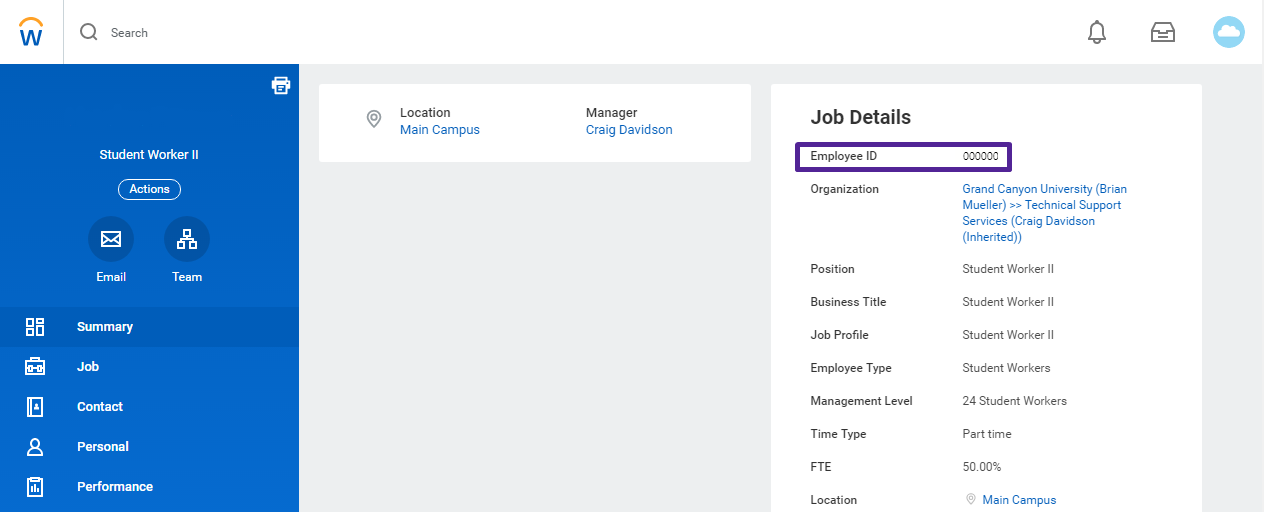 After logging into Workday, select the Personal Information Worklet.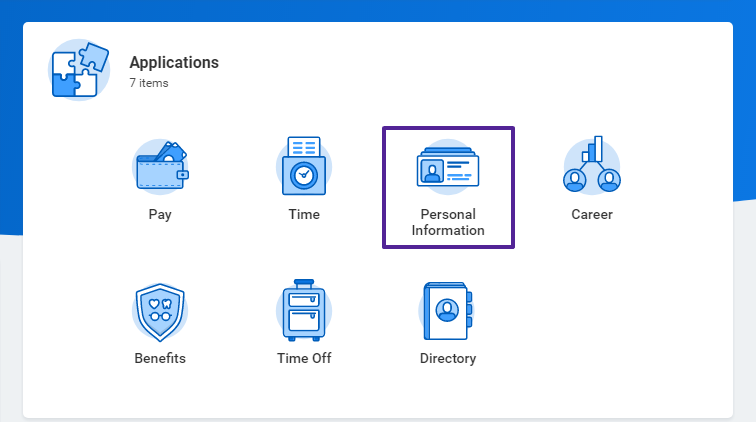 Under Change, select Contact Information.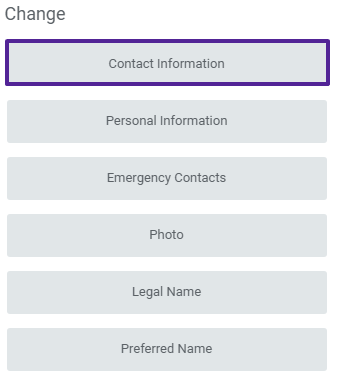 Select Edit on the My Contact Information page.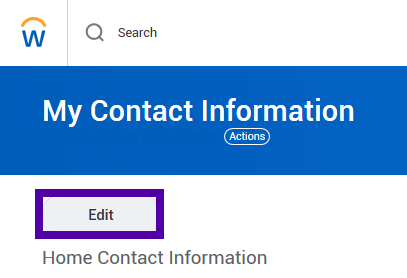 You may update your Name, Address, Phone, and Email, or select Add to provide more information.
When finished, click Submit. A confirmation message will appear letting you know the process was successfully complete.
NOTE
If you are experiencing issues with editing your information in Workday, try basic troubleshooting. You can contact Faculty Technical Support at 602-639-7201 or

[email protected]

for help with this.
After logging into Workday, select Pay and click Update Federal and State Tax under External Links.
This will direct you to paperlessemployee.com site via Single Sign-On. Once on the page, click on EForms Center located on the left side of the page.
You will now be able to review your information and make any changes if necessary.
After reviewing your information, click Continue to Forms.
From the Federal Forms page, click the link for Federal W-4.
The rest of the steps to completing the form are located inside the form.
Once you have completed the fields for withholding information, you may choose to preview the form first or click Submit to Employer when you are ready to submit the form.