This article includes instructions specifically for the new LMS. If you are not currently testing the new LMS pilot, please see our section on LoudCloud.
You can locate your instructor's contact information in the Roster. It can be viewed by clicking Roster in the Connect tab within the Navigation Menu.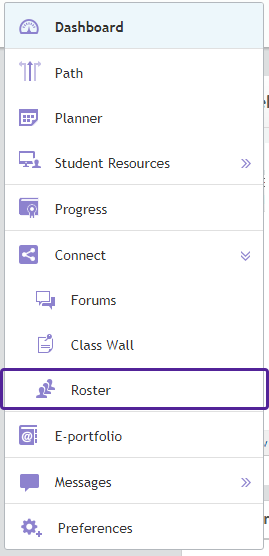 Here you will be able to see the names your instructor(s) and classmates. Your instructor's office hours and location will be listed on the right-hand side of the roster.
You can view additional information about your instructor by clicking on their name.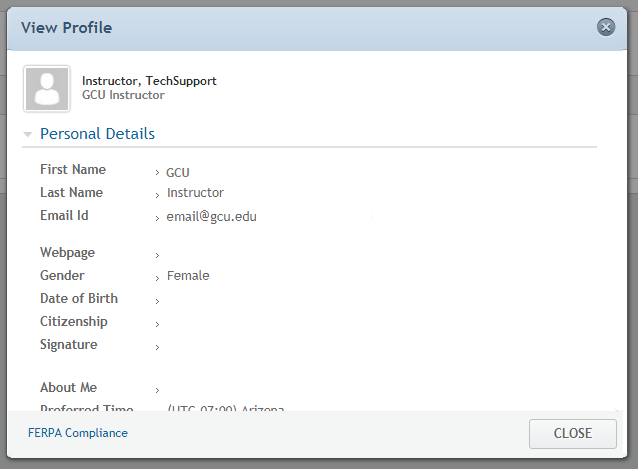 NOTE If your instructor has not made their profile information public, you will not be able to view it.