HESI Exams are interactive Nursing and Health Professions evaluation tests that feature a variety of question types, including multiple choice, clickable charts, fill-in-the-blank, audio and video, as well as responsive features, such as a built-in calculator for questions that require calculations.
Before taking the exam, you'll be required to have an Evolve account and have registered for HESI. To create an account or register for HESI, please see Evolve/Pageburst.
To take your HESI exam, navigate to https://www.hesiinet.com/.
Preparing for the Exam
Prior to starting your HESI Exam, we recommend running the compatibility check to ensure your computer is at optimal performance.
You can check your system requirements in the PDF documents located on the right-hand side of the page.

NOTE: The compatibility check lets you know what settings on your computer will prevent you from taking the exam, along with instructions to resolve the problem. Once you review and fix the sections marked as FAILED, run the compatibility check again before starting the exam.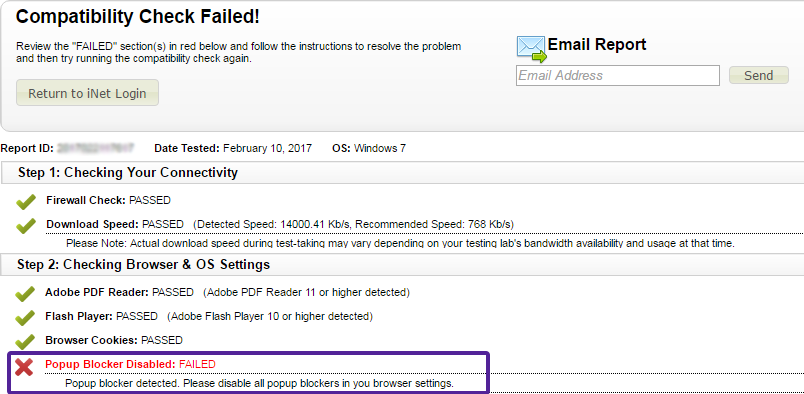 Taking the Exam
To get started, click Take My Exam next to Student Login.

Enter your Evolve username and password and click Log In.

Enter your access code in the field and click Start Exam.

NOTE: The access code for your exam will be provided to you by your instructor.

Read the copyright information and click Continue.

Read the Disclosure Information and place a checkmark in the box next to I Agree.

Click Take Exam to start your exam.

Read through the instructions for the exam and click Continue.

After answering a question, click Submit and Continue.

NOTE: If you need to leave the exam, click Submit and Pause/Leave Exam. This will submit your answer choice and pause the exam, so when you return to the exam, it will resume with the next available question.