Microsoft Office 365 ProPlus is free for all active GCU students! This copy of Office includes products like Microsoft Word, PowerPoint, and Excel: essential programs for succeeding in your educational goals. Below is a video and a step-by-step walk-through to help you locate and install the software.
Pre-Install Checklist
Check for previous versions of Office installed on your device. Here is our article to help with Locating Programs and Application.
Determine the Operating System you will be installing Office on. See below for Office 365 Compatibility.
Check the Bit Size for your device to determine which version you would like to install.
Be sure to have 15-30 minutes to complete the installation process.
Downloading Office 365 ProPlus
To begin, log into your Office 365 Portal. You can log in at portal.office.com with your GCU student email account; the password is the same one used for your Student Portal.
When signing in, make sure to add @my.gcu.edu to the username you use to access your Student Portal.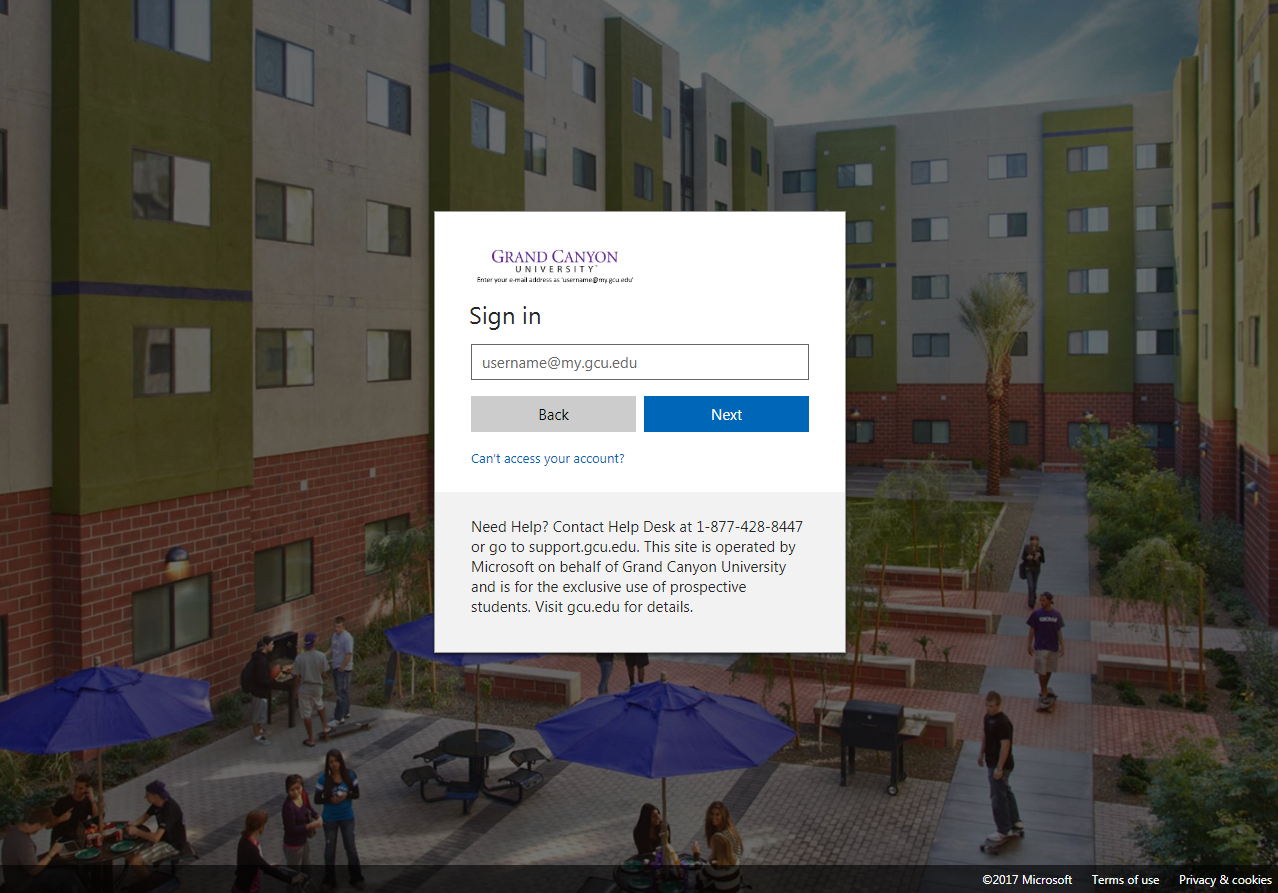 Once logged in, click Install Office in the upper right-hand corner, and then select Office 365 apps from the drop-down menu.
The default installation of Office 365 is 32-bit. To install the 64-bit version, select Other install options. In the Apps & devices tab and under the Office header, select 64-bit from the Version drop-down menu, then select Install Office. If you are unsure whether you need 32-bit or 64-bit, we recommend the default 32-bit installation. For more information, check out our Help Center Article that will show you how to find your bit version.

NOTE If you have difficulty installing Office 365 through portal.office.com, you can access the software installation page directly at portal.office.com/OLS/MySoftware.aspx. This software page can also be reached by accessing your GCU email through the Student Portal. After logging into your email, click the Circle with your initial, which is located on the upper-right hand corner. Under the My Account menu, click the My Account link. Then, you will be redirected to the My account page. Click the App & devices tab. Under the Office heading, select your preferred bit under the Version drop-down menu. To begin installation, click the orange Install Office button.
Depending on your browser, click Run (in Microsoft Edge or Internet Explorer), Setup (in Chrome), or Save File (in Firefox).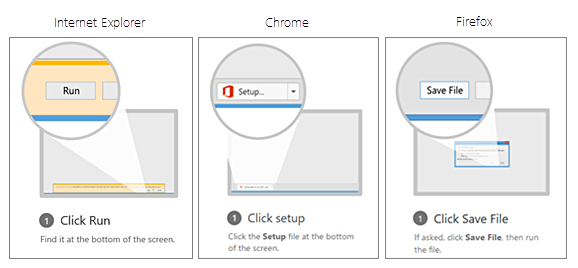 Click Yes to start installing.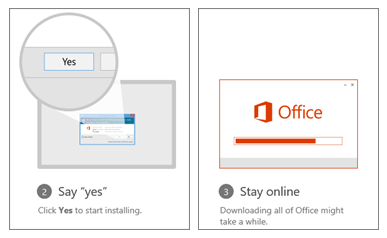 Office will begin getting things ready to install. During the installation process, you can watch a short video to learn more about Office.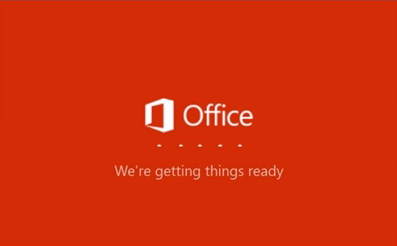 NOTE Microsoft Teams is included in the download for Office 365 ProPlus, but GCU does not have the license for this product. Therefore, you will not be able to log into the program using your GCU credentials.
In order for the software to fully install, please remain connected to the Internet. Once the installation is finished, you do not have to be online for your programs to work. This step can take anywhere from 15 minutes to over 30 minutes depending on your computer hardware and Internet speed. Don't be alarmed if it takes a little while; remember, you're installing 9 programs!
NOTE
Skype for Business is included in the download for Office365 ProPlus, but GCU does not have the license for this product. Therefore, you will not be able to log into the program using your GCU credentials. If you would like to utilize Skype, we recommend downloading it for free through Skype.com or through your applicable app store.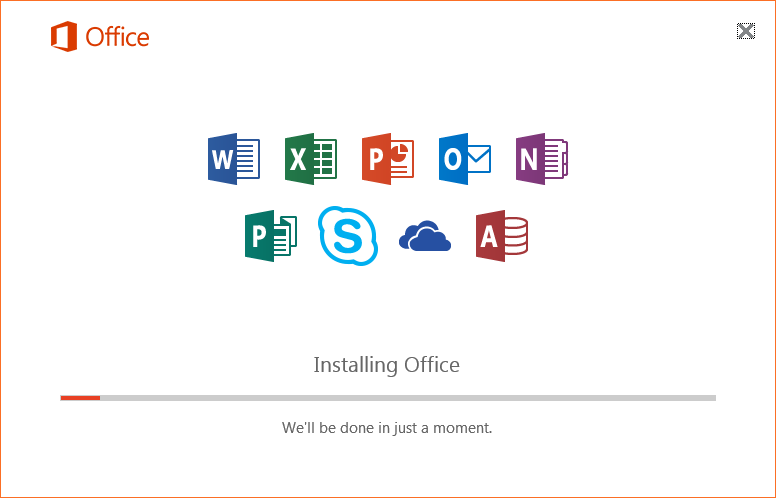 NOTE
Minimizing or clicking away from the installation window may cause the window to disappear from your screen. If you are unable to locate your installation window, it may be located in your
Hidden Icons
, which can be found in the Taskbar.
When you receive the message You're all set! Office is installed now, choose Close.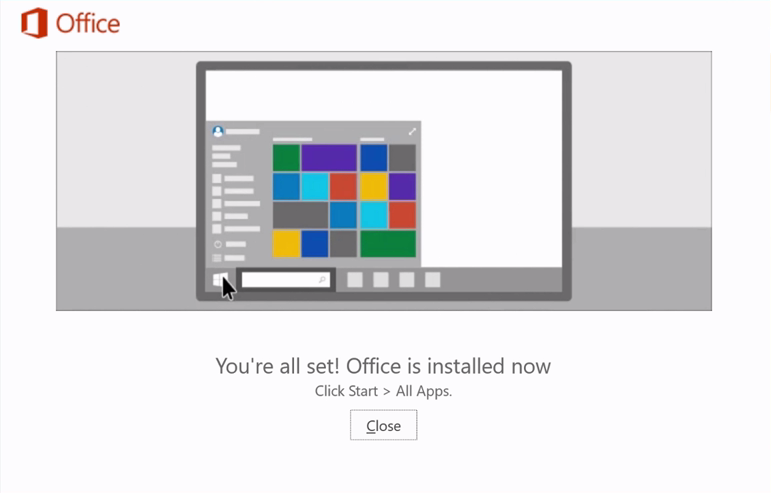 Next, locate and open Word on your computer. Click Accept to agree to the Microsoft Office License Agreement.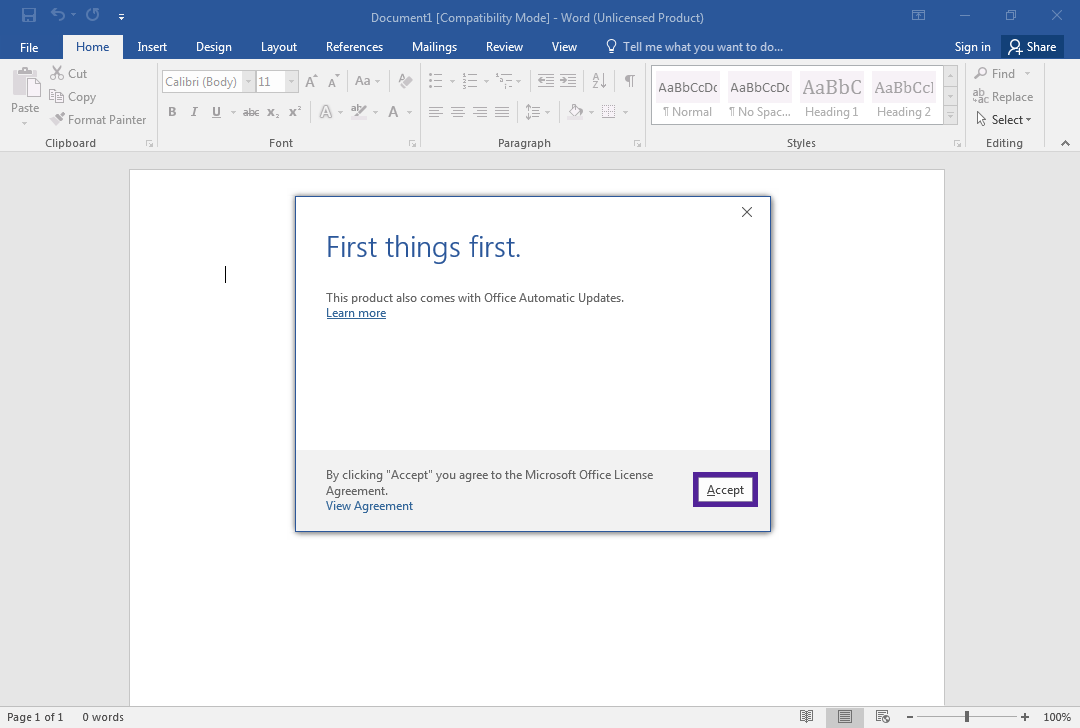 The Activation Wizard will appear. Select I want to activate the software over the Internet and click Next.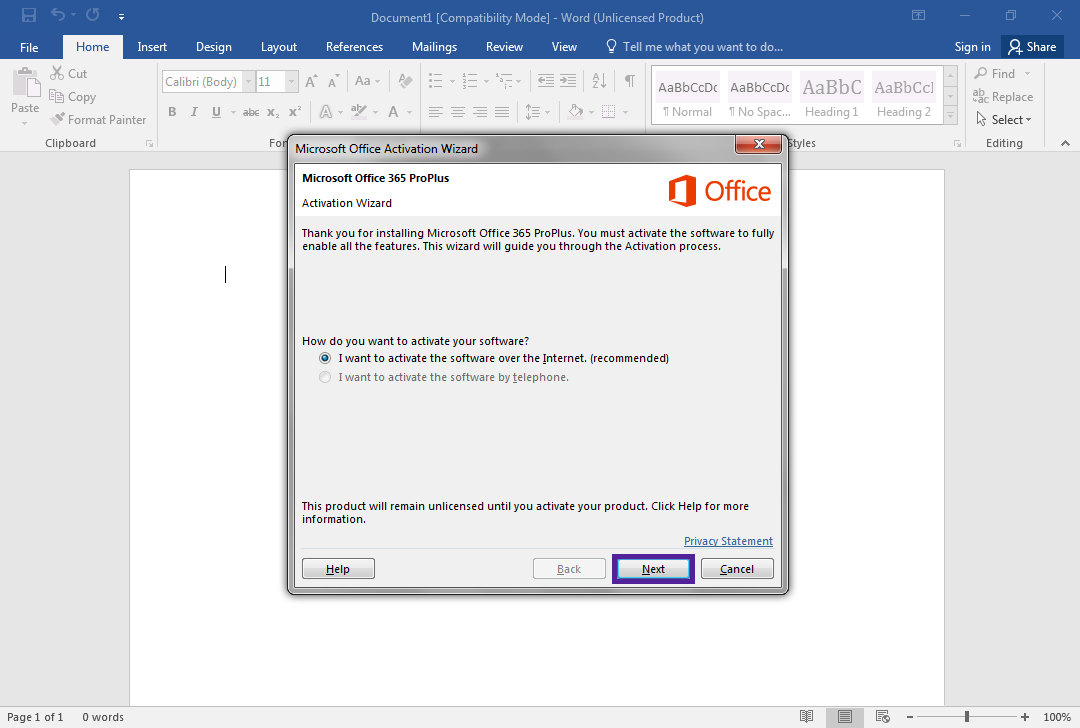 You will be prompted to sign in. Enter your student email address, which is your username followed by @my.gcu.edu.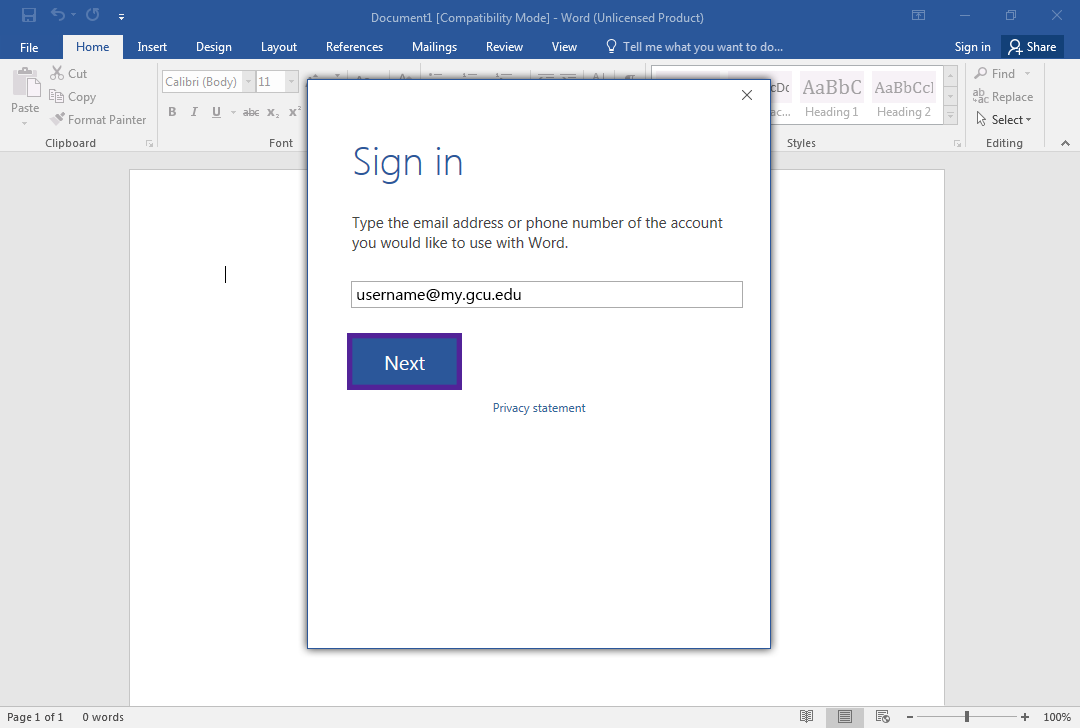 Next, you will be asked to enter your GCU student email address again, along with your password. Once entered, click Sign in.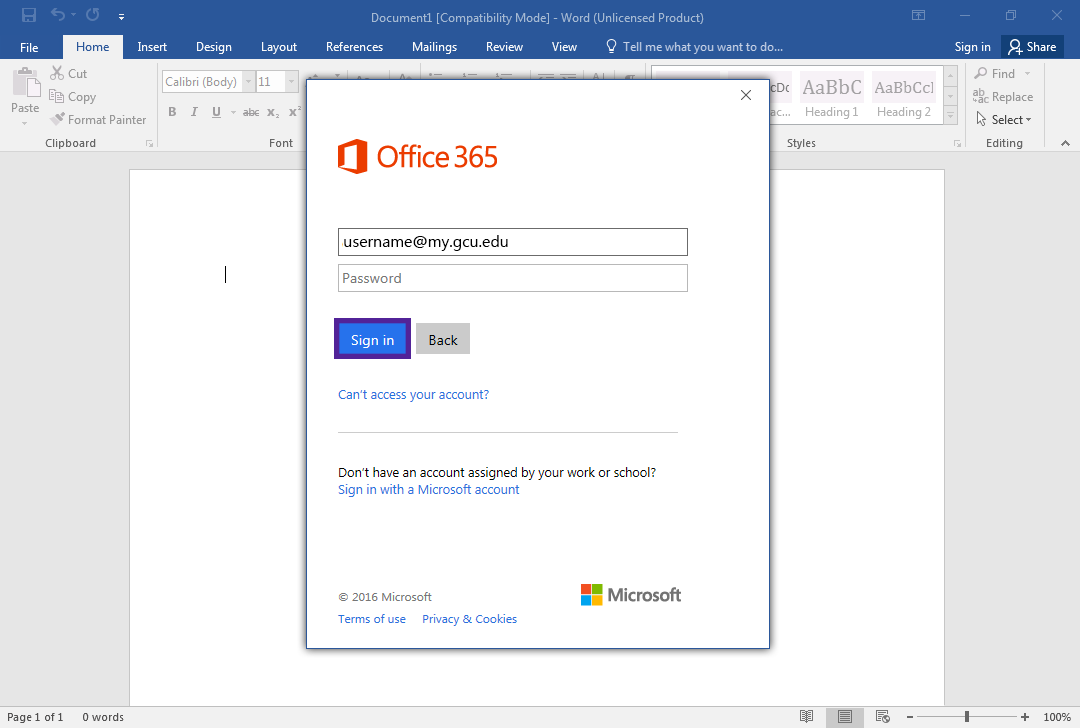 Upon successful login, your copy of Office 365 will be activated and ready to use!
NOTE
You may be asked to turn on the Intelligent Services feature when installing Office. Intelligent Services are features help you improve your writing in Word and Outlook, analyze your data in Excel, and deliver dynamic presentations in PowerPoint. If you would like to allow this feature, select
Turn On
.
As a student, you are able to install Office 365 on up to 5 computers. For more information about managing installations, please see the Microsoft Office 365 ProPlus FAQ. The full versions of all Office 2016 programs are available for you to use as long as you are an active student at GCU, even when you aren't connected to the Internet. Once you complete your degree program or are no longer taking classes, you will not have access to the full versions.
Office 365 Compatibility
Office 365 is not compatible with Windows XP or Vista. Please see our Technical Requirements for a list of minimum requirements your computer should meet.
Office 365 Troubleshooting
You might see the following error for some files downloaded from GCU websites:
Word experienced an error trying to open the file.
Try these suggestions.
Check the file permissions for the document or drive.
Make sure there is sufficient free memory and disk space.
Open the file with the Text Recovery converter.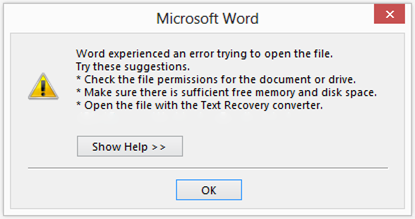 To fix this issue, navigate to where the file is currently located on your computer. Right-click on the file and select properties.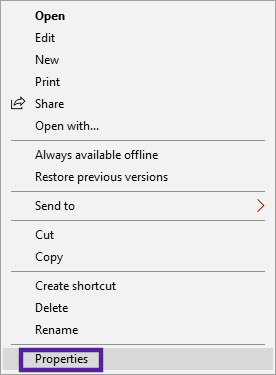 In the properties dialogue, select the Unblock option and then try to open the file again.