GCU's Parent Portal provides parent(s) or guardian(s) of traditional (ground) students with access to student's information electronically, allowing them to view financial updates, see important GCU announcements and more. Access to the Parent Portal is by invite only and must be initiated from the electronic Student Information Release Form (eSIRF) or through a document requiring parental signature.
NOTE 
If you set up your Parent Portal account as part of the process to sign a form for your student, you will not have access to any of your student's information as described in the article below
. In order to gain full access to the Parent Portal, your student will need to fill out an eSIRF
. For more information on how to set up full access to the Parent Portal, please see 
Setting up the Parent Portal.
The following tutorial will assist you with Navigating the Parent Portal.
Once you have set up your Parent Portal account, use the following link to access the Parent Portal at any time: https://parent.gcu.edu.
NOTE 
You may access the Parent Portal by navigating to gcuportal.gcu.edu and selecting Parent Access.
My Students
After accessing the Parent Portal homepage, you can view your student's information under the My Students section. If you have more than one student attending GCU, an icon for each student appears on the homepage.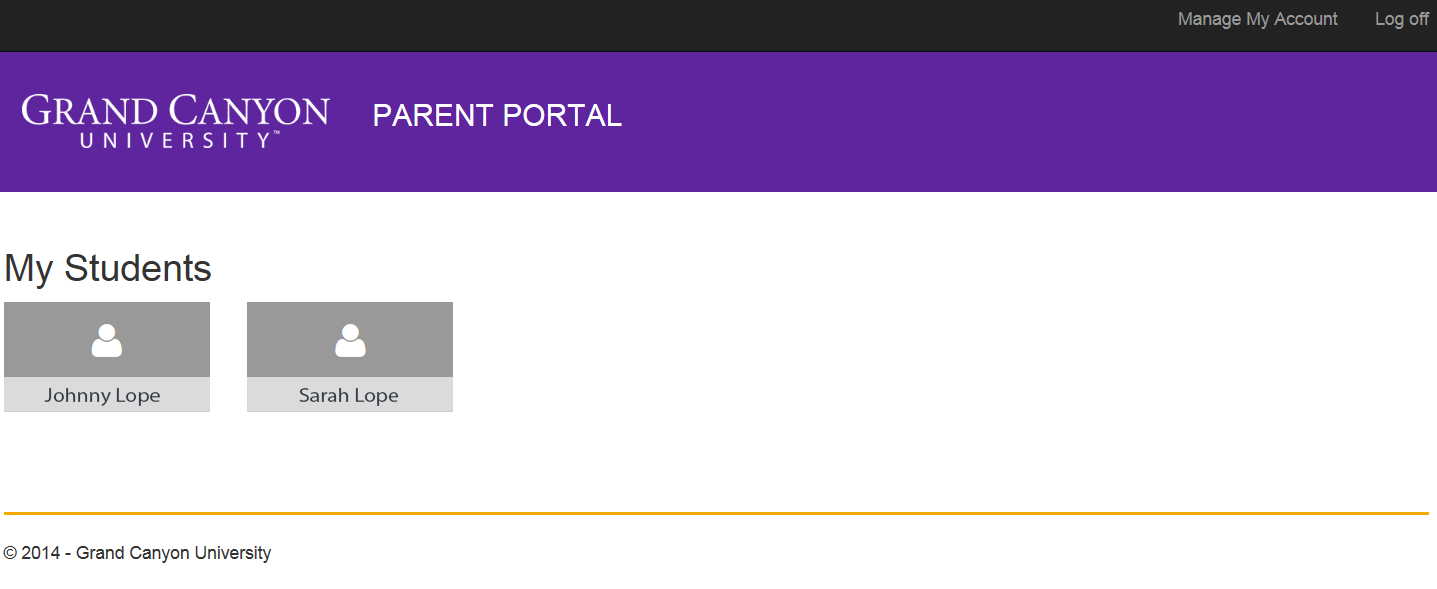 To Do List
When a student is selected, by default, the To Do tab will open. The To Do list includes the status of the following items:
Housing and Meal plan selection
Math and English Placements tests
Final Transcripts
Student ID
Parking Permit
Orientation
Placement Exam
Health Insurance
Immunizations
FAFSA deadline
Payment and Balance reminder
Payment and Balance reminder (International Students)
Sign Important eDocuments
The items will appear in one of three sections:
Items that need immediate attention
Items in progress
Completed items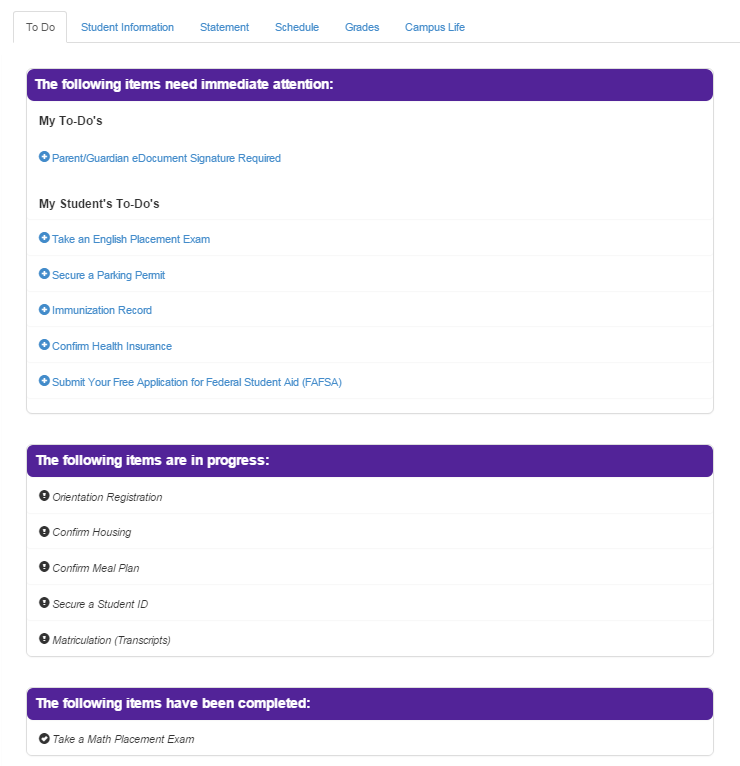 Student Information
The Student Information tab will display basic information about your student, as well as their SSC's contact information. If no SSC is assigned, the number to Advising is displayed.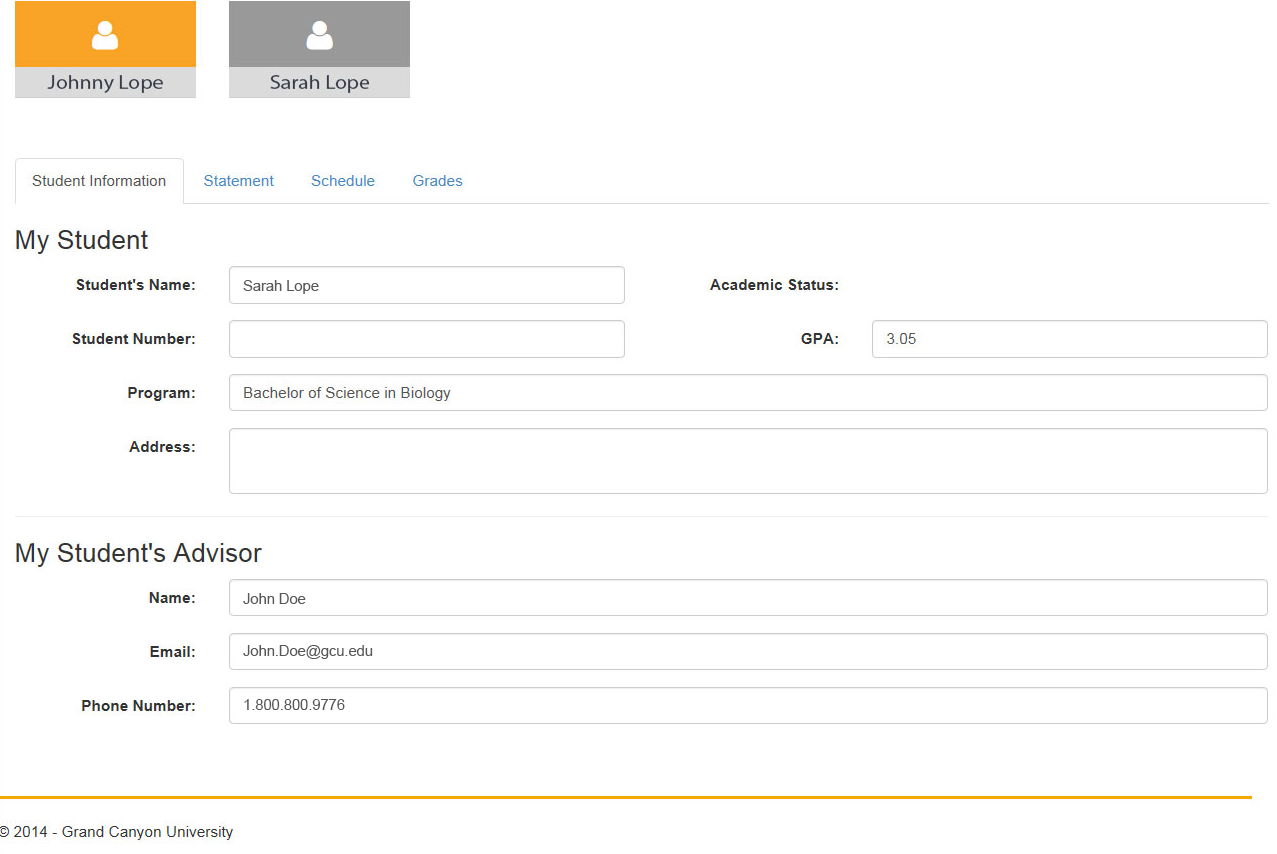 Statement Tab
All ledger and estimated awards appear within the Statement tab.
You will see an amount for all semesters, and then have the ability to view one specific semester in the drop-down menu.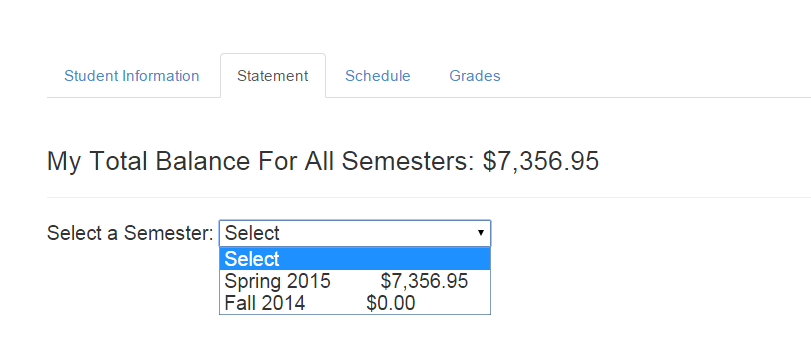 When a semester is selected, you will see all ledger items in the Charges section.

Estimated Financial Aid and Scholarships are displayed.

When the awards that appear in this section are dispersed, they will appear in the charges section and will no longer display in Financial Aid and Scholarships.
If your student has set up an account for you through the Payment Portal, then you will also have a link under the statement tab to take you to the website where you can make a payment on their account.

Keep in mind that the Payment Portal website also requires a pin to login, but this may be different from the pin you used to log into the Parent Portal. If your student has not set up a Payment Portal account, and you would like to make payments for them, direct your student to this article for instructions.


Schedule Tab
To view your student's schedule click the Schedule tab. Current and past semesters are available for viewing.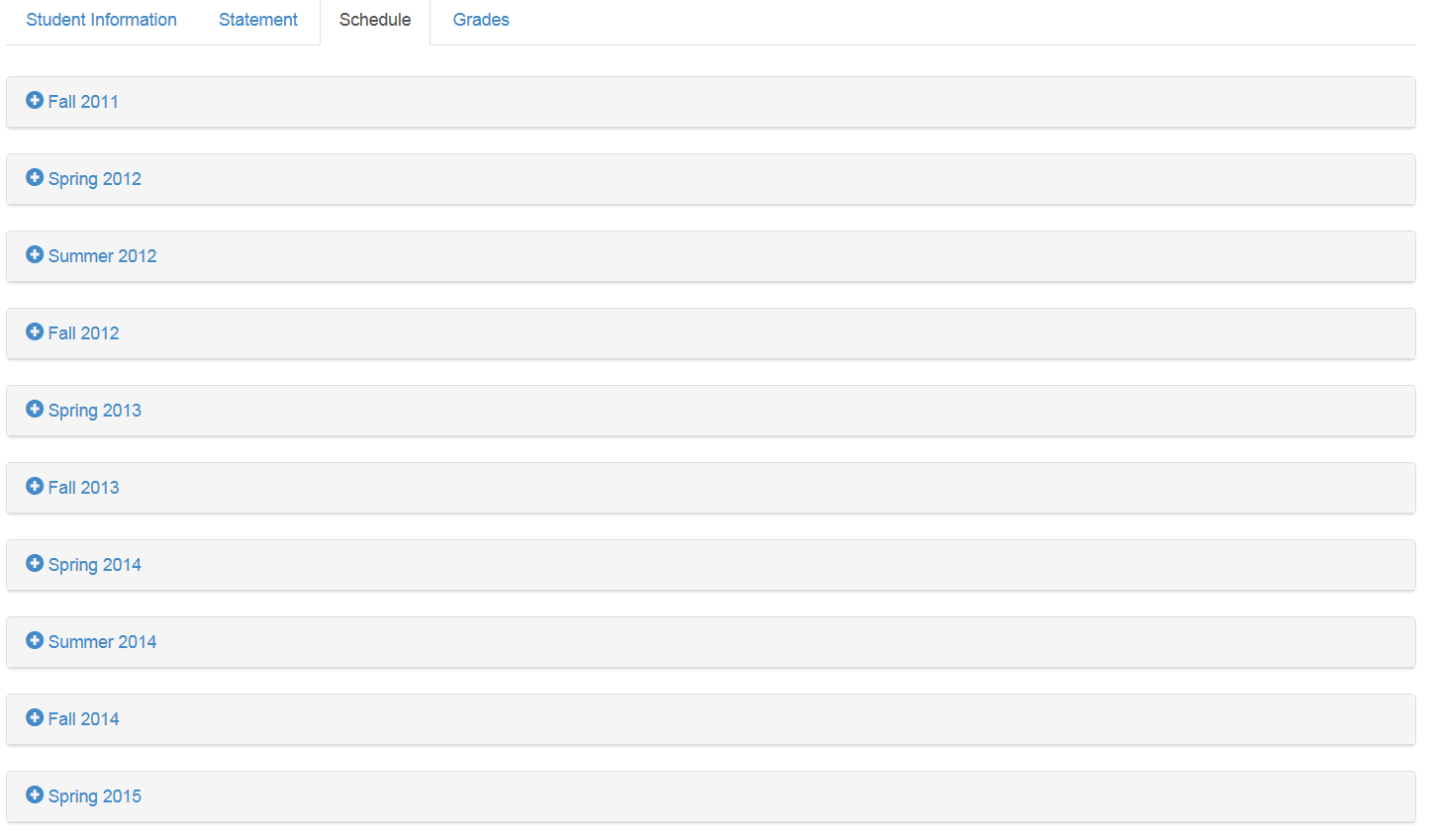 Press the plus button to expand a tab.

Grades
Grades display both midterm and final grades for each semester.

Campus Life
The Campus Life tab will display the balance left on your student's meal plan, as well as their GCU mailing address.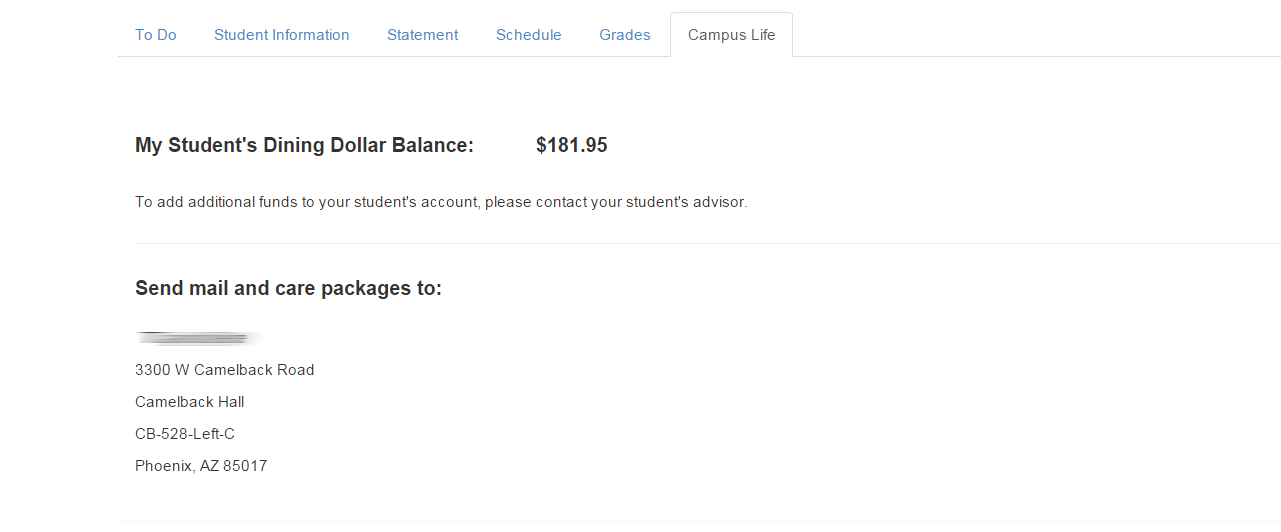 Announcements
The Announcements tab will display all general announcements from the University. When announcements exist a number is added to the tab indicating the number of announcements.

Phone Call Only
The following information is not available within the Parent Portal. This information can be gathered by phone call to your student's SSC only:
Holds 
Discipline/Behavior 
Rescinding Access to a Student's Account
A student may rescind access at any time for all sections or specific sections. This can be done by completing a new eSIRF document and updating the information that is accessible. Once access has been rescinded, the information can only be gathered by contacting your student.

NOTE 
If you confirm that your student has NOT rescinded any of your access and you are still receiving this message,
contact Technical Support.