GCU's Parent Portal provides parent(s) or guardian(s) of students with access to student's information electronically, allowing them to view financial updates, see important GCU announcements and more. Access to the Parent Portal is by invite only and must be initiated from the electronic Student Information Release Form (eSIRF) or through a document requiring parental signature.
The following tutorial will assist you with Navigating the Parent Portal.
Once you have set up your Parent Portal account, use the following link to access the Parent Portal at any time: https://parent.gcu.edu.
My Students
After accessing the Parent Portal homepage, you can view your student's information under the My Students section. If you have more than one student attending GCU, an icon for each student appears on the homepage.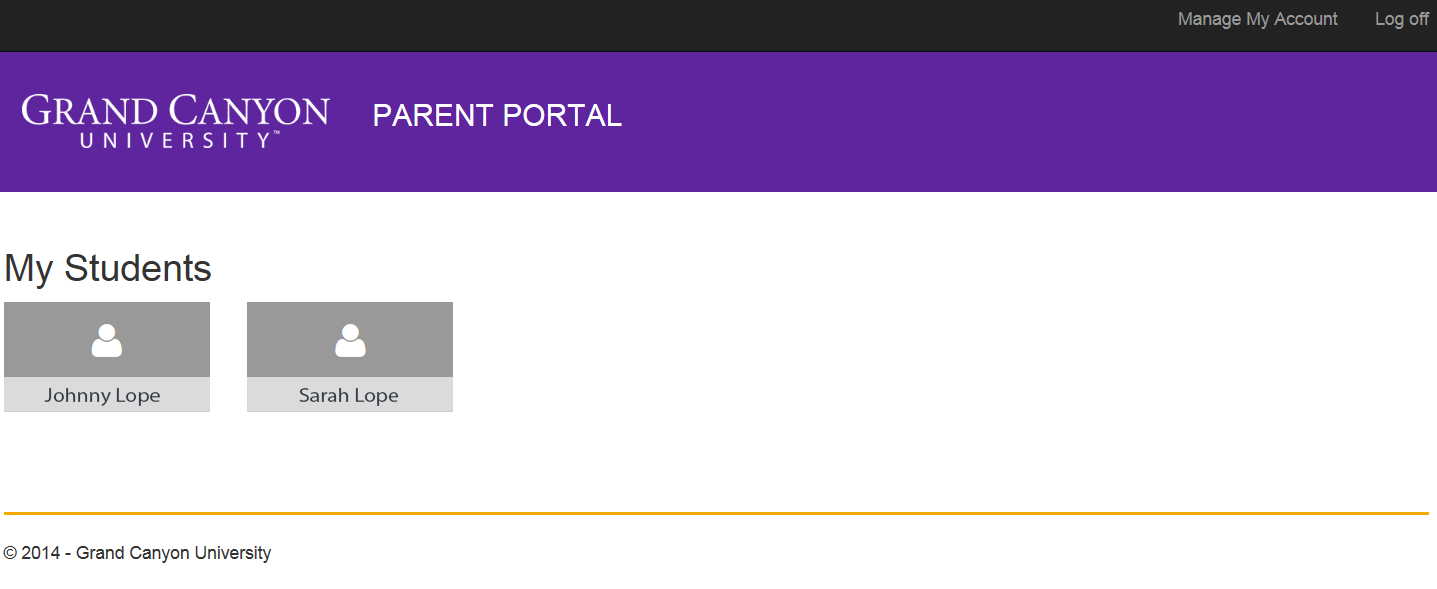 Phone Call Only
The following information is not available within the Parent Portal. This information can be gathered by phone call to your student's SSC only:
Holds
Discipline/Behavior
Rescinding Access to a Student's Account
A student may rescind access at any time for all sections or specific sections. This can be done by completing a new eSIRF document and updating the information that is accessible. Once access has been rescinded, the information can only be gathered by contacting your student.