NOTE
If you are using SPSS through the Citrix Workspace app on a Mac computer, see the Adding the Mac Hard Drive to Your Desktop article for steps on making your hard drive easier to find while saving and exporting files.
Opening Files in SPSS
There are a few ways to open files in SPSS. When opening SPSS for the first time, you may get a dialog box with several different options.
To open a file from the dialog box, select Open another file from the Recent Files list and click Open.
If you do not see the dialog box, click File > Open > Data.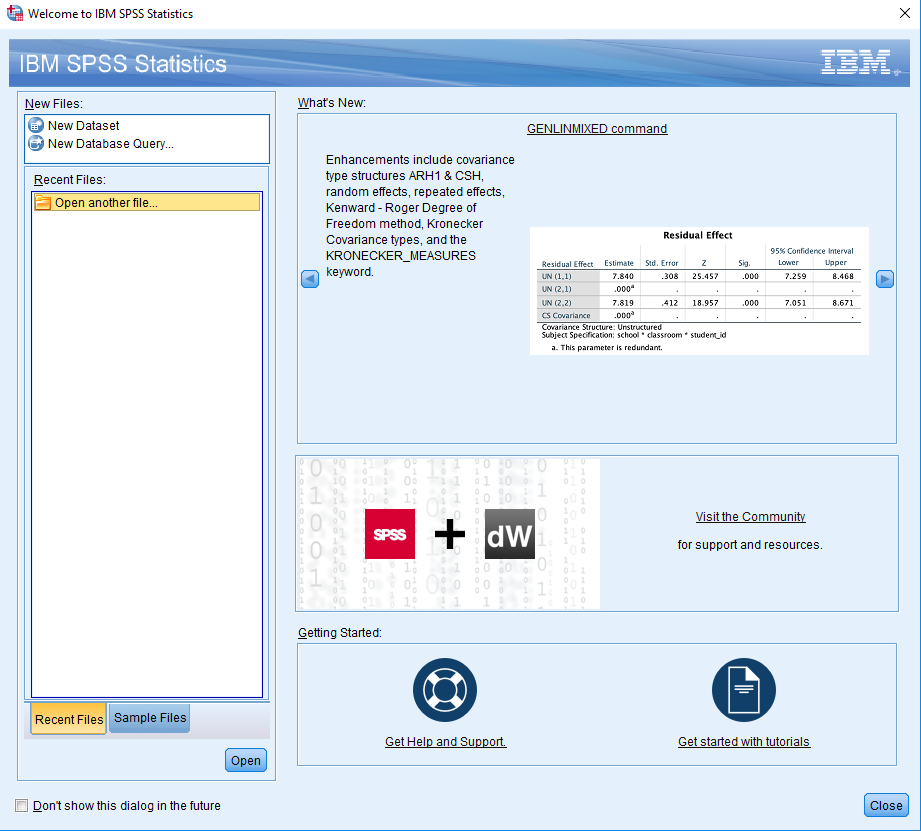 The Open dialog box will pop up. First select Local Disk (C: Computer Name) or Macintosh HD if you are using a Mac device and do not have Local Disk (C:) as an option. If you are still unable to locate the SPSS folder created within the (C:) drive, it may be its own option to choose. Locate the SPSS (.sav) file you want to open, select the file, and click Open.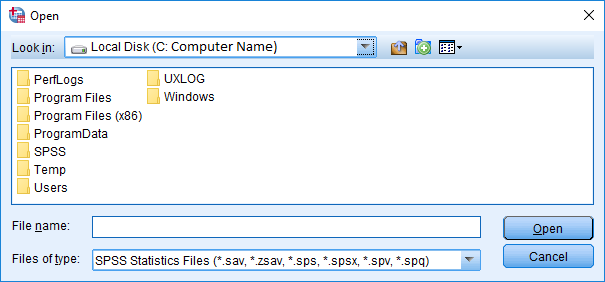 For help using SPSS, be sure to take a look at our SPSS Tutorials.
Saving Files in SPSS
Select the applicable heading below for instructions on how to save your SPSS files.
Windows
NOTE If you are currently using an older version of Citrix, such as the Citrix Receiver, you can either continue to use that program or update to the newest version. The old version is still compatible with the GCU SPSS Server.