The New Student Placement Exam helps us determine your starting enrollment level for English and Mathematics coursework along with acceptance into a desired Music program. After you are finished with the exam(s), your University Counselor will schedule you for courses based on your scores. Your University Counselor will send you an email with the link to the placement exam, but here it is just in case!
http://www.gcumedia.com/mediaElement/gcu-placement-exam/v4.3/#/home/exams
To begin, select the appropriate placement exam. If you are not ready to take the exam, you may take the practice exam instead.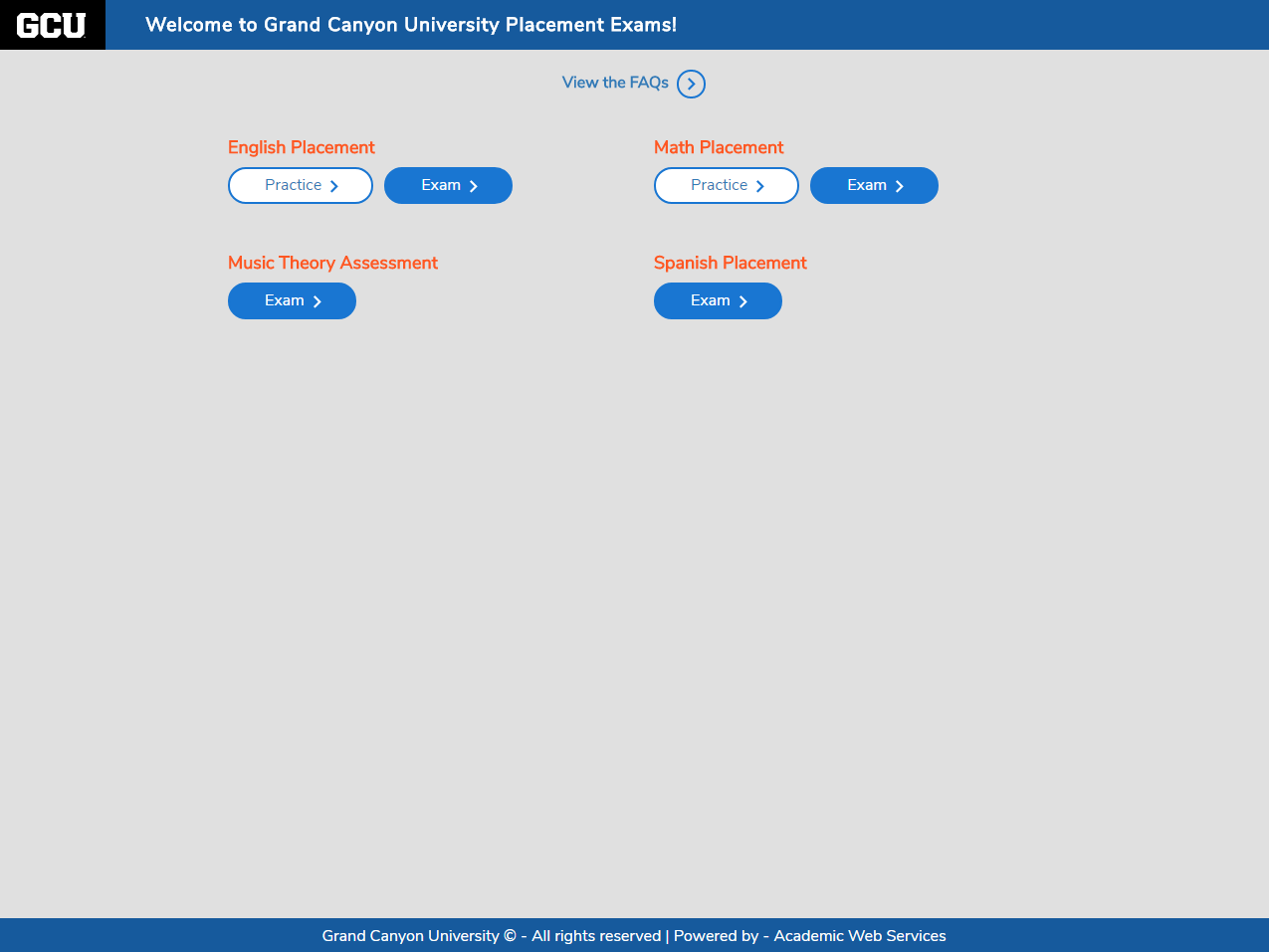 You can log in with either your GCU username or email address, and the password that you use to log into the Student Portal.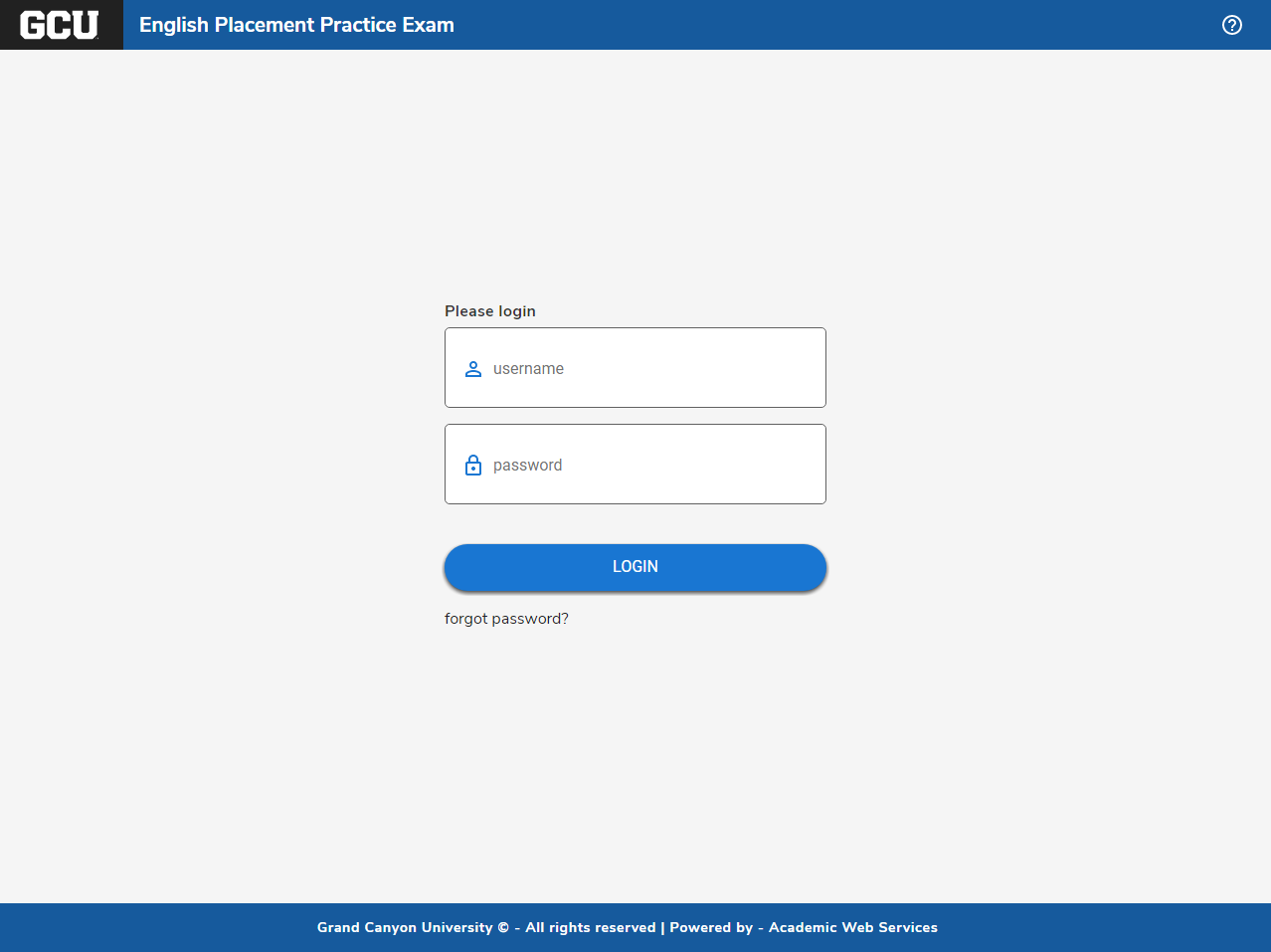 Once logged in, read the instructions. At the bottom of the instructions, check the box indicating that you understand and accept the terms of the test. Then select Begin Exam.
After completing the exam, click Submit Answers.
After successfully submitting the exam, you may close the window.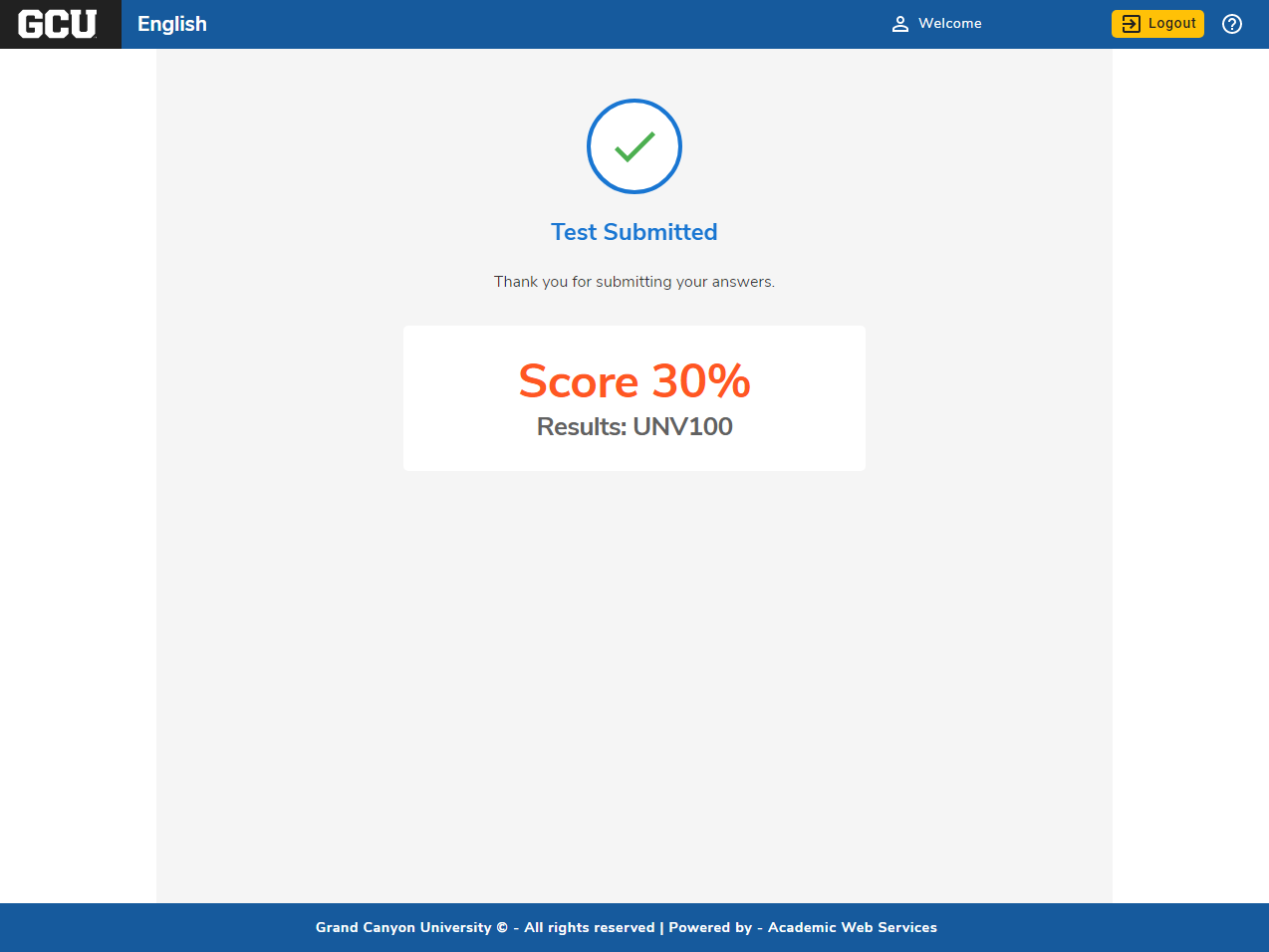 Remember, to protect the integrity of the exam, a few rules have been applied:
Students are allowed up to two attempts of each exam.
There is a minimum of 24 hours between each attempt.
Attempts are marked as soon as you launch the exam. If you leave the exam, press the back button, or have technical difficulties, you will have to wait 24 hours before you can take the exam again. If this is the case, you will see a message below the login button letting you know how much longer you have to wait.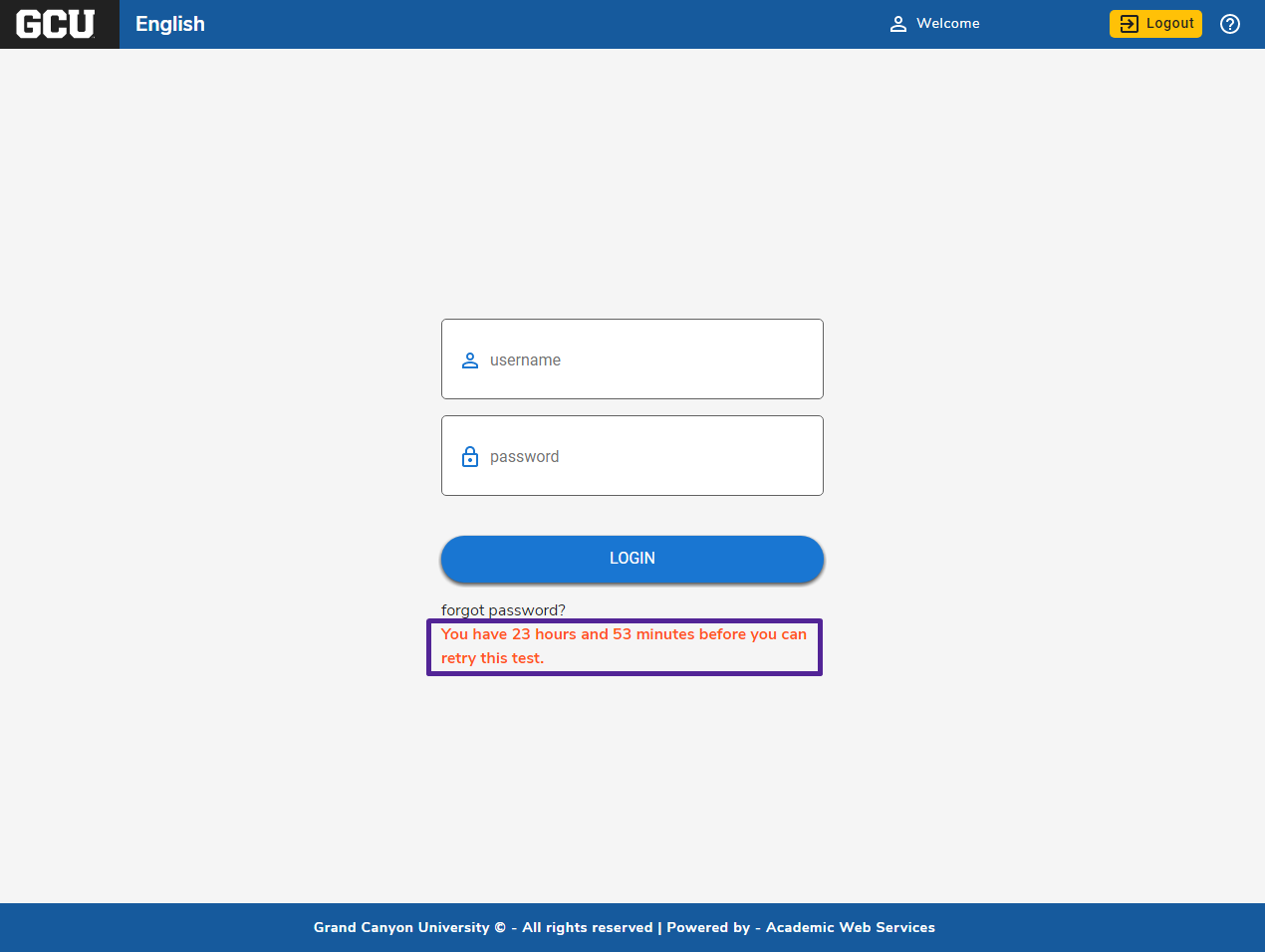 If you have further questions, please refer to the View the FAQs link on the Placement Exam homepage.