The GCU Student Portal is an intuitive, visually engaging, and fully customizable hub for everything you will need to be successful in your courses. This innovative portal is mobile friendly, so you can log in and access it from anywhere! Here are some of the exciting features:
Fully customizable application dashboard
Easy-to-use Finance Hub app
One-click course access
Access to view your class schedule/grades
Counselor contact information
Student resources, helpful links and more!
GCU Portal Login
Navigate to gcuportal.gcu.edu and click Student Access to log in.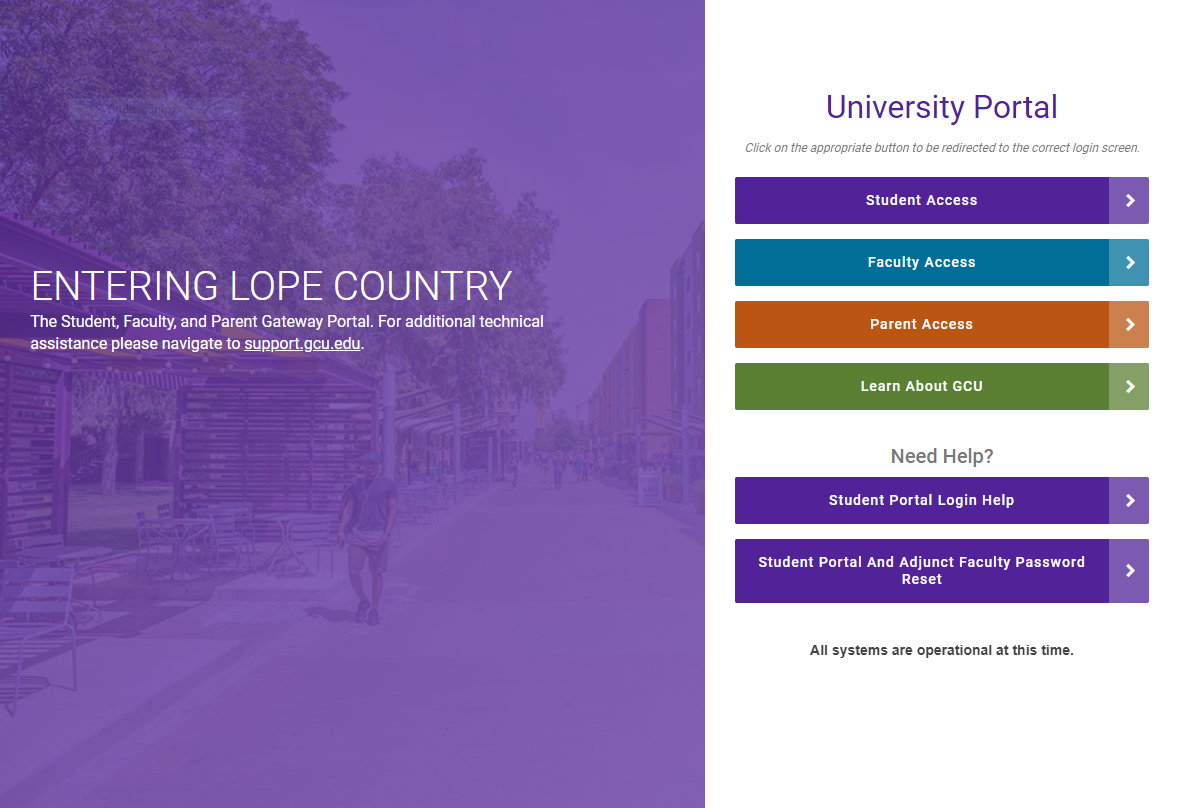 You will enter your GCU email address (usually your username@my.gcu.edu) and the password you previously set up through the GCU Portal password reset process.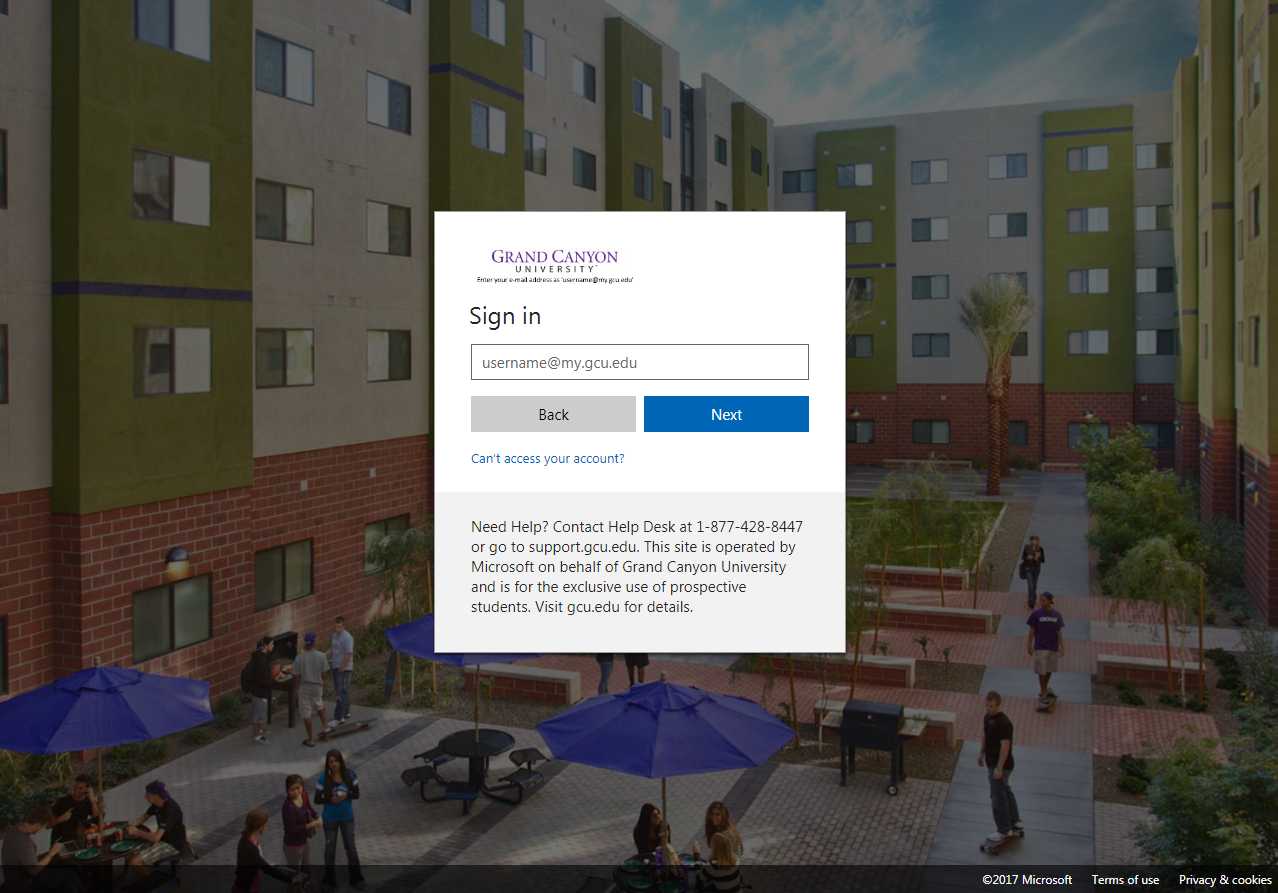 If you are prompted to select an account type when logging in, select Work or school account before entering your password.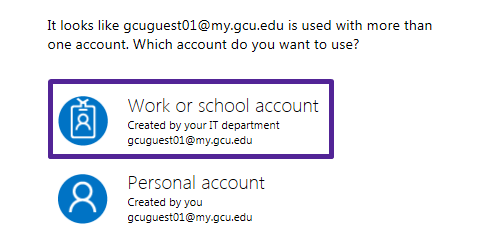 GCU Portal Navigation
Once logged into the GCU Portal, you can view courses, counselors, and personal information. You also have a dashboard of applications (referred to as apps) on the Portal homepage. You will use these apps to access most of the same tools and resources available in the previous version of the portal.
Below is an example of the GCU Portal homepage layout: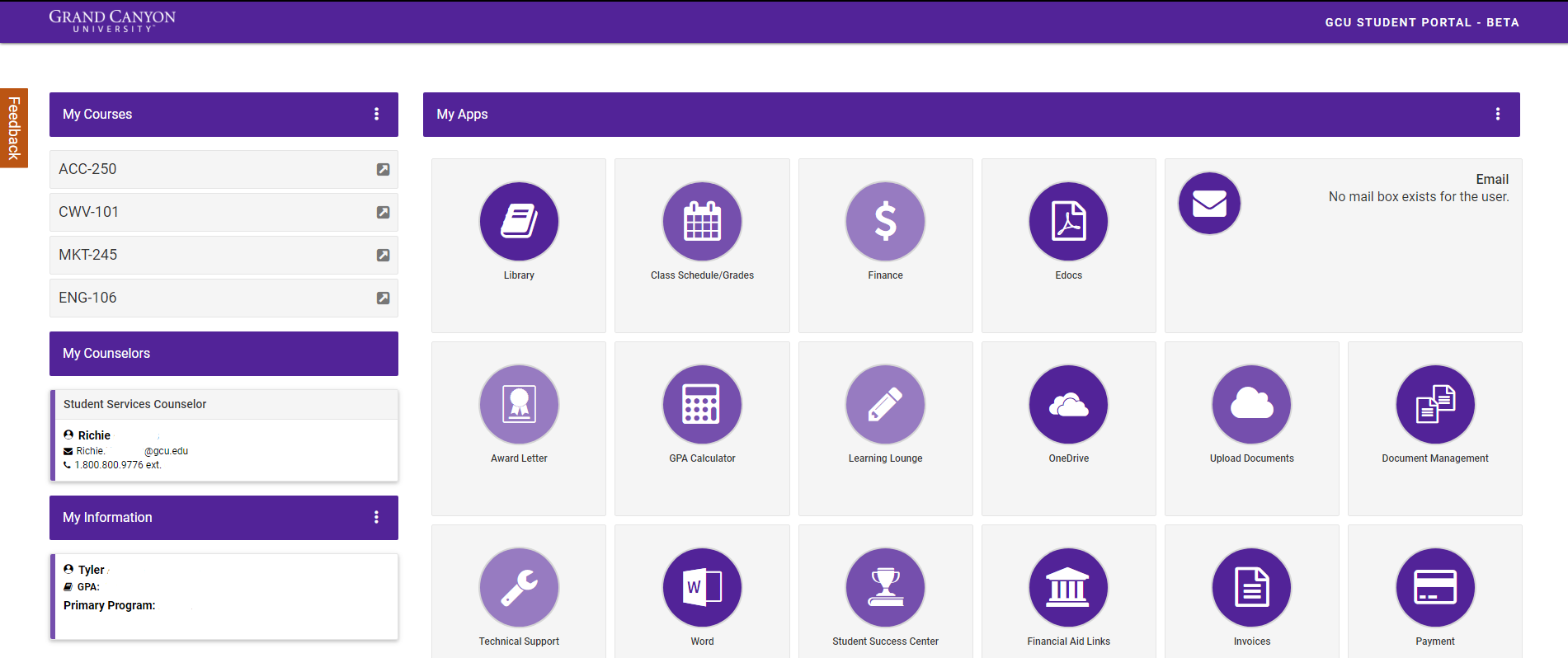 NOTE You can only access the GCU Portal on modern browsers. The GCU Portal will not display the apps and course information in out of date browsers. Internet Explorer is not considered to be a modern browser, and is therefore not compatible with this GCU website. Make sure to use updated versions of Microsoft Edge, Google Chrome, Safari, and Firefox.