While GCU Technical Support is here to assist you with any technical issues you may experience during your degree program, the best resource for research-related questions is research.gcu.edu. The website serves as a central hub for all information about research at GCU. If you have a question that isn't related to a technical issue, we recommend checking out research.gcu.edu first.
The GCU - IRB Modification Form should only be used for those who have approved applications. If your application is not approved and your reviewer has asked you for revisions, you will need to revise your application. If you have questions about editing the form, you can contact the IRB office at irb@gcu.edu.
To access the GCU – IRB Modification Form, log into gcuirb.imedris.net using your GCU email address and GCU password. If you are unable to login, we recommend resetting your password.
Once you have logged in, click on Study Assistant, then click on My Studies.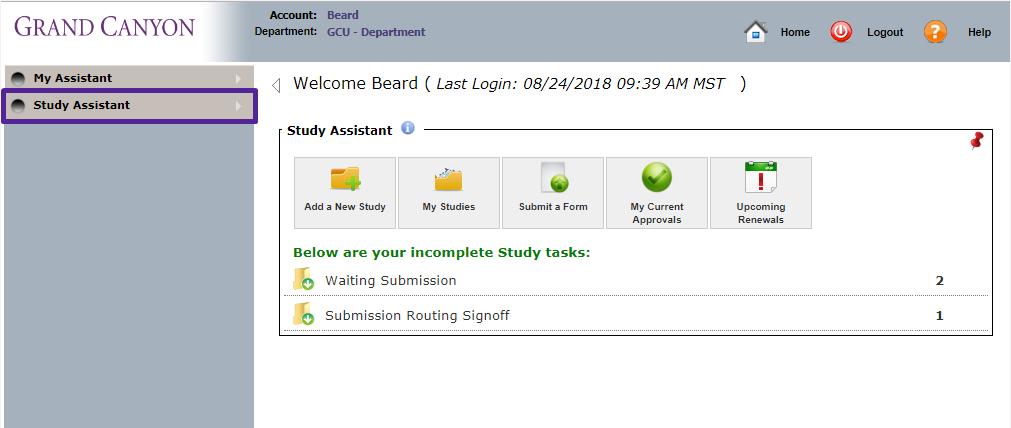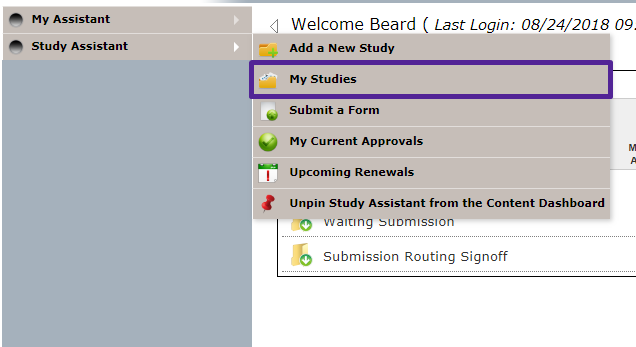 Locate your study and click the Pencil and Pad icon under Click to open.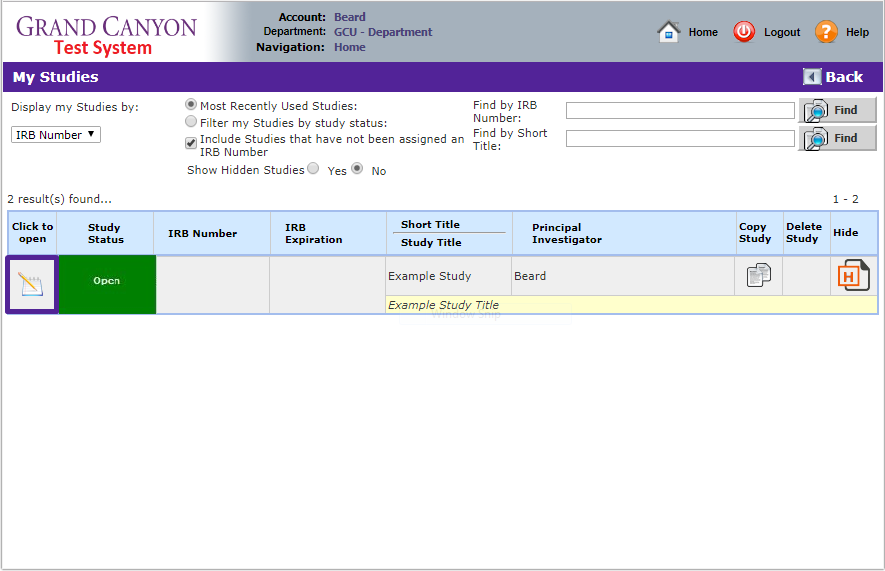 Select the GCU - IRB Modification Form.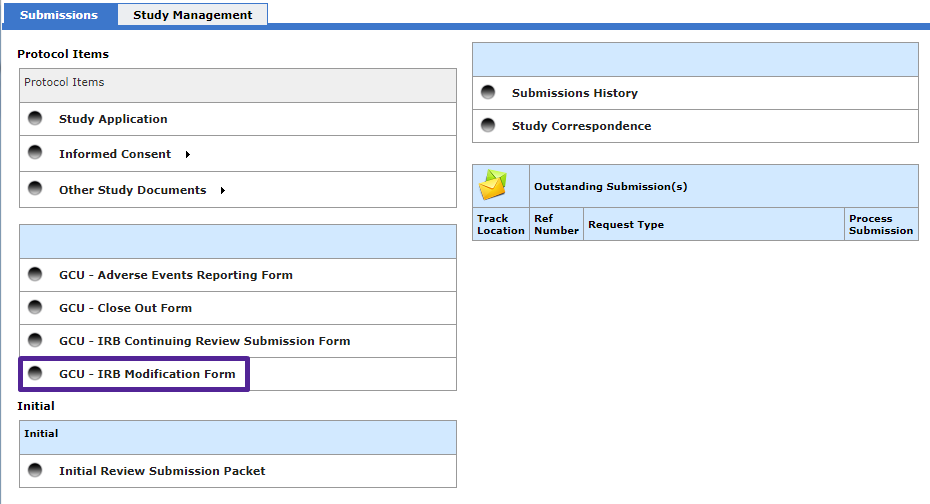 If this is the first time you are creating a form, click Add a New Form from the top of the page.

Form Sections
The modification form is divided into 13 sections, including optional changes. When you begin editing the form, continue to scroll down to view the next section.