When your application is returned by your Supervisor (Chair), you will receive a notification and a Submission Signoff Denied task will display on your home screen.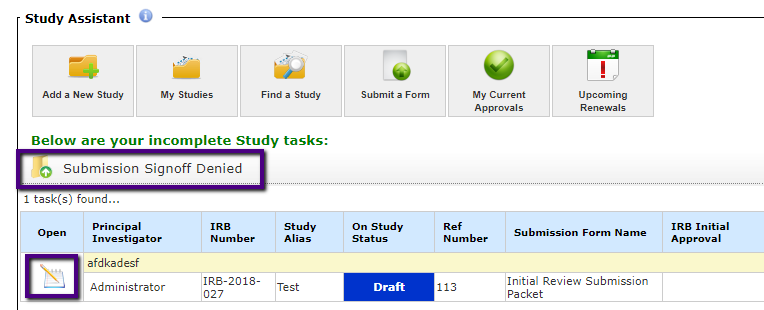 Open the task to reveal the comments left. Click the Open Submission Form to Make Correction button to make the requested revision(s).

You will be directed to the submission page. To make a revision to your application, click on Study Application.
The application screen will allow you to create a new version of your application for revisions. Click on the Create a Revised Application button to make edits to your application.

A window will confirm if you'd like to create a revision. Click OK to open the new version of your application.

Once you select OK, you will be routed to your application to make the requested revisions.