When utilizing the Citrix Workspace App (formally called the Citrix Receiver) to access Microsoft Project, you may run into an issue locating your saved files while uploading to LoudCloud. Follow the steps below to ensure that the files are saved where you can reach them.
Mac users might need to add a printer in MS Project before they can export the project as a PDF. Please see the troubleshooting section of this article for more information.
Before you save any Project files, ensure that you have selected Gantt Chart from within the view menu. If this option is not selected, the project file will show up blank.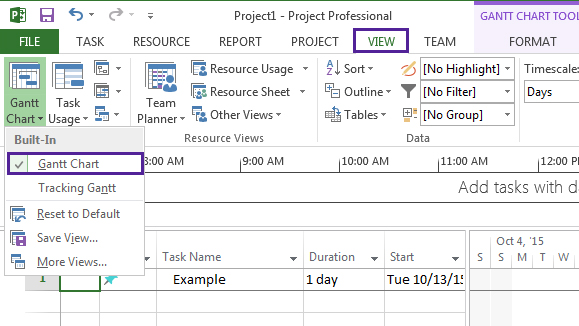 NOTE The steps below can be used to save files as acceptable files types in order to submit to LMS. If you would like to quickly save your work to continue working on it at a later time, you can keep the file as a Project file.
Windows
Mac

Troubleshooting Microsoft Project through Citrix Mac Client