A Lab Safety Quiz and Waiver must be completed in order to participate in any on-campus labs. The Lab Safety Quiz and Waiver can be accessed by navigating to Week 1 of your LMS Classroom Syllabus.
NOTE Students taking lab classes online are NOT required to complete the Lab Safety Quiz and Waiver. It may still be listed in the LMS Syllabus, but online students will see "No valid registered courses found for this user" upon accessing the waiver.
To begin, log in using your GCU username and password.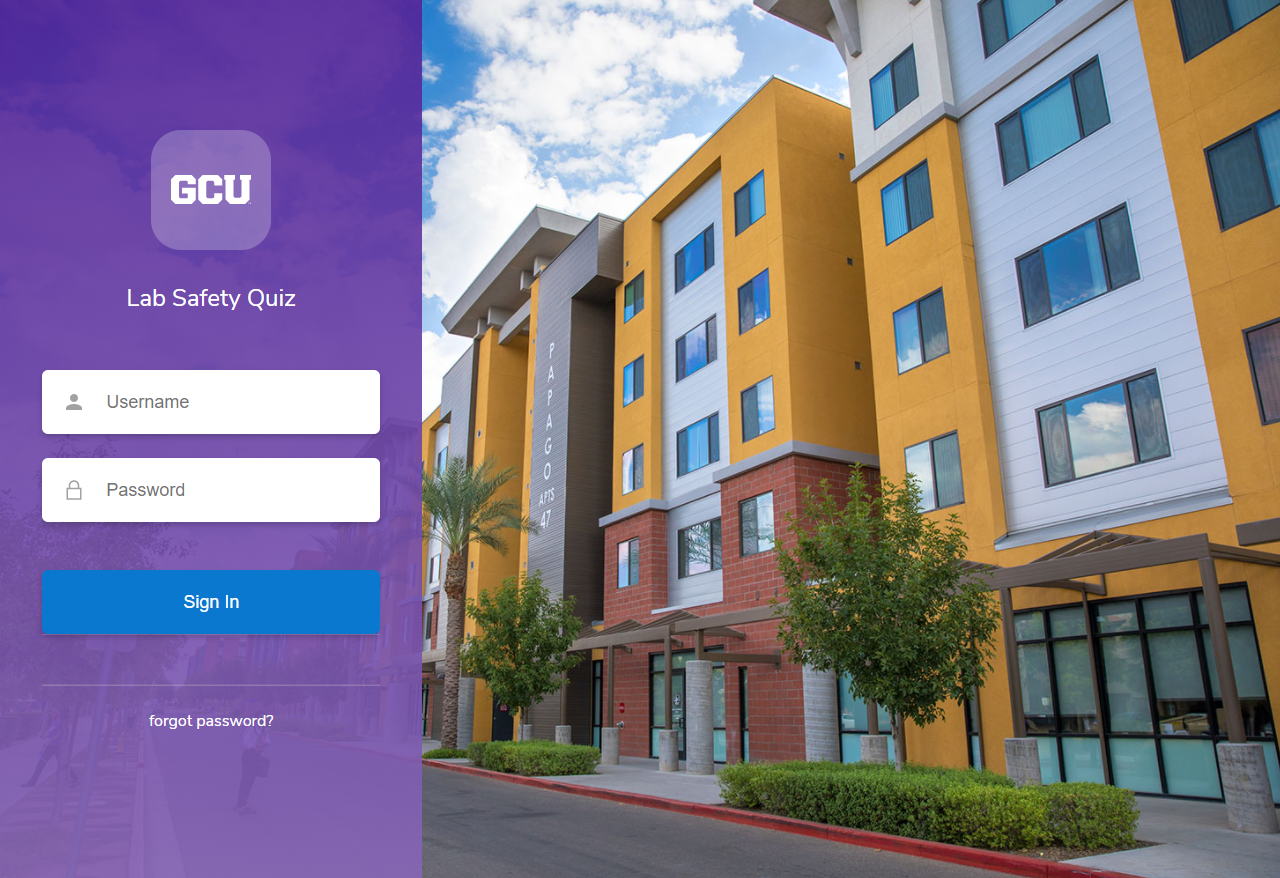 After logging in, select Student.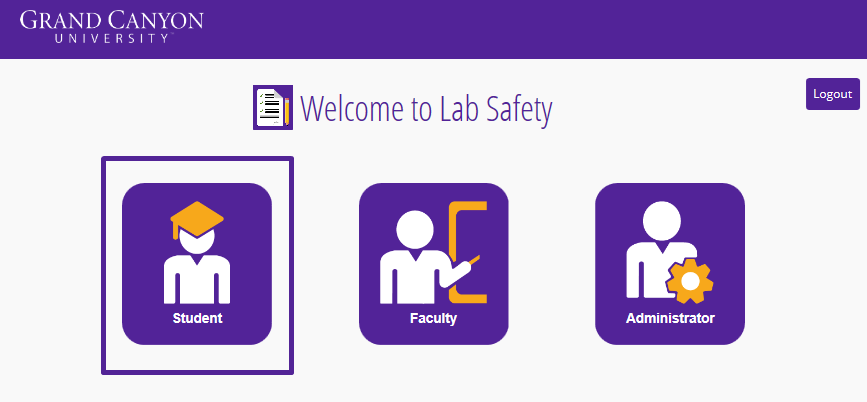 Check the box to confirm you have read the Terms and Conditions and then click Continue.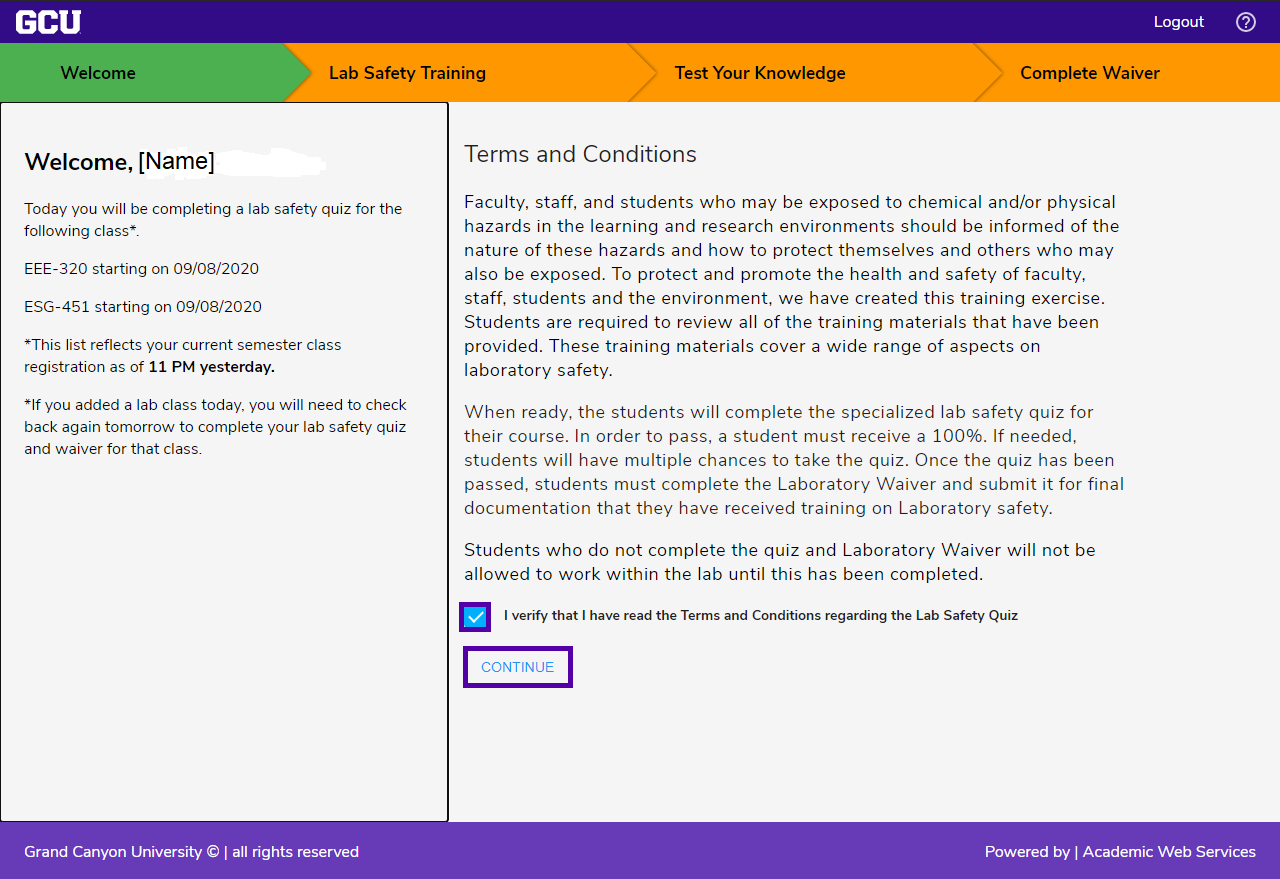 On the Lab Safety Training page, you will see all of the quizzes necessary for your labs. Click View to read the material needed for the quiz. After you feel confident in the material, you can click Quiz to start the quiz.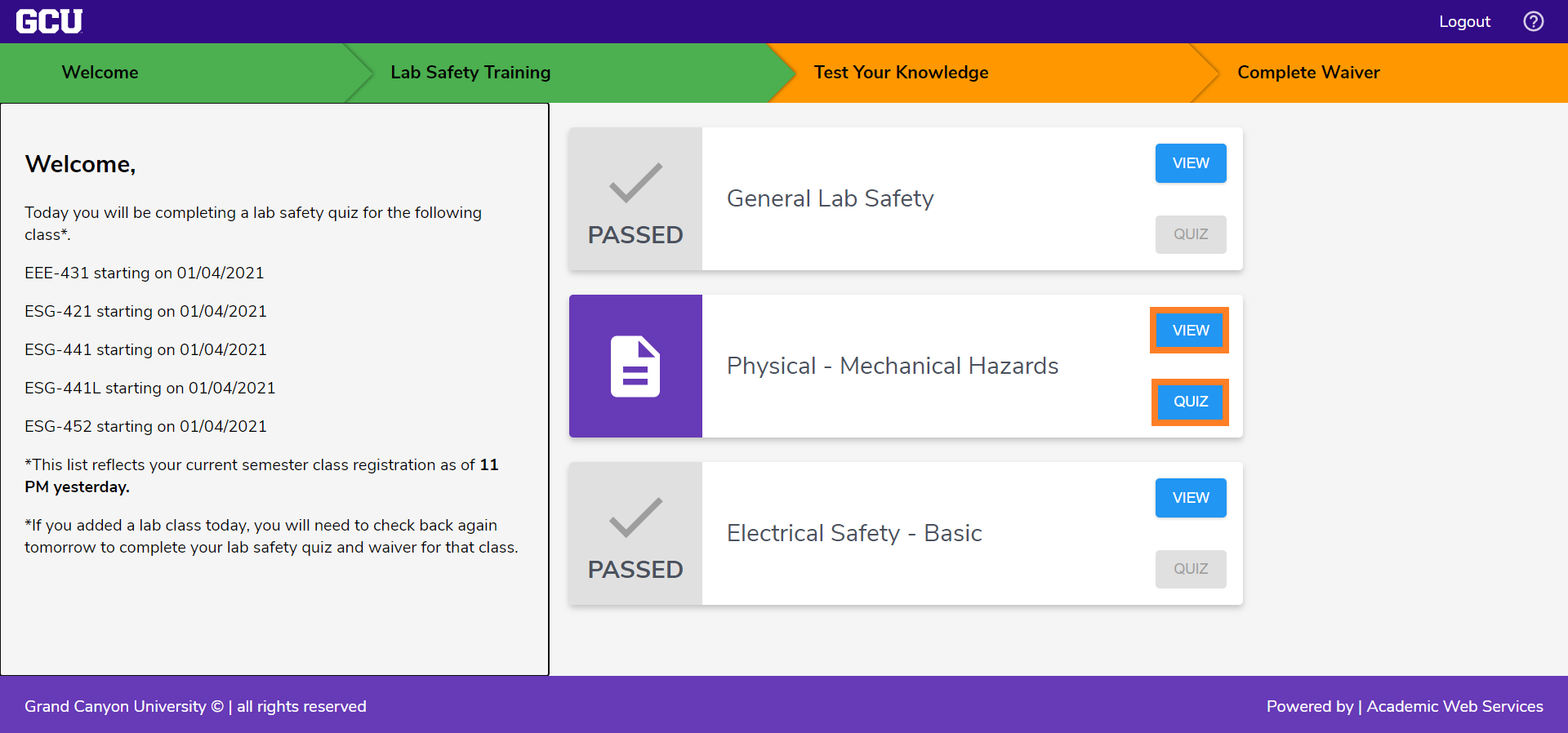 NOTE If the quiz is grayed out, you have already taken the quiz. If you think this is an error, you can contact your counselor for more information
Complete the Lab Safety Quiz. After answering the last question, click Submit Answer. If you have answered any questions incorrectly, a message will appear asking you to click Review. This will allow you to review the safety information and take the quiz again.
If you answer all questions correctly, you'll be taken back to the quiz selection page. Click Complete Waiver to continue.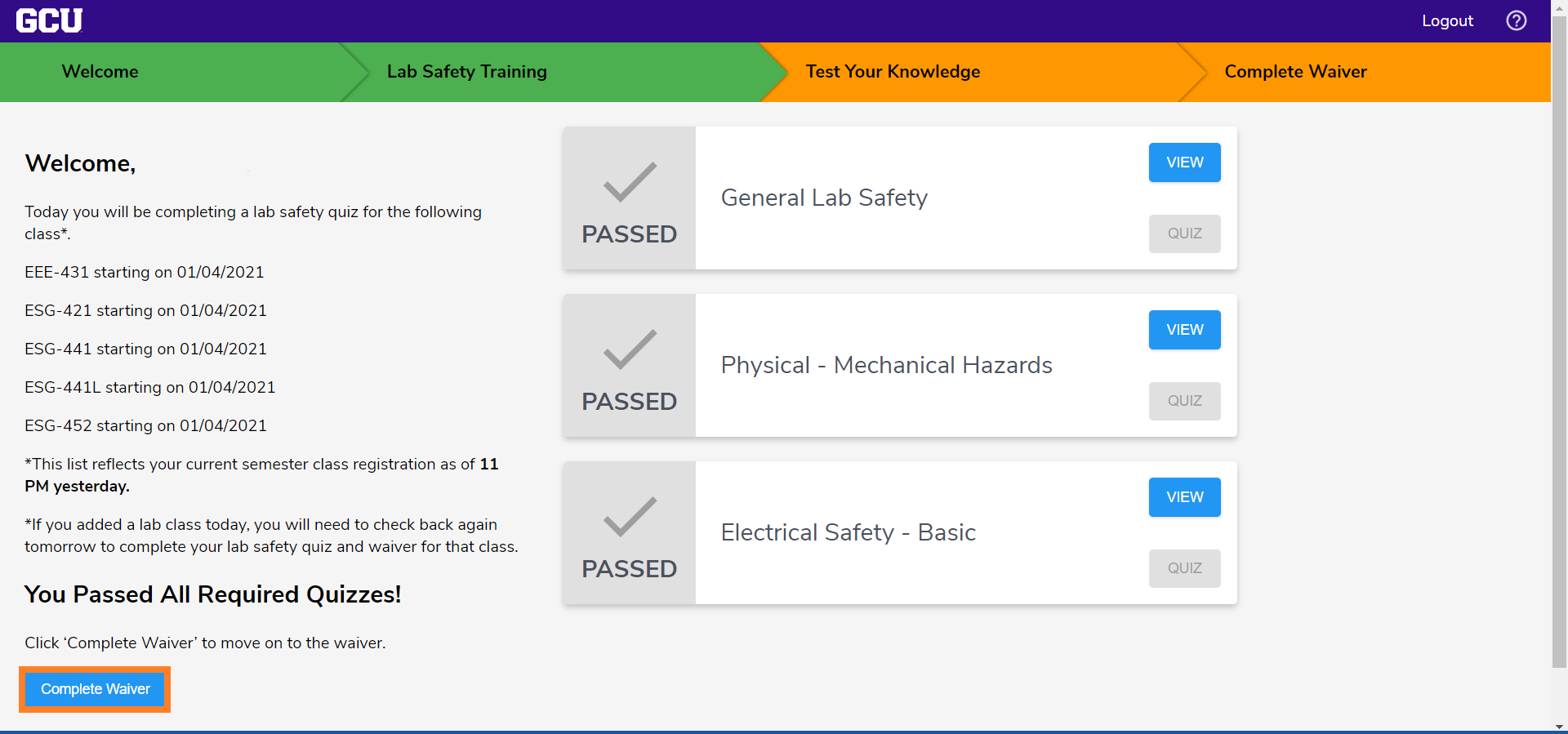 You will now be required to sign a Release of Legal Rights. Once you have reviewed and entered all required information, click Submit.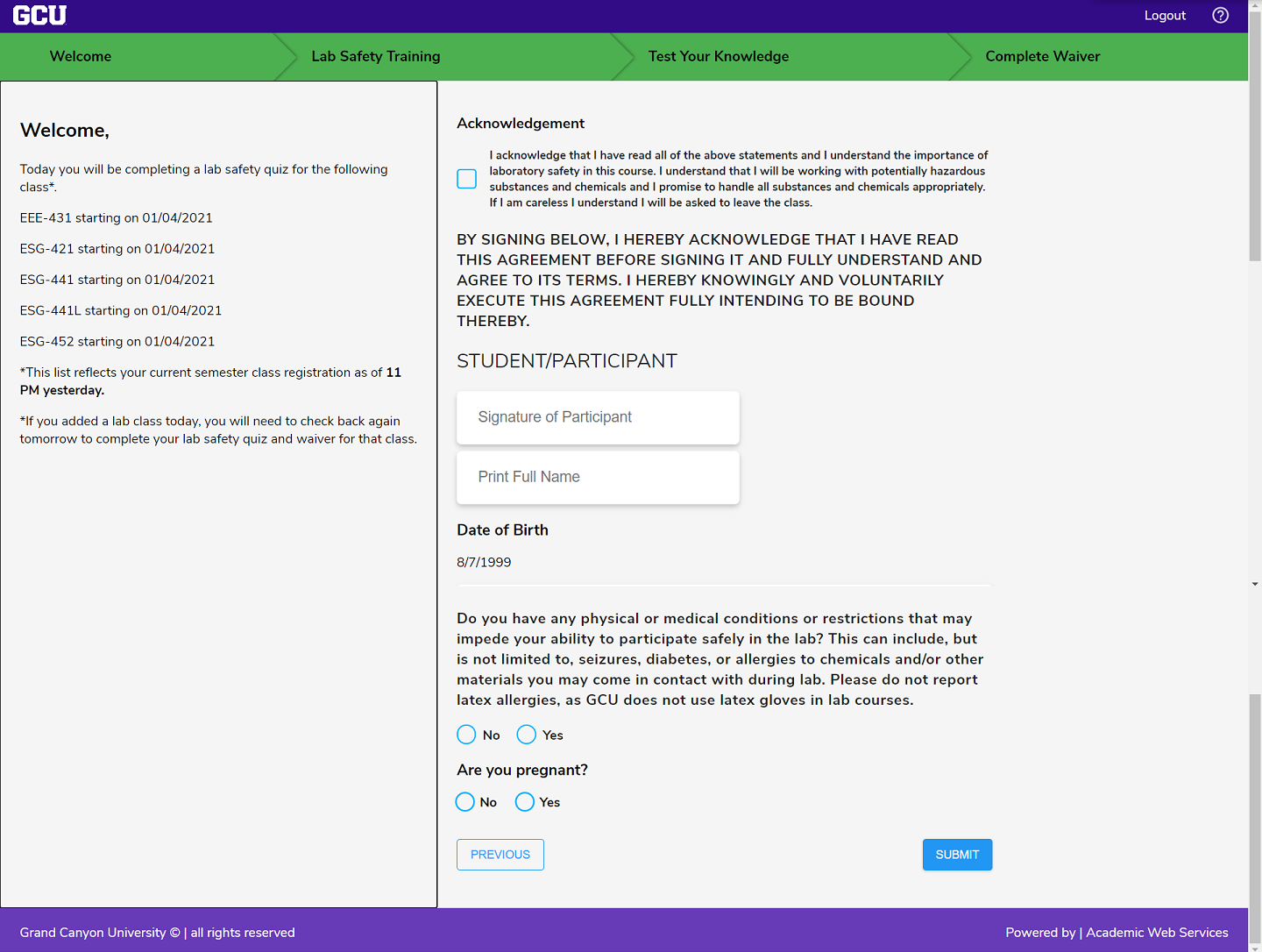 When the release form has been successfully submitted, you will receive a confirmation of its submission.