Some of your eBooks may require you to download Adobe Digital Editions in order to read them. These files will end with a .epub file extension. The download and installation is very quick and should only take a few minutes to complete.
Start by navigating to http://www.adobe.com/sea/solutions/ebook/digital-editions/download.html and click the link for the operating system on your computer.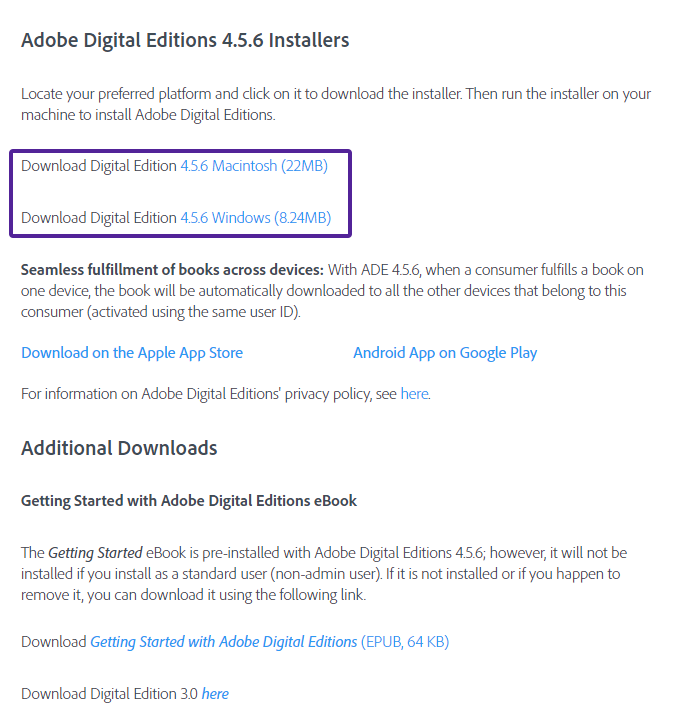 NOTE
You can also download the older version of Adobe Digital Editions
here
.
Once you have clicked the link, you may be able to run the installer directly from your browser or it may download to your Downloads folder. The installation file is named ADE_3.0_Installer. Locate the installation file and double-click it to begin the installation process.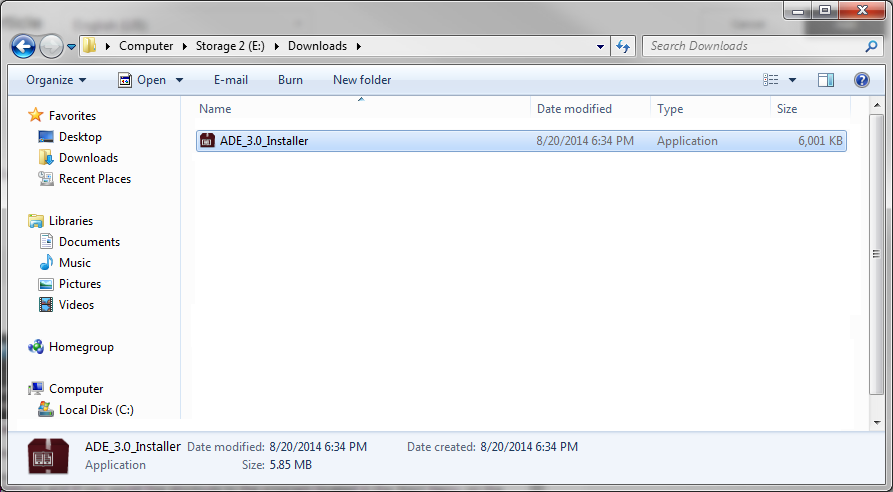 When you open the file, it will ask you if you would like to run the application. Choose Run.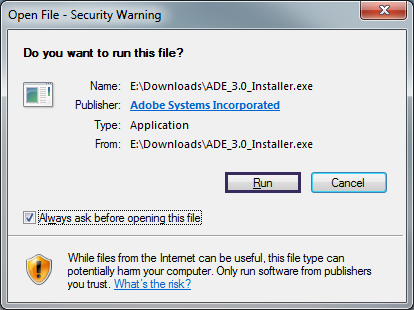 Next, you will be presented with a Licensing Agreement. You must check the box I agree to the terms in the License Agreement in order to continue. Once the box is checked, click Next.
Here are a few options for the installation. You can choose which file types to open with Adobe Digital Editions and if you would like shortcuts to the program located in the Start Menu, on the Desktop, or any Quick Launch shortcuts. We recommend choosing the first option, Associate .acsm and .epub file types, but the rest are up to you! Once you have made your selections, click Next.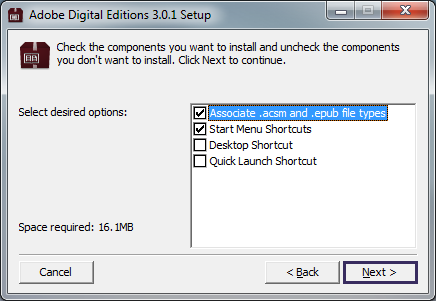 You need to tell the installer where you would like Adobe Digitial Editions installed. You can choose an alternate location if you want by clicking Browse... or you can leave the default location and click Install to continue.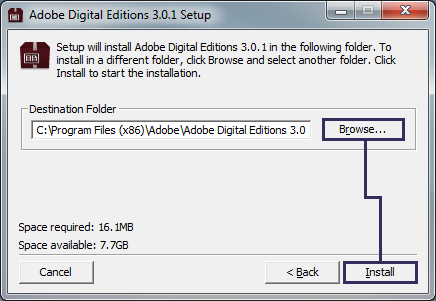 Adobe Digital Editions will begin installing on your computer. Once the progress bar is full, click Close to complete the installation.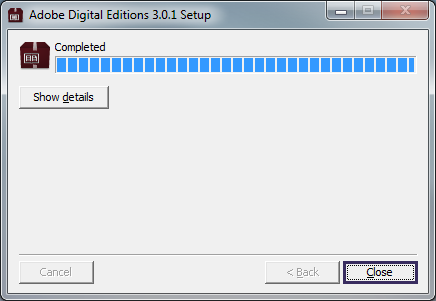 After you finish the installation, Adobe Digital Editions will automatically open. You're all set! It may be helpful to restart your computer after installing Adobe Digital Editions if you run into any trouble opening your eBook.