While most of the Digital Resources provided by GCU are eBooks from different publishing companies, some classes provide Webbooks, which are resources created by GCU specifically for the classroom. Webbooks are accessible online through your internet browser and can be saved as a PDF for offline viewing.
Webbooks can be found in your Halo classroom by navigating to the Class Resources tab, which is available in the left-side menu. After clicking the title of your webbook, you will be taken to the Digital Resources page.
Once you reach the digital resources page, click the globe icon as shown below.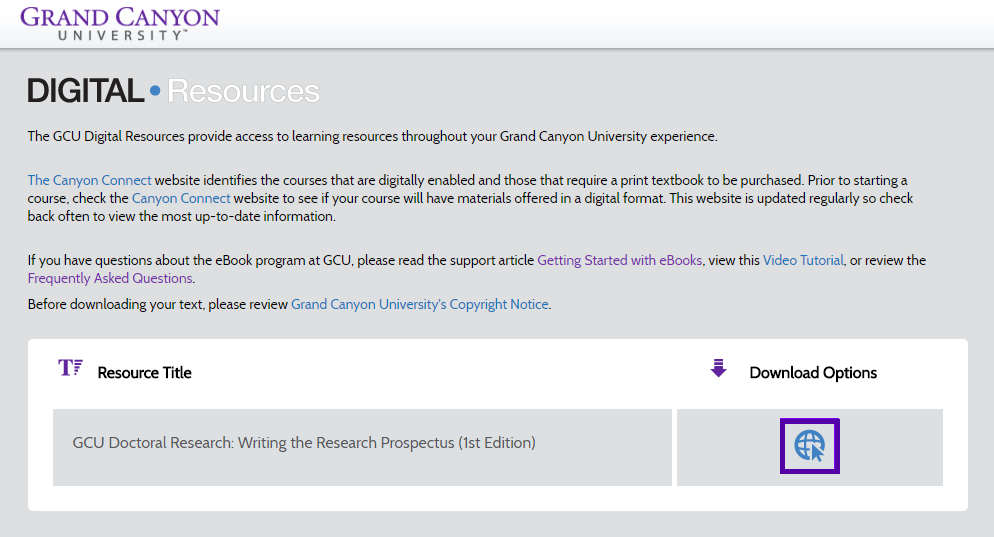 This will open your webbook. No login information is required to access this type of resource, so you can start reading right away!
Saving and Printing your Webbook
All webbooks are downloadable and printable for offline viewing by chapter. The process for saving and/or printing your webbook will be different depending on the internet browser you are using. Instructions for each browser can be viewed below.