The Professional Learning Network (PLN) is designed for College of Education students to support the practical portion of their degree. The College of Education typically adds student teachers (i.e., student who are in the final course of their program) to the network. To access the PLN website, navigate to https://pln.gcu.edu/?signin
Logging In/Resetting Passwords
The login information and password reset steps are different depending on when you joined PLN.
Old users: any customer who joined prior to January 2019
New users: any customer who joined in 2019 or later
If you are receiving an invalid username/password error message, you will need to use the Forgot your password? and enter your preferred email address to receive the instruction for resetting your password. The reset email does expire within 24 hours. Once you have reset your password, you may be taken to a page that states You do not have sufficient access to this area. To resolve this, you will need to click on your name in the top left-hand corner and select Profile.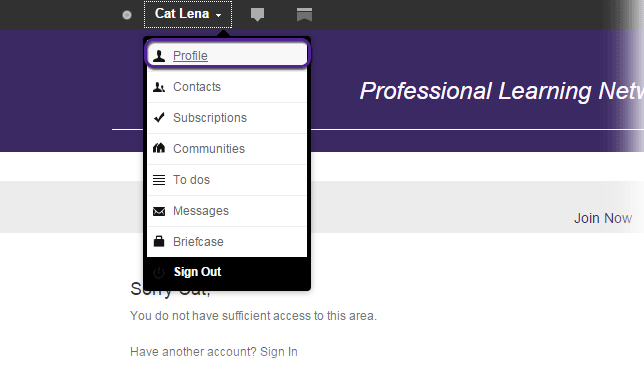 Once on the profile page, select Join Now.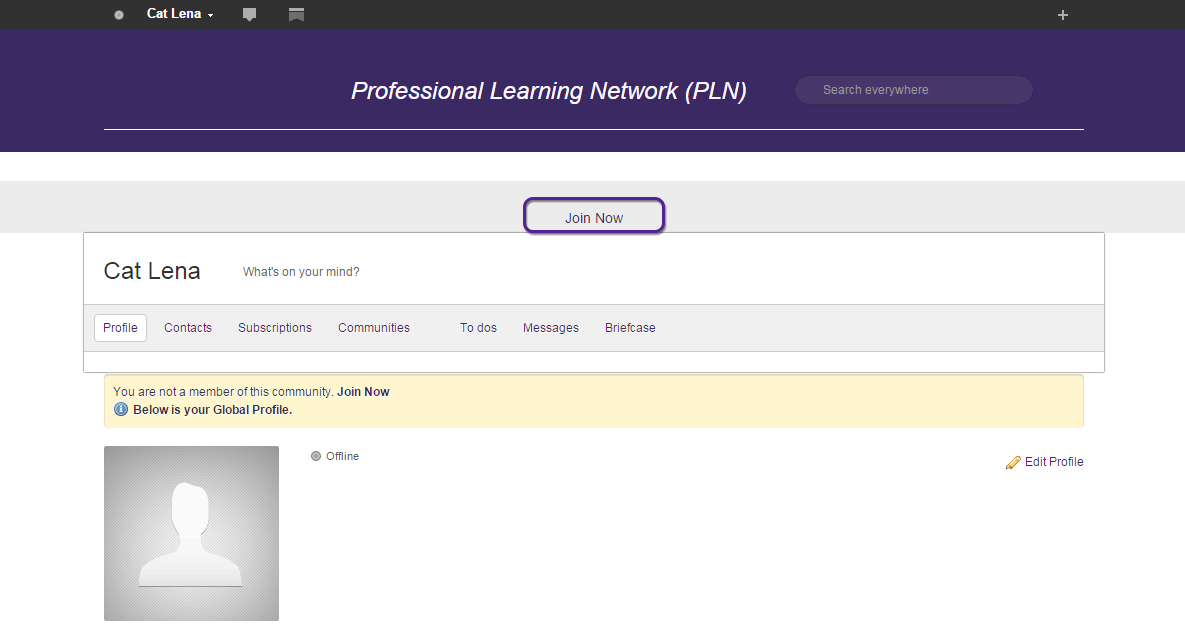 After selecting Join Now, your account should update to show the navigation menu at the top, as illustrated below.

Starting January 2019, new PLN users will use their GCU username or email (including @my.gcu.edu) and password to login.
NOTE
When logging in, make sure to select the correct user type under Log on using.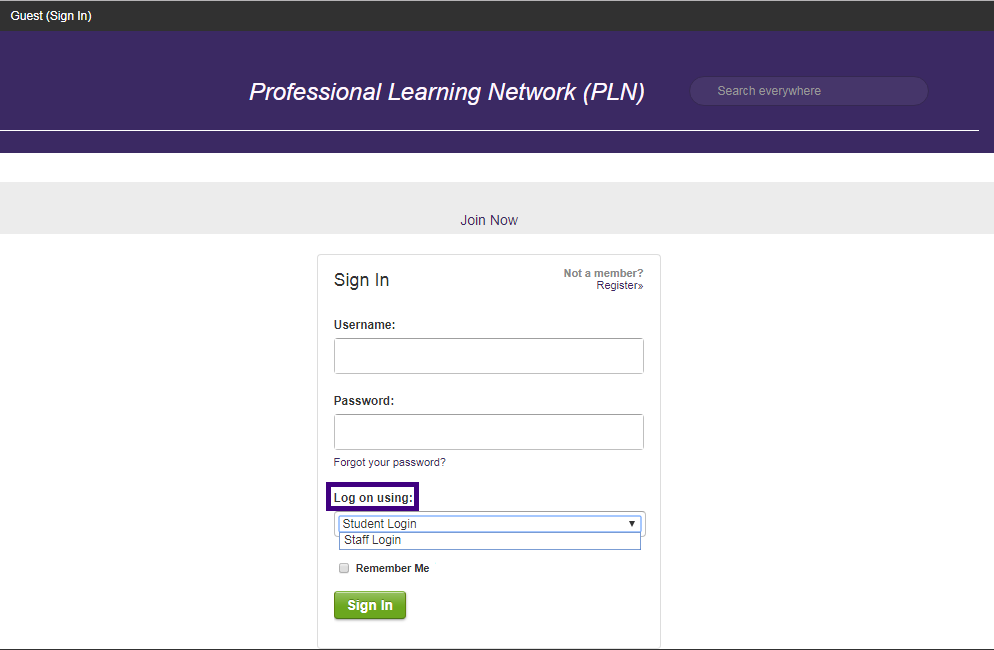 If you receive an invalid username/password error message, you will need to reset your password through the GCU Portal. For more information on resetting your password, please see Password Reset Process.
Groups
Students, Student Teachers, and Adjunct Faculty will be assigned to various Group Spaces under the Groups section in the navigation menu.

Some groups are considered Open groups and anyone may request to join by selecting the Request/Join Now feature. Other groups are assigned to your PLN account based on your account type. There are two default Open groups in the PLN site, listed below:
Alumni
Teacher Candidates
The following auto-assigned groups will be added by Tracy Vasquez upon account creation:
Faculty Cadre: This group is for Student Teachers only.
Faculty Supervisors: This group is for Adjunct Faculty Members only.
EdTPA: This group is only for PLN students that are in New York and Georgia. This group will contain special resources that are required for their degree.
If you are supposed to have access to a special group in PLN, but it is not listed, reach out to Tracy Vasquez (tracy.vasquez@gcu.edu - contact via email only) to have the respective group added to your PLN account.