Screenshots are extremely helpful for us when diagnosing an issue. If you're not sure on how to take one, check out the steps below!
The Print Screen button, sometimes shown as Prt Scn, is located on the top-right side of most keyboards. Pressing this button one time will copy your entire display. You won't see anything happen, but it has been copied!
If you are using a laptop, you may have to hold down the Function key before pressing Prt Scn. Function is usually shown as Fn and is located on the bottom left of the keyboard.
NOTE Windows 10 users can take a screenshot that automatically saves as an image on their computer by holding the Windows key and pressing Prt Scn at the same time. By default, the screenshot can be found in This PC > Pictures > Screenshots.
We can now paste the copied display into a blank Microsoft Word document. Placing the image into a Word document helps when zooming in. Once the image has been pasted, save the Word document. You can now email the screenshot!
Have the error or issue visible on your screen
Press the Prt Scn button on your keyboard
Open a new Microsoft Word document
Right-click inside your Word document and select Paste
You should now be able to view the image
Save the Word document
Send email with Word document attached
You can also use the Snipping Tool to take screenshots. Check out this article from Microsoft on how to use the Snipping Tool:
http://windows.microsoft.com/en-us/windows/use-snipping-tool-capture-screen-shots#1TC=windows-8
Apple support has a great article on the various ways to take a screenshot on your Mac:
On Chromebooks, the Show button is located at the top middle section of the keyboard.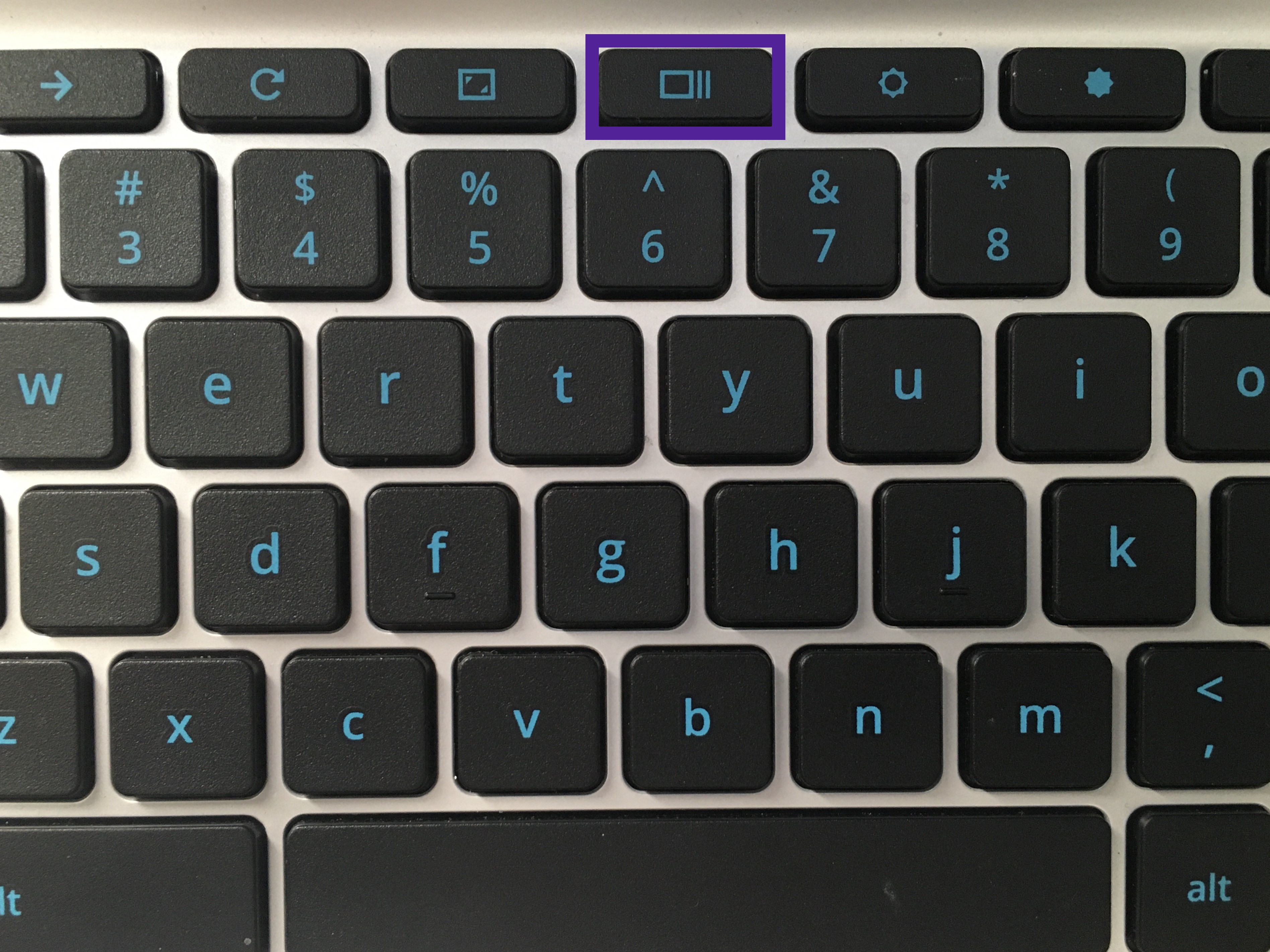 To take a screenshot on a Chromebook, press the Ctrl key and the Show key at the same time. This takes a screenshot of your entire screen.
To take a screenshot of only a portion of your screen, press Ctrl + Shift + Show, and a cursor will appear that allows you to select which section of your screen you would like to screenshot.