In an effort to maintain account safety for all students and faculty, GCU has increased security settings when accessing third-party applications. If you attempt to use your GCU email address to create an account or sign into a third-party application / website, you may be presented with the following prompt: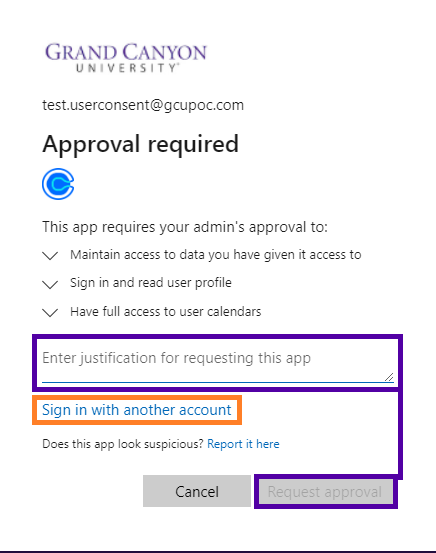 If you'd like to use your GCU email for the third-party application and can provide justification as to why it's necessary to do so, fill out the prompt and select Request approval. The request will be sent to GCU's Help Desk team for review. That team will then reach out to approve or deny the request. Please note that Help Desk is not the same thing as Technical Support; Technical Support will not be able to provide an ETA for your request.
Alternatively, you can also select the Sign in with another account option to use a personal email address instead.