If you no longer want Microsoft Office on your computer, you can easily remove it. Uninstalling Office is similar to any other program or application. The process for uninstalling a program can differ between Mac and Windows operating systems, so check out this support article for step by step instructions on uninstalling a program or application. However, if you encounter any trouble removing Microsoft Office, there is a tool that can help.
To automatically uninstall Microsoft Office: 
Navigate to http://support.microsoft.com/kb/2739501 and scroll down until you see Step 2: Select the Uninstall Steps for your installation type.
Select the Click-to-Run or MSI uninstall steps, and look at Option 2. 
Click the Download button.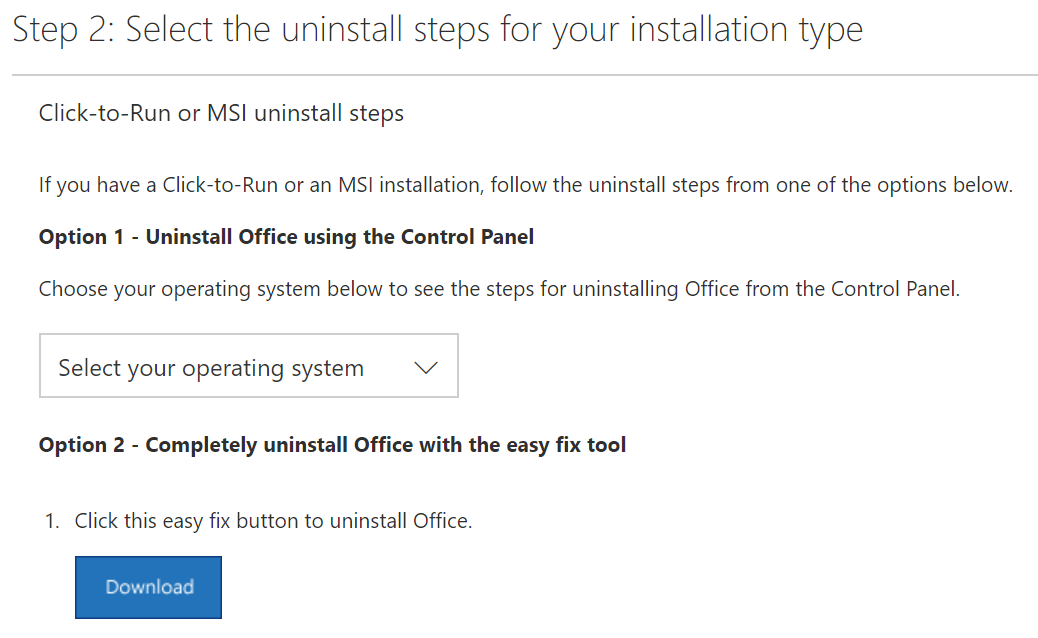 The File Download dialog box will appear at the bottom of the window. If you are using Internet Explorer, click Save in the File Download dialog box. When the process is finished, click Open folder, find the file (the name should start with O15-CTRRemove), and then double-click it to run the download. If you click  Open, you may have problems when you run the download.

This will automatically remove Microsoft Office. Once it's finished, make sure to restart your computer!