If you are using SPSS through the Citrix Workspace App, any files you would like to save should be placed in the _SPSS folder that was created before installing Citrix. The _SPSS folder is located in your computer's main drive. On Mac computers, this drive may be difficult to locate during the saving process. The instructions below will show you how to add your Mac Hard Drive to your desktop and/or Finder Sidebar for easier access.

Click Finder from the Mac menu bar and select Preferences.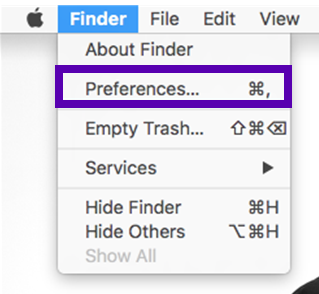 To add the Mac Hard Drive to your desktop, check the box next to Hard Disks under the Show these items on the desktop heading.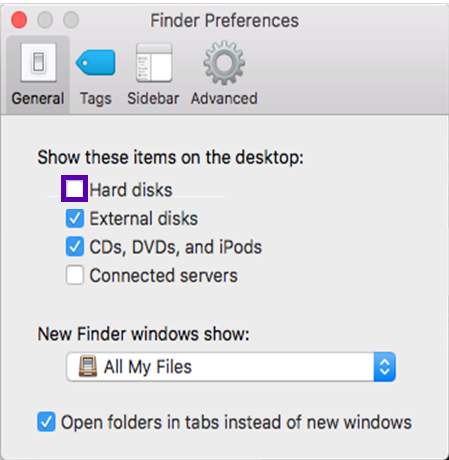 To add the Mac Hard Drive to the Finder Sidebar menu, navigate to the Sidebar tab. Place a check in the Hard disks box under the Devices heading.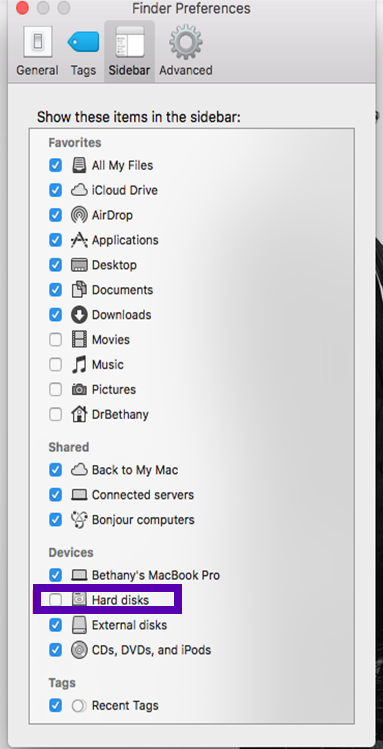 The Mac hard drive has now been added to your desktop and/or your Finder sidebar. Check out Saving SPSS Files for instructions on how to save your files to this location.