Locating Course Announcements
Announcements are used for your instructor to keep you informed on any important information you may need for class. To do so, click the Announcements icon in the upper right-hand corner of the page. The icon will have a number next to it to notify you when a new announcement has been posted.

From the announcements page, you can sort by Title, Author, Start Date, and End Date. You can also search for announcements, if desired.
Responding to Announcements
NOTE Not all announcements will allow or require you to add a comment.
There may be times when your instructor will ask you to respond to an announcement that was posted. To do so, select Messages from the Navigation Menu.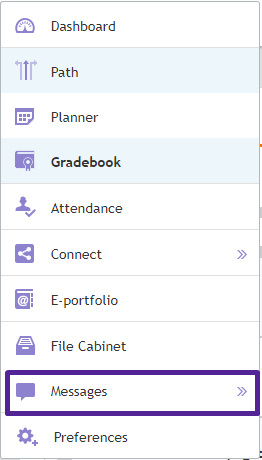 Then, select Announcements from the drop-down menu.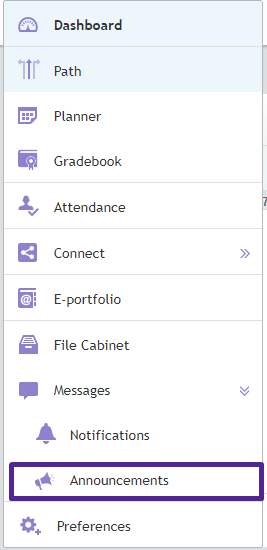 Once on the announcements page, click on the announcement you want to view and comment on.

Below the announcement, select the Post a Comment option.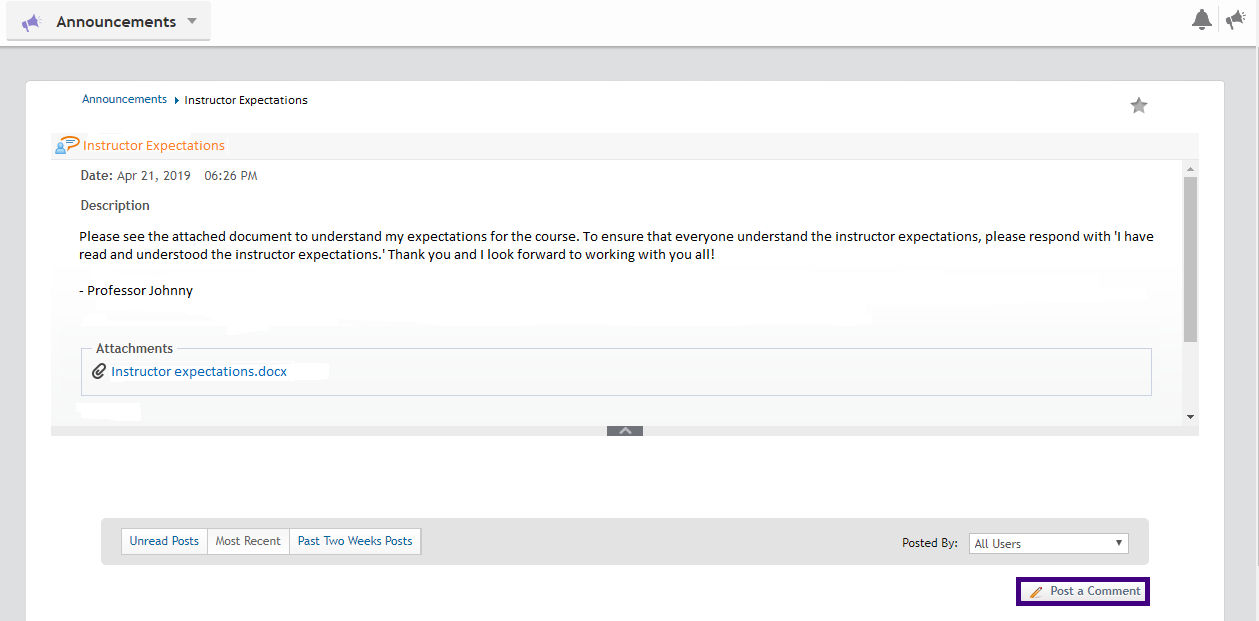 You will be prompted with a text box to enter your response. Once you have written your response, click on Post.

Your response will now post to the bottom of the announcement!